Our team at the La Marzocco Cafe has thoroughly enjoyed preparing and serving coffee from Sweet Bloom Coffee Roasters over the past four weeks. It's been a joy working with their team, a group of good people passionate about what they do. Many kudos to Sweet Bloom Founder, Andy Sprenger, for creating a team who cares deeply about their craft, their colleagues, and all who work along the coffee chain. We want to thank everyone at Sweet Bloom who helped to make their residence at our Cafe a reality, with special thanks going to Miguel Vicuña for his work planning, creating, training our staff and being present to host events and classes.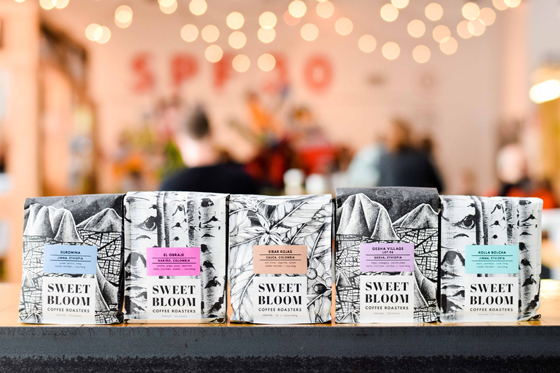 If you haven't been in yet to try Sweet Bloom, there's just one week left! As a later addition to their menu, we recommend trying the newly released Petronilo Martinez – a washed coffee from Guatemala with aromatics of chocolate and notes of pralines and apple crisp. It was highlighted during our most recent Meet the Producer event with Edwin Martinez of Onyx Coffee and his father, Edwin Sr. We'll be serving this coffee and the rest of Sweet Bloom's menu through Monday, July 16.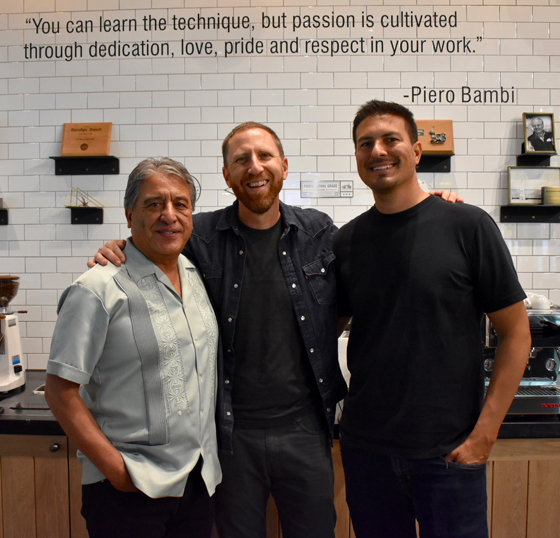 Next up, starting on Tuesday, July 17, our menu and service style will be presented by La Colombe Coffee Roasters based in Philadelphia!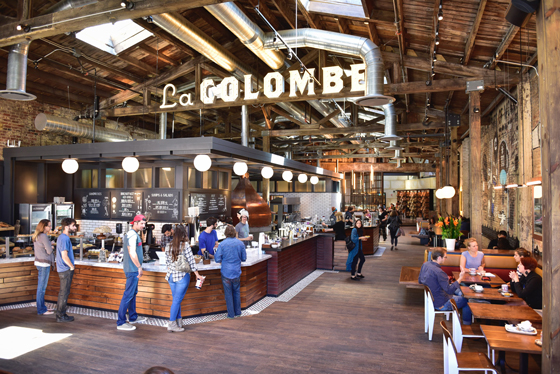 La Colombe is a leading coffee roaster known for ethical, long-term trade practices with growers. Considered one of the pioneers of the third wave of coffee, it provides signature classic blends and exceptional single-origin coffees to cafes, hotels, restaurants and retailers around the world. In addition, the company owns and operates 30 cafes in Philadelphia, New York, Chicago, Boston, Los Angeles and Washington, D.C. The company has  made headlines in the ready-to-drink business with its DRAFT LATTE(™) – the world's first-ever textured cold latte.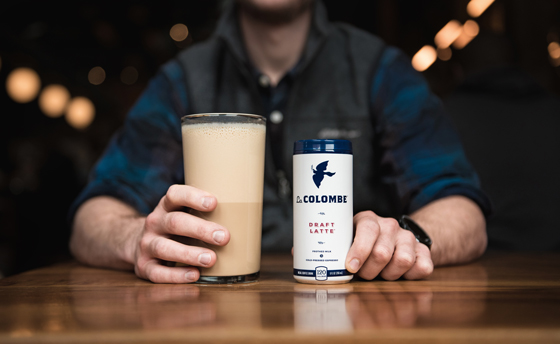 La Colombe's story began in Seattle back in 1996, where two guys with a shared passion for coffee met at a bar. Founders Todd Carmichael and JP Iberti went on to create La Colombe on a simple but profound premise: America Deserves Better Coffee. By sourcing and roasting with care, and borrowing on ancient and modern coffee traditions from around the world, the two have built a successful company that strives to create an elevated coffee experience in cafes and homes across the country. They are thrilled to be returning to the city that showed them the magic of coffee and will be bringing the best of their voyages and innovations from the past 20 years with them!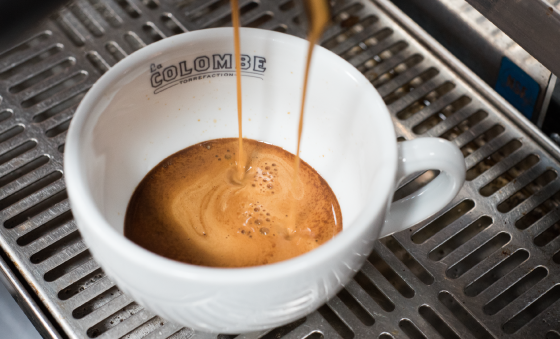 "This residency is our opportunity to give the city and coffee community a taste of what it gave us. It's a real honor and privilege." – La Colombe.
We're thrilled to be able to host La Colombe and can't wait to share their menu and service style with our guests. Read on for some menu highlights.
Menu Highlights
Stay and sip or grab and go! La Colombe's menu will include most of their ready-to-drink beverages including the Pure Black – a cold-pressed bottled coffee, and a selection of their cans of Draft Latte – a texturized iced latte with cold-pressed espresso, complete with a frothy layer of silky foam. Choose from the Original, Triple, Mocha, Vanilla and Caramel.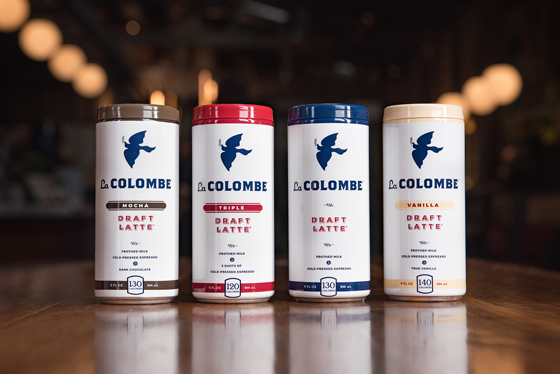 The Pure Black and Draft Latte will also be available on tap, alongside the new and perfect-for-summer Cold Brew Shandy Lemonade – cold brew coffee + lemonade, on tap!
For espresso and espresso based drinks, guests will have the choice of enjoying La Colombe's Cornerstone Nizza – a medium roast blend which happens to be the coffee used for espresso in all La Colombe cafes, or their single origin Burundi Kayanza – a naturally-processed coffee from the Great Lakes region of East Africa which boasts vibrant sweetness and intense fruit-forward acidity.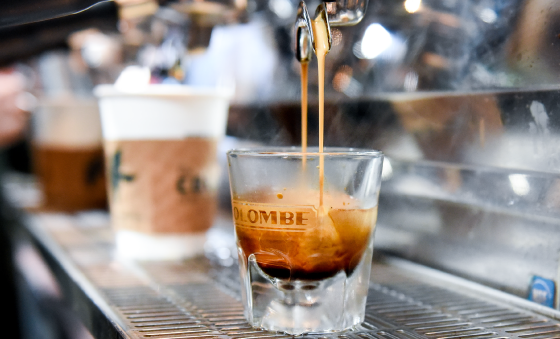 For pour over, pull up to our back bar and chat with our baristas as they hand brew one of La Colombe's delightful Colombian Geisha coffees – El Vergel or Monte Verde.
Because summer and coffee, La Colombe has created two cascara ice cream treats! Go big with the Cascara Ice Cream Float – made with layers of black cherry soda, cascara ice cream and Draft Latte or the Affogato with a scoop of cascara ice cream topped with espresso.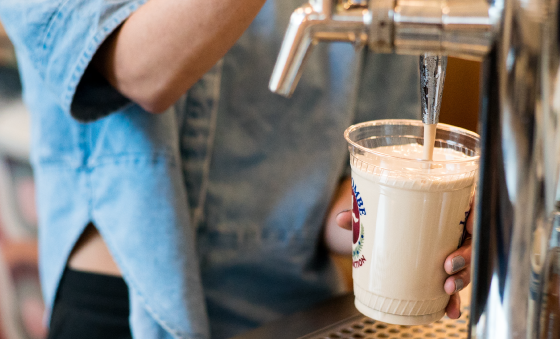 Launch Party
On Wednesday, July 18 from 7 – 10 PM, come meet and mingle with the La Colombe crew as they bring a taste of Philadelphia to Seattle through Philly-based music, food and drinks!
Live music will be performed by ill Fated Natives – a power trio whose grit and raw passion creates a blend of bluesy, vibrant "earth music."
This event is free but you must RSVP to attend – to receive an invite to RSVP, you must be signed up for our Locals Newsletter. Invites go out Tuesday, July 10. Head here to sign up.
We'll be serving Sweet Bloom Coffee through Monday, July 16, then La Colombe Coffee from Tuesday, July 17 through Monday, August 20.