An all-new barista competition focused on speed and fun. Coming to a city near you.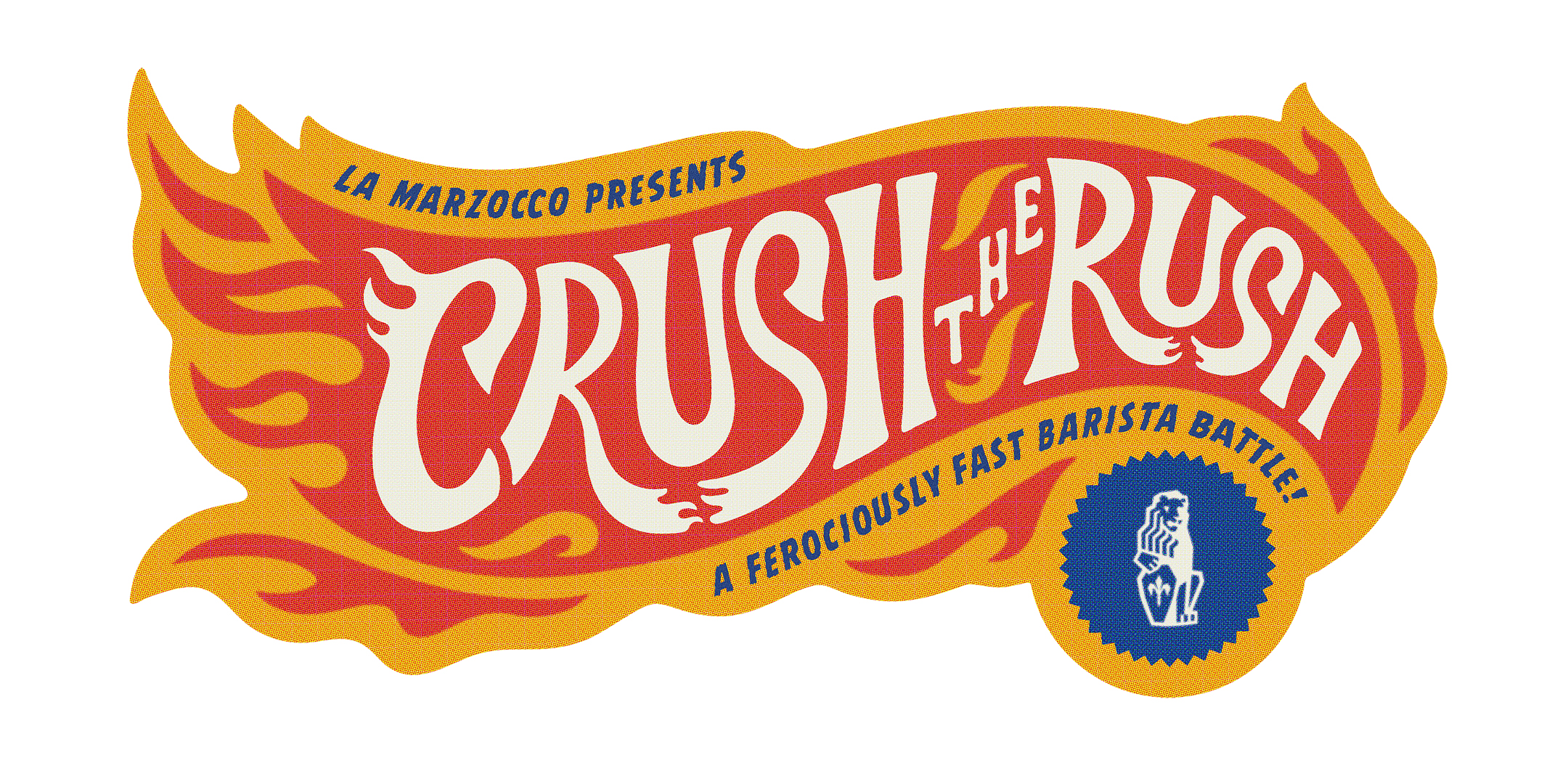 Introducing Crush the Rush! An all-new, team-based barista competition from La Marzocco that is all about fun, speed, efficiency, and community. Eight teams (with three baristas per team) will compete in a head-to-head style tournament, racing to deliver 8 perfectly-made drinks to the judges' table faster than their opponent. The fastest team from each heat will move on to the next round. Each round, a new surprise will await the competitors to increase the difficulty. At the end of the night, one team will be awarded the *incredibly* legendary Crush the Rush trophy + $300.
About Crush the Rush
Crush the Rush focuses on bar flow efficiency, technology, and fun! Teams will need to optimize their workflow, roles, and responsibilities in order to improve their speed. Each team will be competing on a La Marzocco Strada AV with Scales that will need to be programmed in order to maximize efficiency and accuracy.
We'll be bringing Crush the Rush to 9 U.S. cities this Summer. See the list below to see if we will be visiting your city!
Crush the Rush Cities
Portland—June 26
San Francisco—July 2
Los Angeles—July 6
Houston—July 17
Atlanta—July 24
Washington D.C.—July 30
Chicago—August 7
Kansas City—August 10
Denver—August 14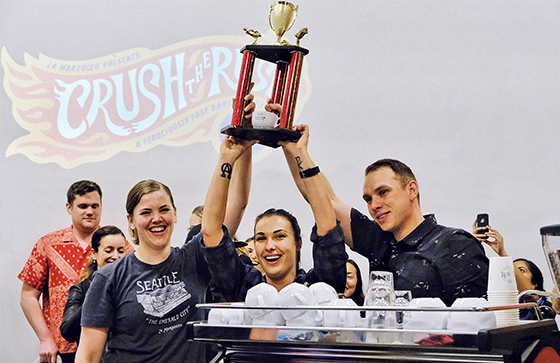 Attendance and Registration
Registration for each city will open one week prior to the event, at 6:00 pm local time.
Register your team on the corresponding Eventbrite page! You'll need a team name, three baristas and $30. Teams must name all baristas and the company they work for. After 8 teams have signed up there will be a waitlist for alternates that will be chosen at random if one of the eight teams can't make it.
Register to Compete: +La Marzocco Eventbrite Page
**HEAD'S UP! Team registration has been filling up within seconds. Registration for each city will open 1 week prior to the event at 6:00 pm local time, and the first 8 teams will get in.**
Free & Open to the Public:
Don't want to compete? This event is free to attend, but please RSVP by clicking "Going" on our Facebook Event page to let us know you'll be joining us! Come hang out, eat food, and drink drinks with us from 7 pm on.
Official Rules of Crush the Rush
Download a PDF of the Official Crush the Rush Rules & Regulations: https://goo.gl/d94gqF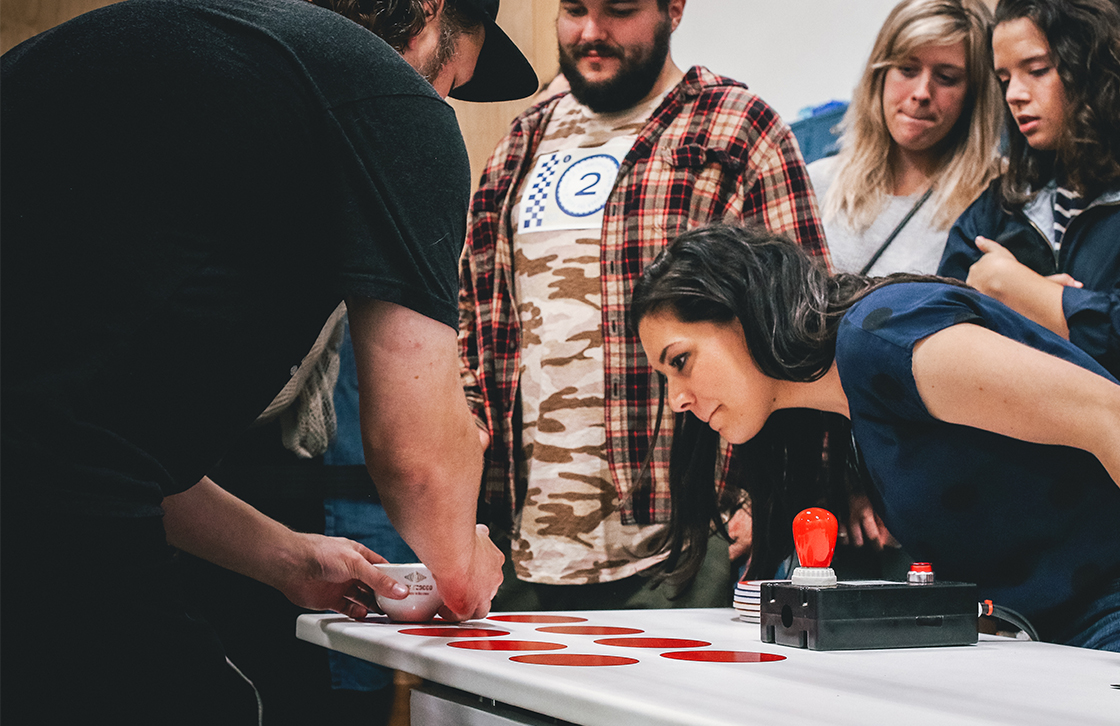 Interested in Sponsorship?
Check out our sponsorship opportunities!
Interested in Judging or Helping Out?
We're taking Volunteers to help us at each event! Be a sensory judge, technical judge, help set up & tear down, porter, etc. If you're interested in helping out, we'd love your help.
Sign up here: https://docs.google.com/forms/d/e/1FAIpQLSfsLkT8jP3LbKnphXmpr0zwEtuM7ke3fVE9611cNNne6WPc6g/viewform 
---
Questions? Don't hesitate to reach out to Josh Littlefield: josh@lamarzocco.com