A quick recap of what we've done, what's to come, and some helpful tips & tricks from past winners!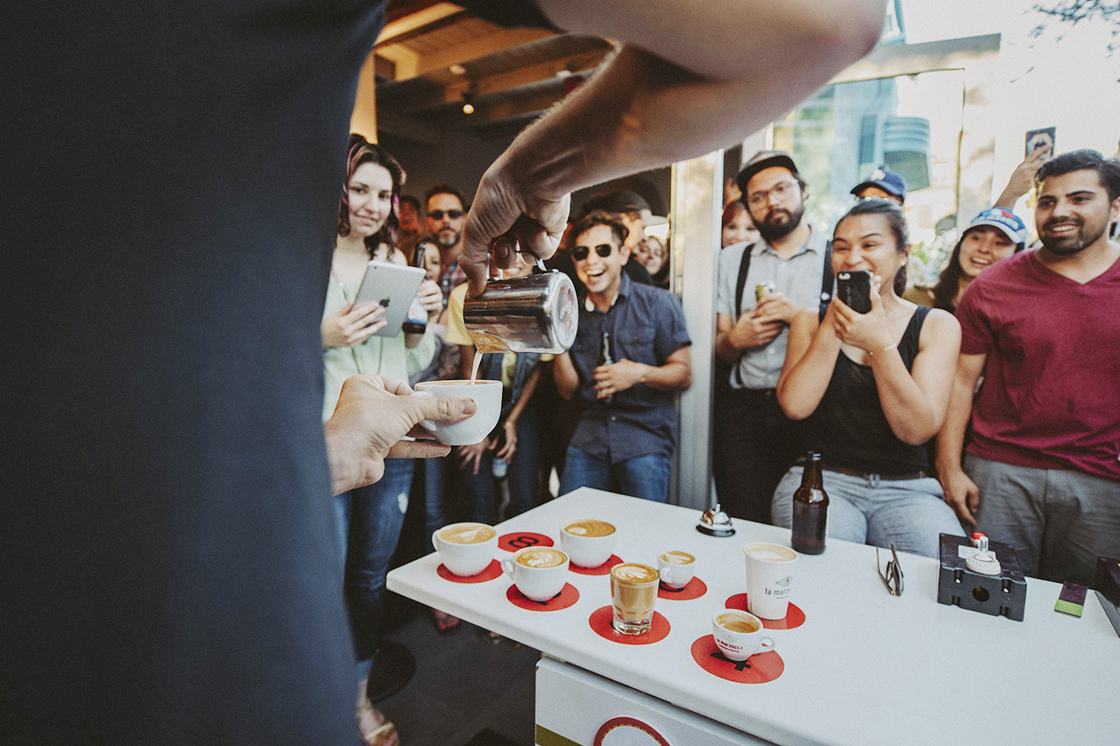 —
It's hard to believe we're already 4 cities into our first-ever Crush the Rush tour! Competition has been even more fierce and fun than we could have possibly imagined. From the first event in our Seattle HQ, all the way down the coast through Portland and San Francisco, to the hot, hot heat of Los Angeles, Crush the Rush has been an absolute blast, and we can't thank everyone enough for making it happen!
A special thanks to our hosts and sponsors along the way—Oatly, Sprudge, Fellow, Black Rabbit, Counter Culture Coffee, Equator, Barista Magazine, Go Get 'Em Tiger, St. Frank, and Linea Caffe.
Throughout the tour, we've seen quite a few different strategies by winning teams, and we've seen times decrease each and every event. Since there are still six stops left, we thought we'd share some tips and tricks straight from the winners themselves!
5 Ways to Win Crush the Rush
Seattle—Terika Raak
Team "Who Signed Us Up for This?" (La Marzocco Cafe, Vashon Coffee, Java Bean)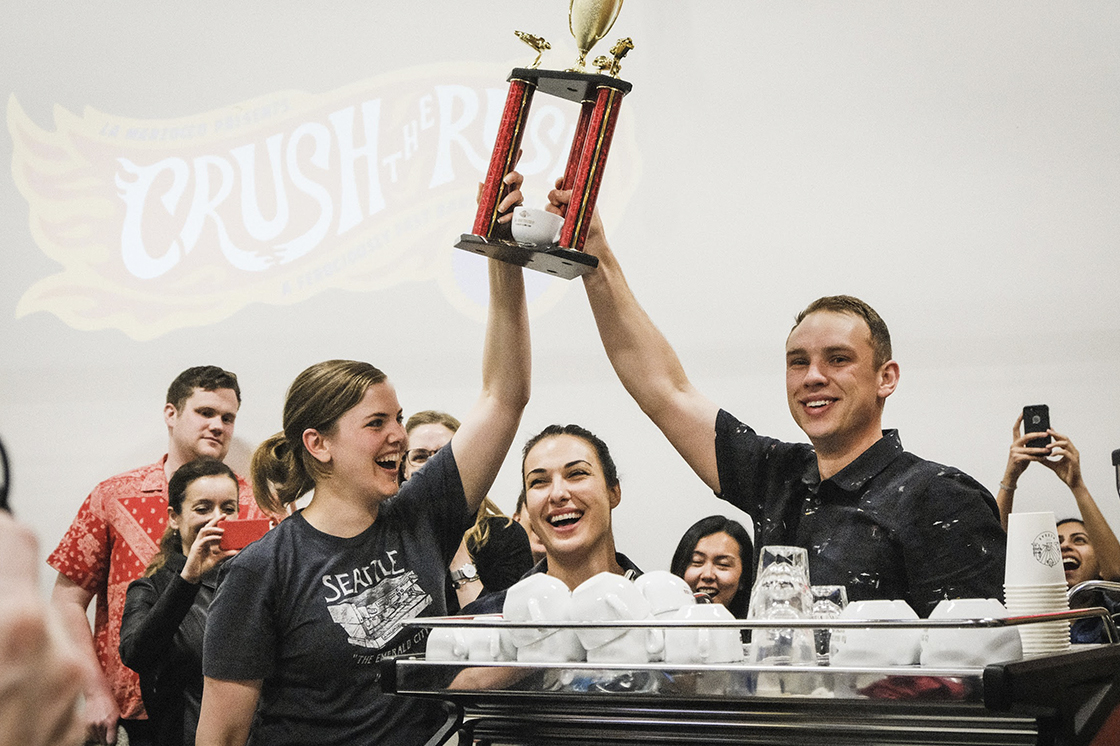 "Trust the equipment! Weigh your shots during prep time, then forego the scale and trust the equipment to do what it's supposed to do."
—
Portland—Cheryl Flinn
Team "Coffee Claws" (Either/OR)
"Milk sharing! Something I learned at Go Get 'Em Tiger. As soon as the clock starts, have someone steam enough for a latte and pour off into another pitcher. Also, have two people pour, At first, we were thinking just one person steaming & pouring, and I'd just run. But once we got a feel for it, it was way more efficient for us both to be pouring drinks. Just like when it's busy in the cafe—over communication! Also, pulling shots into shot glasses and not directly into the drinking vessel. We made the mistake of doing that first round and every cup needed a wipe down. 
Also, having Ignition by R. Kelly on in the background really helped us."
Alex Arocha
Team "Pour Sports" (Either/OR)
"Winning Crush the Rush is as simple as making an espresso flight on the back of a wild mustang flying through space. All you need to do is hold on a keep the shots rolling."
—
San Francisco—
Karley Webb
Team "Send It" (Soul Work Coffee)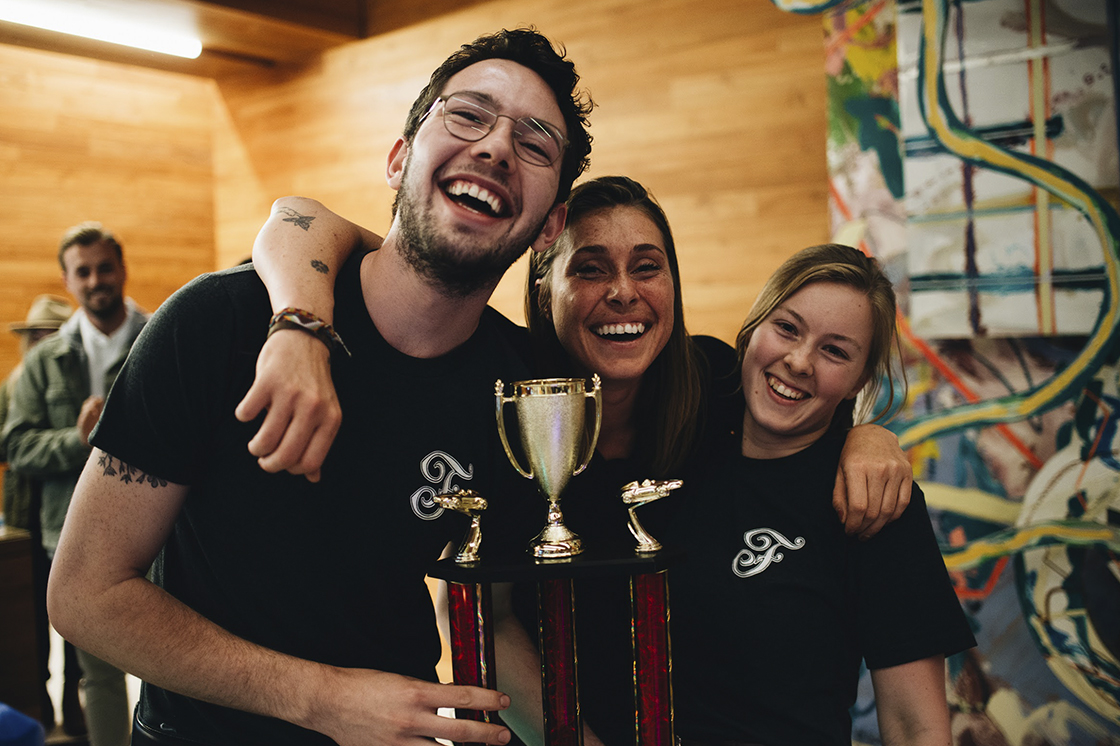 "Pulling shots for drinks in different order really helped us. I tried to organize it so that we could make two milk drinks before the espresso was pulled…then I could run the drinks, grab the espresso, and the drinks behind that were already poured, so I just had to run them. I think the order in which you pull the shots really makes a huge difference."
—
Los Angeles—
Blair Smith
Team "KatDaug" (Augie's)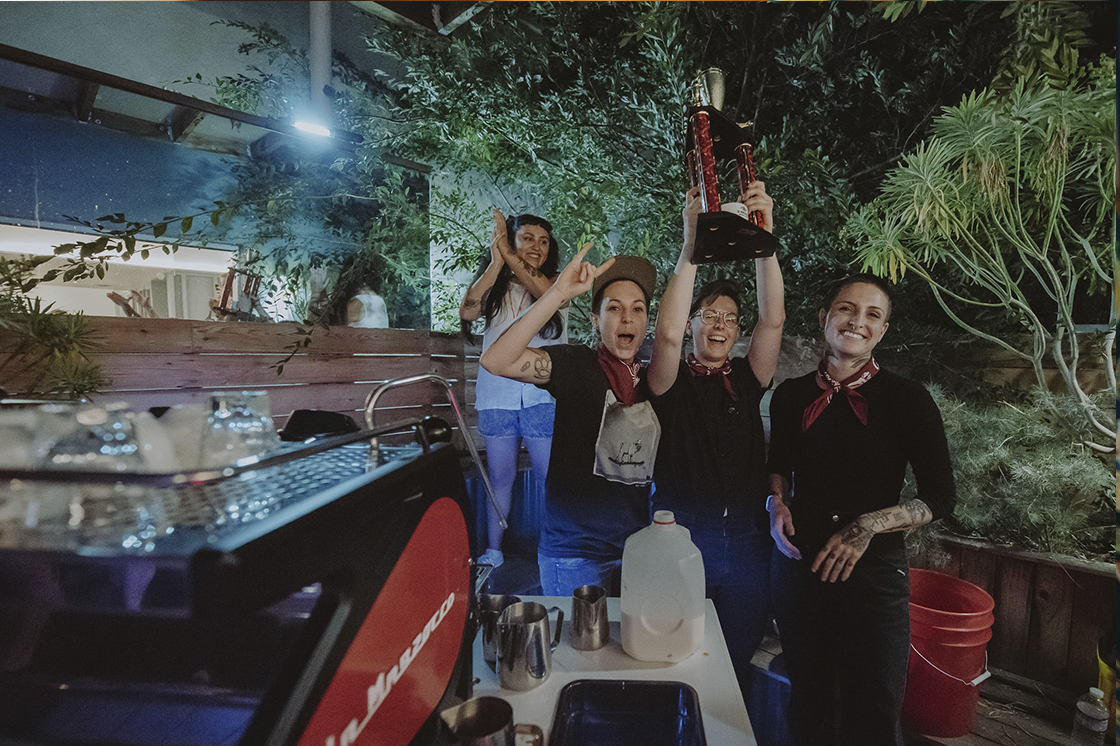 "Keep calm and just be efficient. It's not worth it to make a mistake and have to re-do a drink because you tried to do something at lightning speed. Always have more shots pulled than you need. Steam Milk and hand off for the runner to pour while you start on the next drink."
—
How To Program Mass Mode on a La Marzocco with Scales
In addition to heeding the above advice, we've put together this handy video that explains everything you need to know about programming Mass Mode on your machine. This video is not only useful for Crush the Rush (using the feature is required!), but also for taking full advantage of the machine in your Cafe. If you've never programmed your machine to use Mass Mode, this video is a fantastic resource for learning how to do it quickly and easily.
—
Chris Baca x Crush the Rush
Last week was one of the hottest weeks in Los Angeles of the year, but loads of you still came out to compete and cheer on some of LA's finest baristas like it was the Dodgers in Game 7 of the World Series. Chris Baca was on hand and captured a fantastic video of the evening. Chris' video does a great job of showing what you can expect at the upcoming Crush the Rush Events in Houston, Atlanta, Washington D.C., Chicago, Kansas City, and Denver.
—
Remaining Stops on the Tour
We still have 6 stops remaining on the Crush the Rush Tour. Check out the list below to see when we're headed your way!
Team Registration will open one week prior to the event at 6pm local time (in whichever city you're trying to register for). Be sure to visit the Facebook Event Pages below to grab the Eventbrite Link if you're interested in competing. Have it handy, too! We've been seeing Team Registration sell out within minutes of launch.
Not competing? We'd love to see you! Crush the Rush is free and open to the public—just be sure to hop over to the Facebook Event Page and click "Going" to let us know you're coming. We'll have food, drinks, prizes, and fun for everyone in attendance.
Remaining Stops
July 17 in Houston (Registration Closed)
July 24 in Atlanta (Registration Opens 7/17 @ 6 pm EDT)
July 30 in Washington D.C. (Registration Opens 7/23 @ 6 pm EDT)
August 7 in Chicago (Registration Opens 7/31 @ 6 pm CDT)
August 10 in Kansas City (Registration Opens 8/3 @ 6 pm CDT)
August 14 in Denver (Registration Opens 8/7 @ 6 pm MDT)
Link to Register & RSVP
Crush the Rush Event Pages (RSVP to Attend): https://srv/users/lamarzoccousa/apps/lamarzoccousa/public.facebook.com/pg/LaMarzoccoUSA/events/
Team Registration Pages on Eventbrite (Tickets to Compete): https://srv/users/lamarzoccousa/apps/lamarzoccousa/public.eventbrite.com/o/la-marzocco-17136404988
---
Questions? Don't hesitate to reach out to us. Email: info.usa@lamarzocco.com