It is with much excitement and gratitude that we write our first post of 2019! We've had a full year at the La Marzocco Cafe and are so grateful to each of you – our guests, our vendors, our roasters, our friends. Thanks for being a part of our year and allowing us to continue to do what we love: highlight the breadth and diversity of specialty coffee in an environment that encourages education and community. We look forward to sharing much more good coffee in the coming months!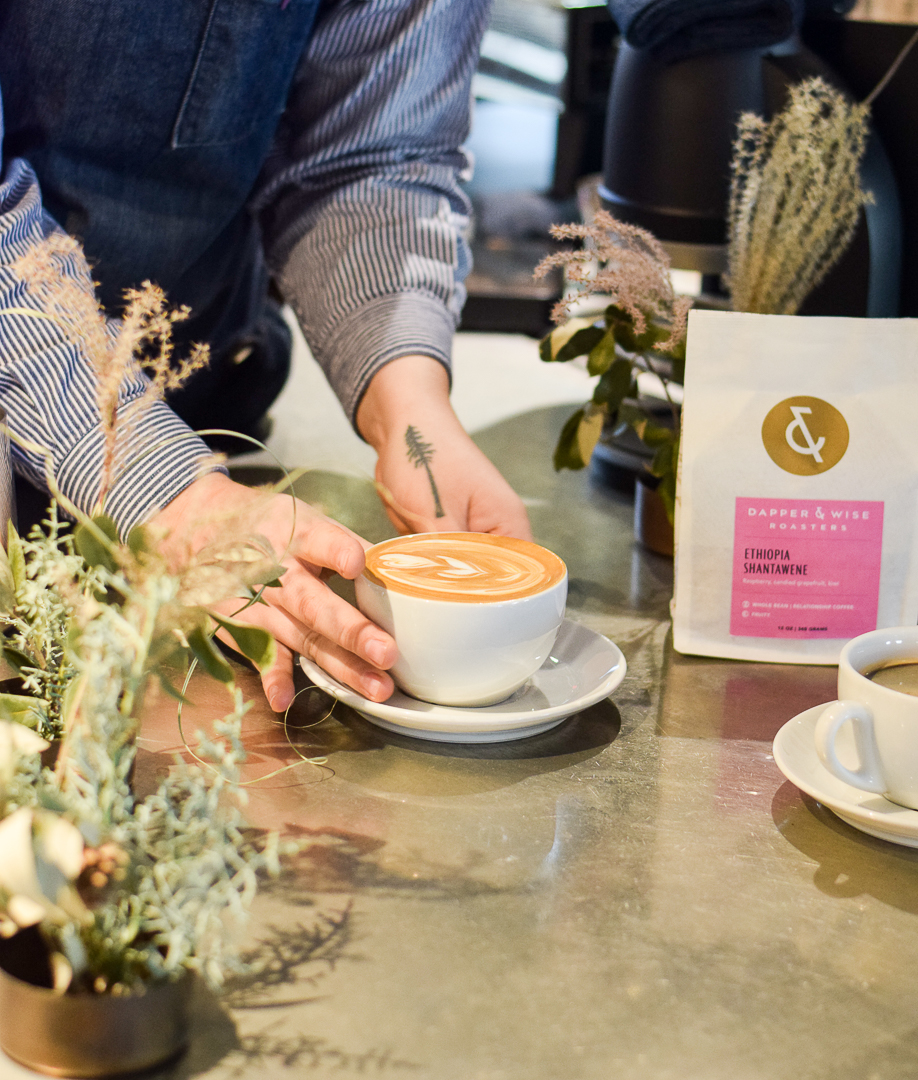 Looking back over December, we've had the privilege of serving a very festive menu by Dapper & Wise Coffee Roasters. They've helped us celebrate the season with their beautifully roasted coffee, delicious signature drinks and fun collaborations. With just a week left in their residence, we highly recommend coming by and savoring every last drop!
Dapper & Wise has one last event planned to delight our Seattle guests. On Saturday, January 5, from 11 am – 4 pm, Oregon based Bigwig Donuts will be popping up in our space! Come enjoy donut holes made to order, crispy crusted with sugar on the outside, soft and doughy in the middle. The Lemon Donut Latte – the final Collaboration Series drink being served this week – is inspired by Bigwig Donuts. The Latte is vegan (like the donuts!) made with steamed Oatly oat milk, espresso, maple, cinnamon, clove, and lemon.
We're sending our immense gratitude to the entire Dapper & Wise team for being our Roaster in Residence over the past month. We are grateful to founders Evan Aldrete and Tyler Geel for creating a company that fosters joy and builds meaningful relationships. We have experienced both this month – along with a delicious offering of coffee! Special thanks goes to Aubrey Mills, Grahm Doughty and Michael Ryan from Dapper & Wise who were tasked with the overall creation and implementation of their residence. They put in many hours of work and planning and were all here to see it through during launch week and beyond. It's been a joy to work with you all and we send our sincerest thanks!  
We'll be serving Dapper & Wise Coffee Roasters menu until 4 pm on Monday, January 7.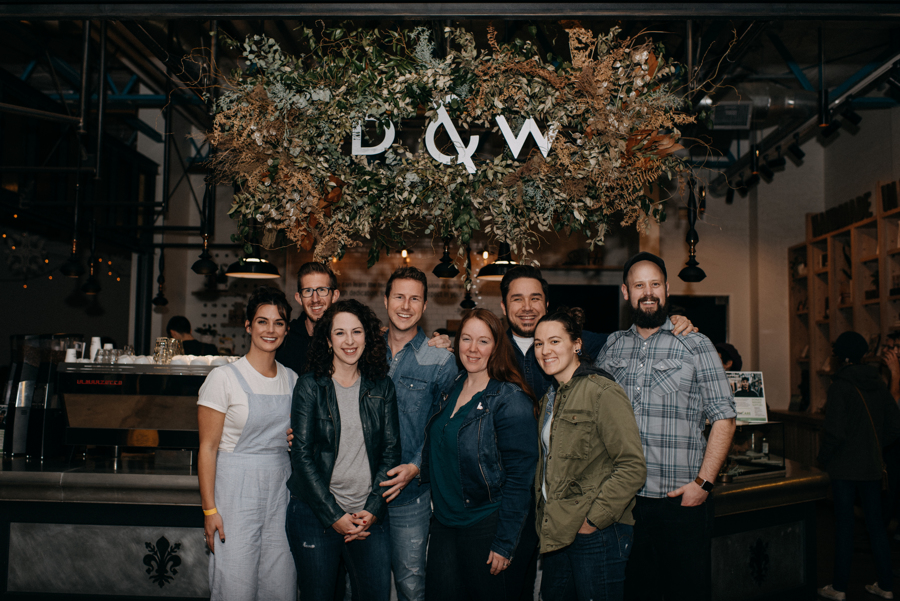 As we ring in the New Year, we are thrilled to announce our next Roaster in Residence: Linea Caffe from San Francisco will be launching on Tuesday, January 8!
Founded by Andrew Barnett, a much-loved pioneer of specialty coffee, Linea Caffe is a coffee roasting company with a warm and modern coffee bar in the heart of San Francisco's Mission District. Linea's mission is to secure, purchase, roast, and serve the world's finest coffees. Linea strongly supports the sustainable efforts of farmers and organic farming techniques while sharing joy and building a global community through flavorsome, clean, fair, and healthy coffees.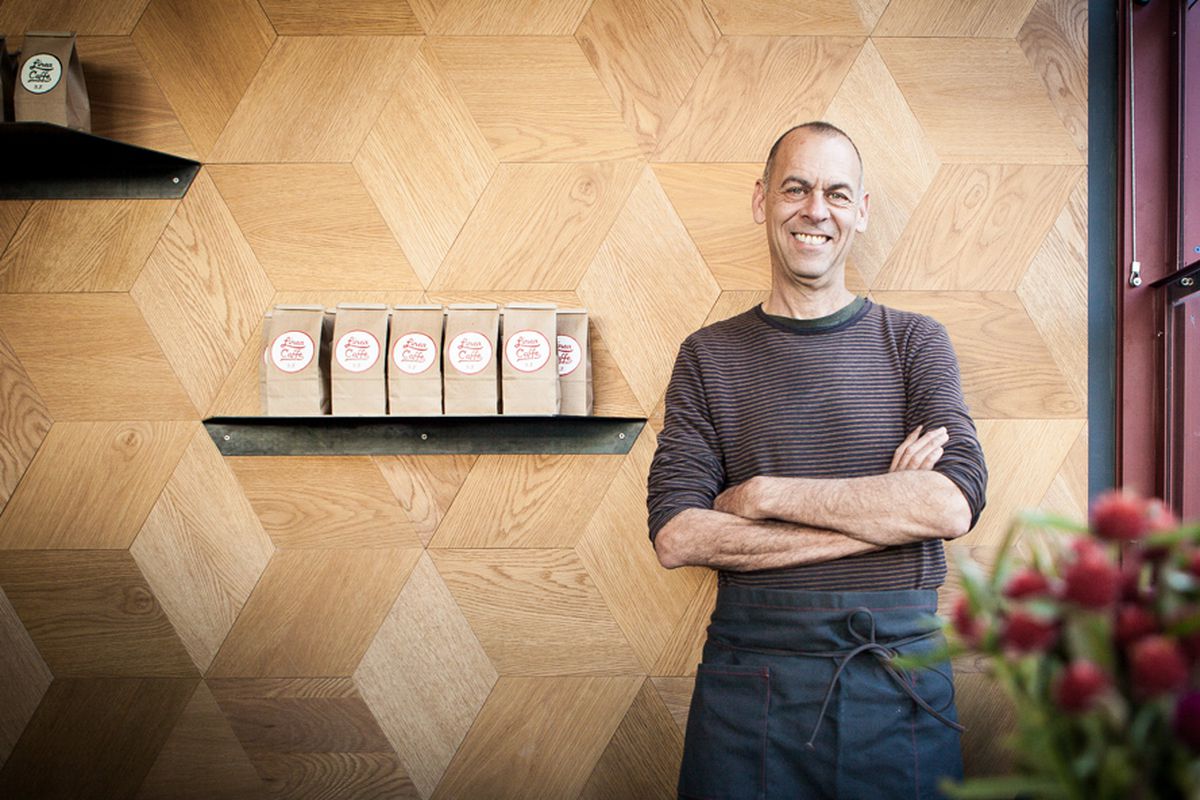 Andrew Barnett got his start in the coffee industry in the 1970s. At age 17, he took a trip to visit San Francisco and liked it so much he decided to stay there. He got jobs training as a chef at two of the top restaurants in the area. Eventually, he worked at his neighborhood café, where he prepared soups, quiche, salads, daily specials and coffee. He immediately fell in love with being a barista and preparing espresso drinks.
"This is what started my 40-year love affair with espresso," reflects Barnett. "I realized that whether you're in the kitchen or at the coffee bar, it is all cuisine. Working as a barista demands the highest level of focus and skill, just like working in any of the finest kitchens."
In 1994, Barnett opened his first cafe, the Western Caffé which was voted "Best New Sonoma County Restaurant" that year.  Barnett proudly featured a La Marzocco Linea Espresso machine at the Western, and this began his 25-year love affair with La Marzocco.
In 1999, he founded Ecco Caffe, a premium roasting operation providing the freshest and most exemplary coffees. From its inception, Ecco established itself as a vanguard in North America's emerging "third wave" coffee movement, introducing Cup of Excellence award winning coffee. Ecco's commitment to sustainable agriculture, premium payments for the best quality beans, direct trade relationships with farmers at origin, small batch roasting, experimental roaster to consumer subscription coffee programs and cutting edge espresso preparation set the bar, early on, for this new movement. In 2009, Barnett sold Ecco to Chicago based Intelligentsia Coffee + Tea. Barnett continued working with Ecco – Intelligentsia until 2012, when he started drawing up plans for Linea Caffe.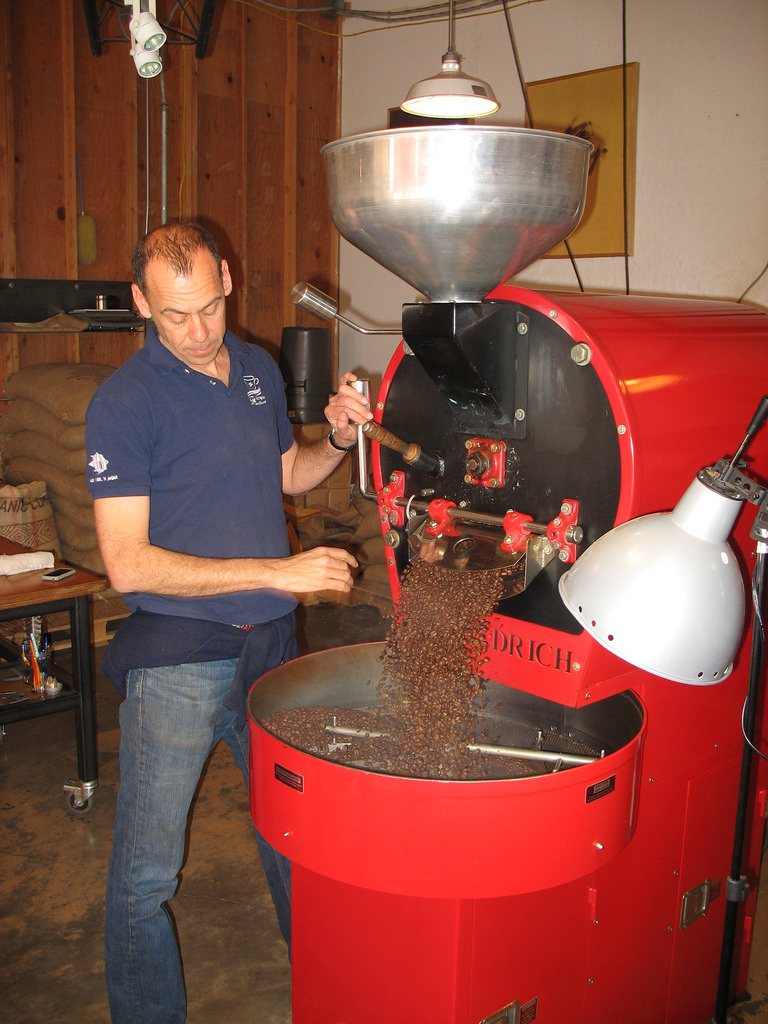 On September 18, 2013, Linea opened the doors of it's elegant little 292 square ft. San Francisco Mission District Cafe. From the get-go, Linea received a stream of glowing media write ups, developed a devoted local following, and became a destination spot for international coffee lovers.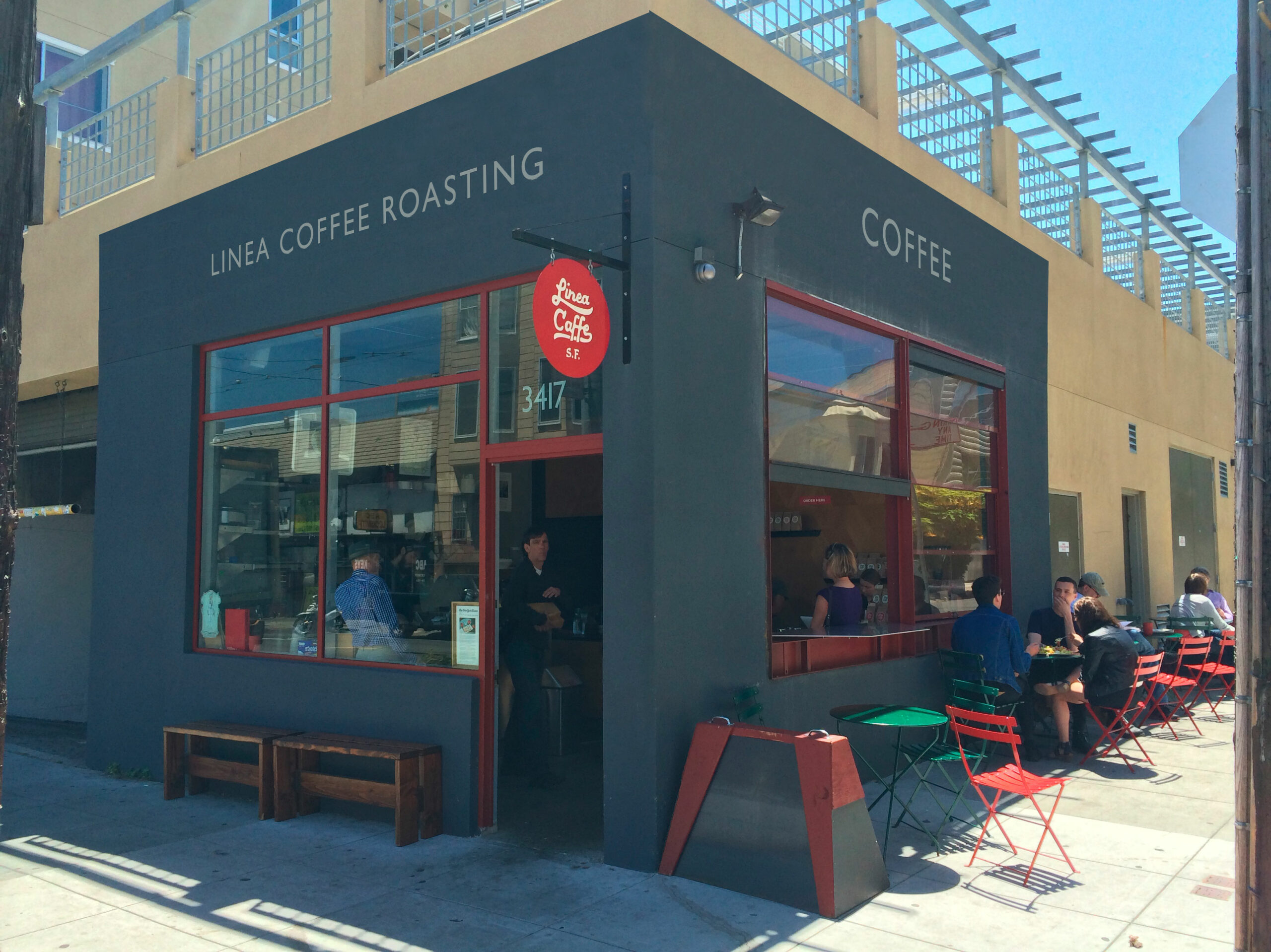 Menu Highlights
Linea Reserve Espresso
Andrew and his team at Linea have created an espresso-focused menu featuring the Linea Reserve Espresso – an unforgettably sweet, clean and balanced blend with notes of honey, sugar cane, vanilla, caramel, marzipan, apricot marmalade and a lingering bittersweet chocolate finish. Enjoy this espresso alone, or with any milk-based drink on the menu.
La Marzocco Experimental Espresso
This coffee was created exclusively for the La Marzocco Cafe Residence by Andrew Barnett, in collaboration with and his long-time friend, Scott Callender, our VP of Marketing at La Marzocco USA. It is an homage to the experimental espresso they created together years ago for Ecco Caffe and will be available throughout Linea's residence.
Single Origin Coffee
Linea Caffe also has a beautiful selection of single origin coffee on their menu that will be brewed on a daily rotation. Included will be coffee from Brazil, Guatemala, Peru, Ethiopia, Colombia and Kenya. Tasting notes and more information on each coffee will be available in the Cafe and from our Baristas.
Linea Signature Cappuccino  
Featuring Linea's Experimental Espresso paired with Straus Organic Extra Rich Barista Milk, this may just be the perfect cappuccino! In Barnett's words, "this milk is exquisitely creamy with a silken mouthfeel. The bittersweet chocolate and caramel notes of Linea's Espresso pair perfectly with Straus's Extra Rich Barista Milk. Linea Caffe couldn't be more excited about sharing Straus Family Creamery's delicious milk with La Marzocco Cafe guests during our Seattle Residency."
Based in Northern California, Straus Family Creamery is a certified organic creamery that makes its products from organic milk supplied by nine family farms in Marin and Sonoma Counties, including the Straus Dairy Farm, which is the first certified organic dairy farm west of the Mississippi River. Barnett discovered Straus's exemplary milk in 1994 and proudly serves it in his cafe still to this day.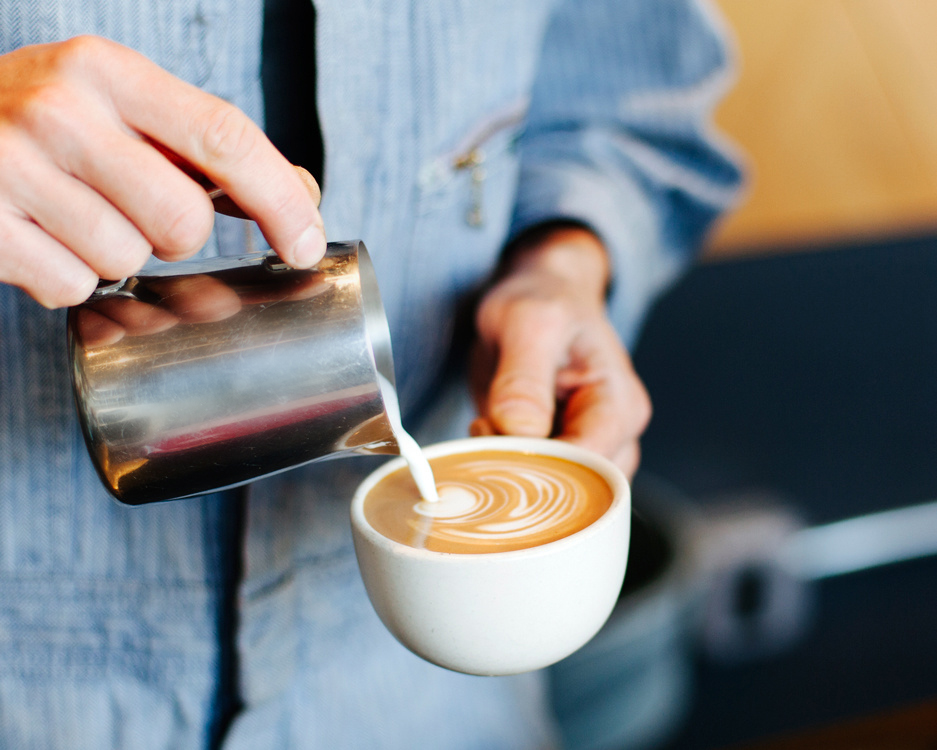 Affogato
It may be winter, but it's never too cold for a scoop of Molly Moon's Sweet Cream ice cream doused in a shot of Linea Reserve Espresso!
General Porpoise Doughnuts
Linea Caffe is pairing up with one of Seattle's favorite doughnut shops to offer scrumptious Italian-style doughnuts. They will be available every Friday during Linea's residence – while supplies last!
Launch Event with Linea Caffe
On Tuesday, January 8, join us for Linea Caffe's launch event. At 2 pm, Andrew Barnett will be hosting an espresso tasting in our Home Espresso Lab. Then at 3 pm, he will give a presentation about the development of the Linea Experimental Espresso – the espresso blend created exclusively for Linea's residence at the La Marzocco Cafe and our Seattle guests! Conversation will include Andrew's thoughts on sourcing coffee and espresso blend formulation, followed by a Q&A. This event is free and open to all and we look forward to spending an afternoon of coffee and coffee talk with you!
If you haven't been by to try Dapper & Wise, be sure to do so by January 7. We wish each of you a very Happy New Year – and we hope to see you for coffee soon!