Let's Fix It! Los Angeles
February 22 -23, Black Rabbit Service Co.
—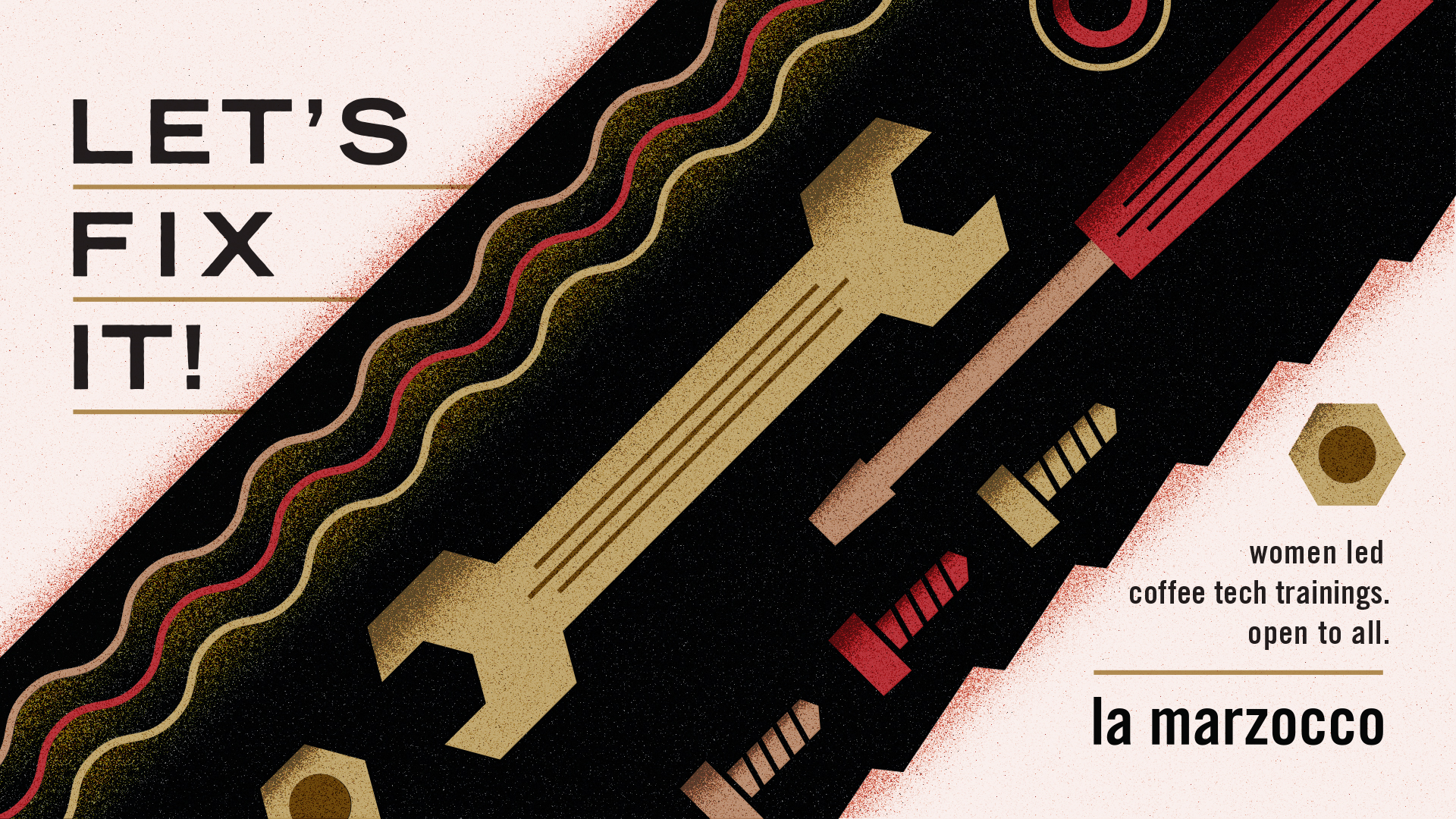 Los Angeles! We're back at it – Let's Fix It hits the road February 22 & 23 at Black Rabbit Service Co. Spend the weekend with us in hands-on workshops hosted by industry leading women specializing in technical repair work. These workshop is designed to encourage baristas to explore some of the basic skills required to repair and maintain brewing and grinding equipment.
Let's Fix It! focuses on encouraging women to become equipment technicians, but is open to any & all. Together, we'll go through an introduction to the skills needed to become an equipment tech, with each session being taught by leading women in the technical field of the Coffee Industry. At the end of each event, you'll walk away with the knowledge set and skills to take greater ownership of your coffee equipment, and be started on the path to become an equipment tech.
Throughout the days, we'll cover:
Hand Skills and Basic Electrical
Install an Espresso machine
A Guided Tour through an Espresso Machine
Preventative Maintenance and Basic Troubleshooting
Grinder Maintenance and Troubleshooting
Presenters include:
Sarah Dullas: Equipment Technician for Black Rabbit Service
Rebecca Jones: Wholesale Technical Services for Counter Culture Coffee
Sheli Maciel: Senior Educator & Training Specialist for Allegro Coffee
Rachel Dickinson: Aftersales Support Technician for La Marzocco
Let's Fix It! spans over two days, and is free and open to the public. RSVP at the links below—we expect spots to go quickly!
Day One: https://www.eventbrite.com/e/lets-fix-it-los-angelesday-one-tickets-55180807280
Day Two: https://www.eventbrite.com/e/lets-fix-it-los-angelesday-two-tickets-55181003868
See you there!