Last year we launched a brand-new competition called Crush the Rush. Our goal was to create a competition focused on fun, speed, efficiency and community. We drove over 10,000 miles, hosted over 1500 people and crowned 10 teams as Crush the Rush champions.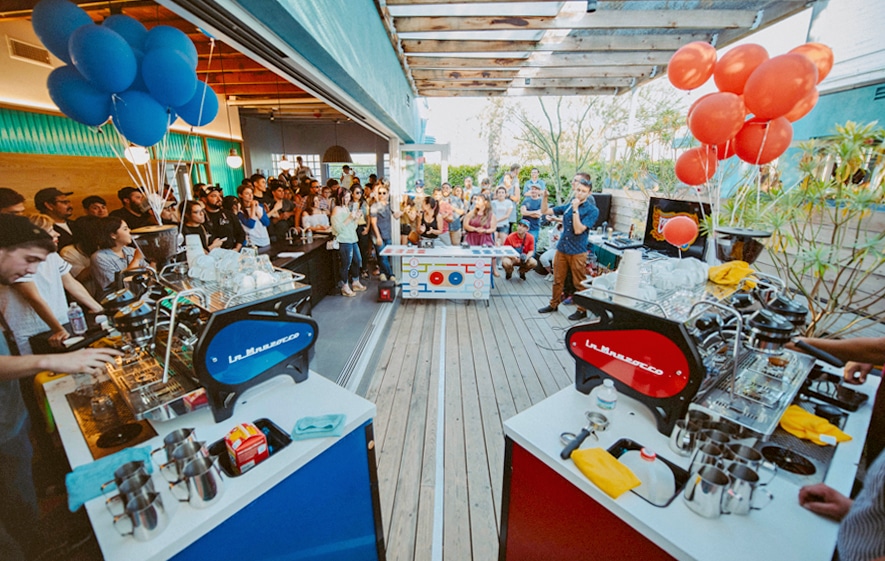 To get a feel for last year's competition, check out Chris Baca's video of the event.
This year we are excited to announce, Crush the Rush 2. We are adding some new elements to the event as well as expanding the competition to 20 teams in each city instead of the 8 from last year in order to allow more baristas to participate. The 20 teams will compete during the day in Time Trials with the top 8 teams moving on to the finals. We have also decided to add a series of Learning Sessions for attendees that will focus on ergonomics, bar flow and the latest in coffee research and technology.
All of this will conclude in the Crush the Rush Finals, bringing back the bracketed competition from last year along with new side work challenges and a summer fun soundtrack to dance along with.
Here is an overview of all of the events (exact times might vary city to city):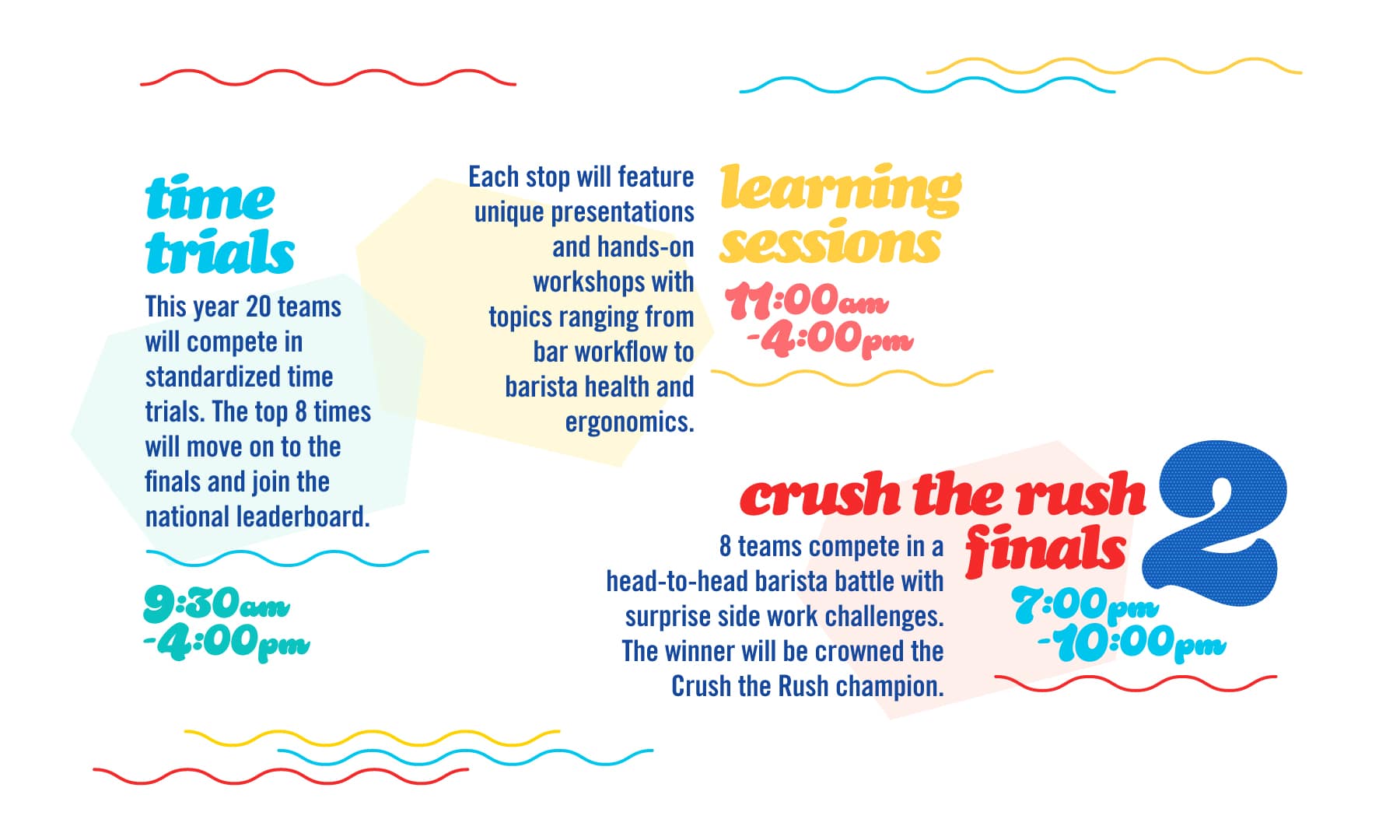 Sign ups
All tickets for the Crush the Rush events will go live 15 days before the next city, at 10AM (in the time zone they're held) . You will be able to participate in Crush the Rush 2 in three different ways:
Competitor
As a competitor you can sign up as a 3-person team. 20 teams in each city will compete to make 8 drinks as fast as they can. The fastest 8 teams will move onto the finals bracket that will be held in the evening.  Competitors will also be welcomed to attend the learning sessions held throughout the day.
Team Sign-up Process
Tickets go live through Eventbrite, on Thursday at 10 am (in the time zone they're held) 15 days before the event. Team slots will be first come, first serve with a cap of 20 teams. Teams need to consist of 3 competitors that have agreed to compete.
The team captains will need to register with the following information:
•Team Name
•Team Captain Name, Company, Email, Cell
•Teammates Names, Company Email, Cell
Click through to read & download the competition rules document and video.
Learning Session Attendee
As a learning session attendee, we hope you can join us for the sessions held throughout the day, covering topics such as workflow, technology, coffee research and barista health. The sessions will have limited space, so register for a Learning Session, Individual Ticket at the below link, when they go live.
Party Attendee
The Crush the Rush 2 Finals will be open to all and go from 7-10pm. The event will feature a bracketed head to head tournament and be complete with great music, food/drink and a ridiculously large Crush the Rush trophy. No ticket needed, but feel free to click 'attending' on the city-specific LM USA Facebook event page. We hope you can join us!
Check below for links when tickets go live.
Seattle July 12 (Tickets live here)
San Francisco July 26 (Tickets live here, more event info here)
New York Aug 9 (Tickets live here, more event info here)
Chicago Aug 23 (Tickets are live here, more event info here)
Nashville Sept 6 (Tickets live Aug 22)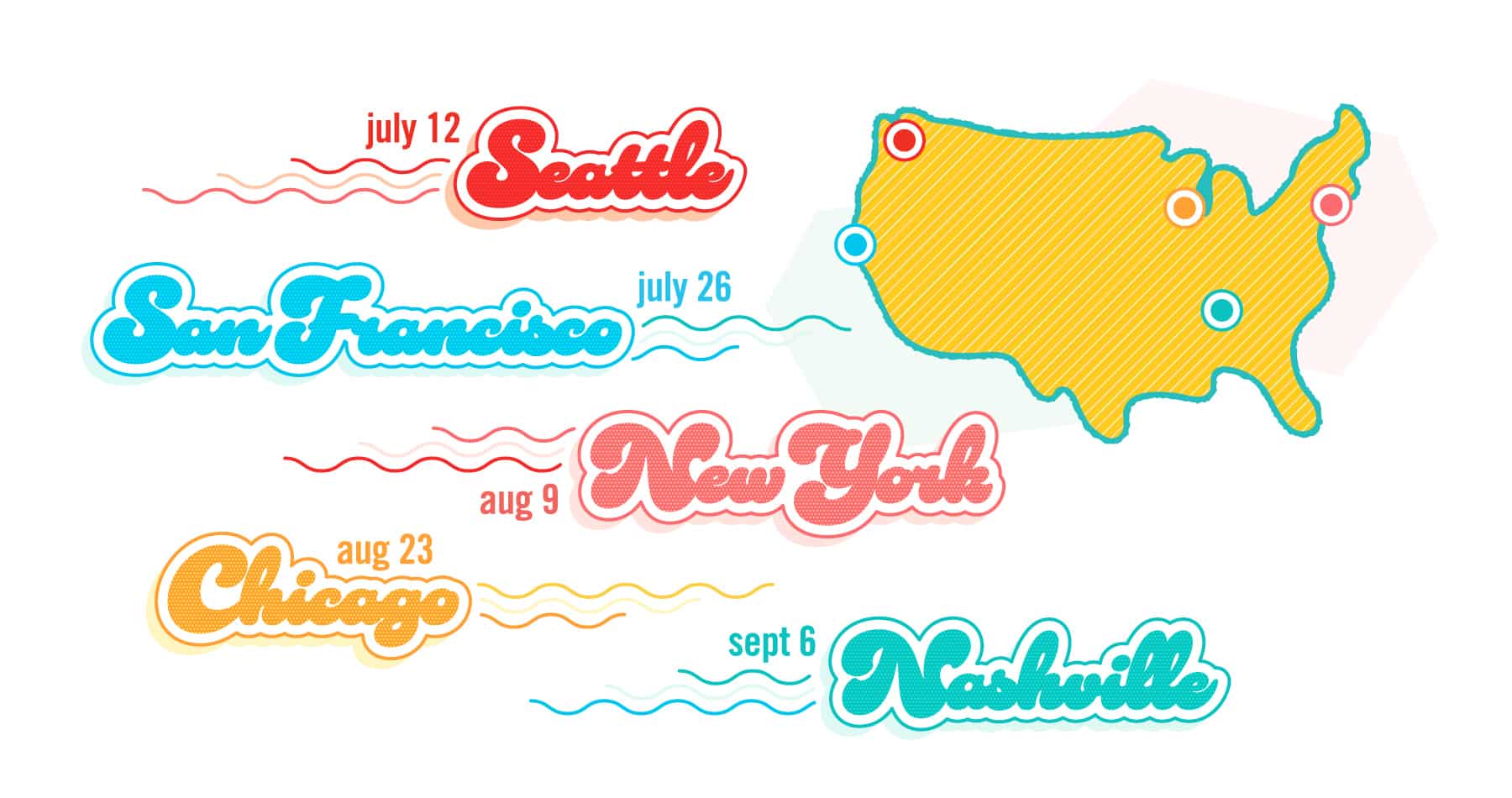 Sponsors
We couldn't pull this all together without the help of some of our friends. We are thrilled to have Mazzer, Pacific Foods, and Puqpress join us as our National Sponsors for Crush the Rush 2.
We are also thrilled that Sprudge has decided to join us as Media Sponsor for the tour providing competition coverage and also some amazing swag and content. See the Sprudge Media Sponsor announcement here.