The La Marzocco Cafe has once again been transformed into an entirely new space, this time being taken over by Cat & Cloud from Santa Cruz, CA! Co-owners Chris Baca, Jared Truby and Charles Jack spent four days in Seattle hanging with our staff and guests to ensure a very similar experience in our cafe as one would get in theirs.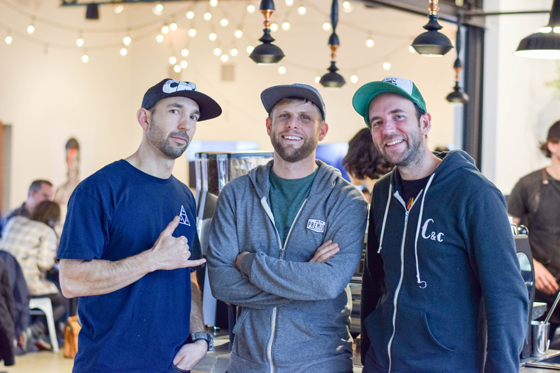 Before they left, we laughed, had fun and even got a bit serious at their launch party where guests enjoyed tacos and drinks while Baca and Truby recorded their first ever LIVE Cat & Cloud podcast. They discussed training strategies, Cat & Cloud's growth plan, what's currently stressing them out and what they believe is the biggest thing coffee professionals need to do to keep customers. Hint: It has nothing to do with coffee. The podcast is definitely worth a listen, to do so, head here.
So what can one expect when visiting the La Marzocco Cafe this month? To quote Truby, "If someone leaves happier than when they came in, you did your job." Overall, Cat & Cloud supports an atmosphere that is inviting, fun and approachable to anyone. They want guests to leave thinking, "I was treated well, had a good time and oh, that was a fantastic cup of coffee."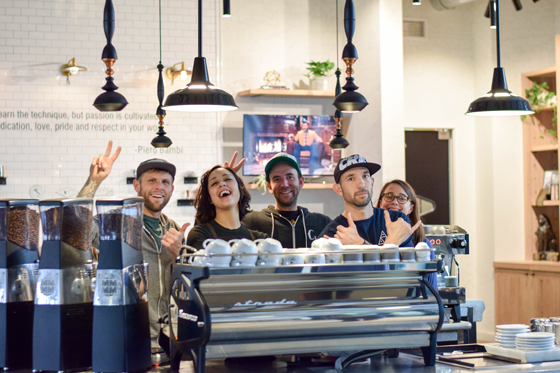 And fantastic coffee it is. Below are some highlights from their menu:
The Answer, the Truth and the Friend Zone. The Answer is Cat & Cloud's flagship blend and is the default coffee for all milk-based espresso drinks as well as Fetco brewed cups of coffee. The Truth is served as straight espresso, will change weekly and is the number one choice drink for Truby. The Friend Zone is Cat & Cloud's decaf option, a water-processed Ethiopian with all the feels of regular coffee minus any jitters.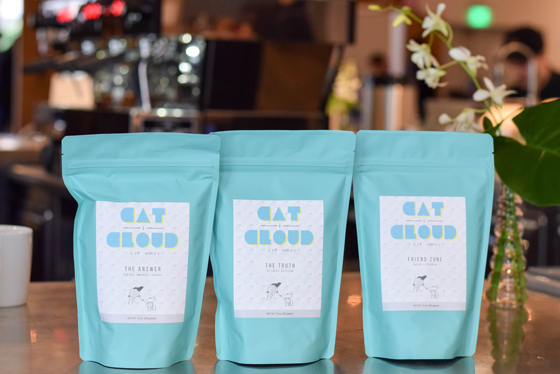 The 1&1. A Truby and Baca original, friends! The 1&1, which is a shot of espresso and a macchiato served together, has become a popular menu item in specialty coffee and guess what? These guys created it. We even have proof, check out this video clip! Cat & Cloud makes theirs with their flagship blend, the Answer and is always what co-owner Jack drinks.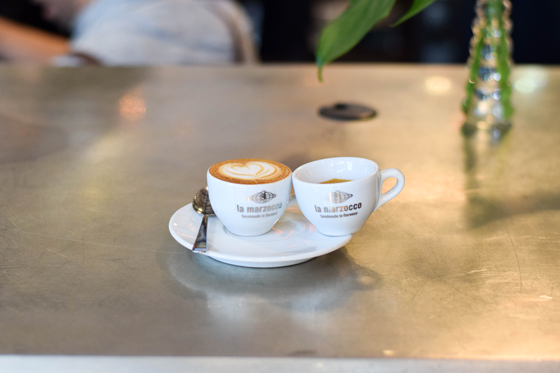 Coffee by the Cup. Cat & Cloud serves several single origin coffees available by the cup and made to order. They are brewed on the espresso machine, but with the volume and feel of drip coffee instead of espresso.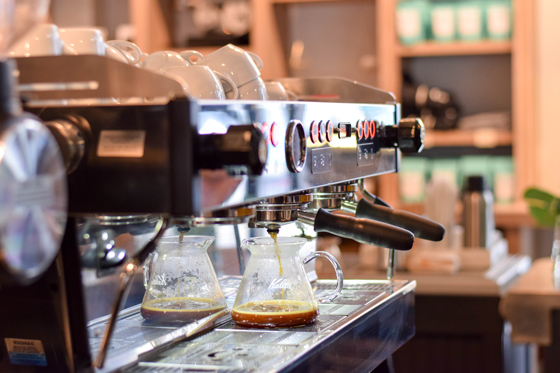 The Makeout. A four ounce cup with a double shot of espresso and steamed milk filled to the top. Basically a gibraltar, but with a cooler name, because who doesn't like to makeout? Second to straight espresso, this is Baca's favorite drink on their menu.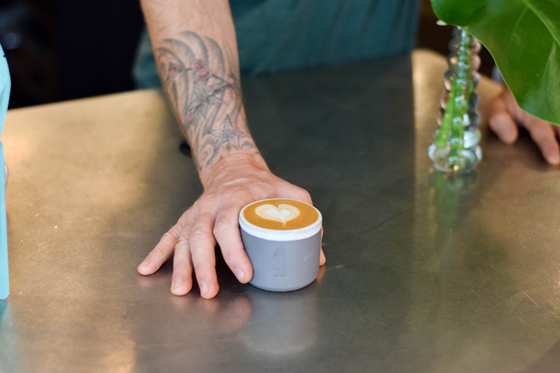 The Creamy Beige. Created years ago by Truby and his dad, this drink has the feel of a milkshake with the added goodness of espresso. It combines ice, one ounce each of chocolate and sweetened condensed milk, a double shot of espresso, coffee grounds and 4 ounces of half and half, which then gets blended and topped with another dusting of coffee grounds.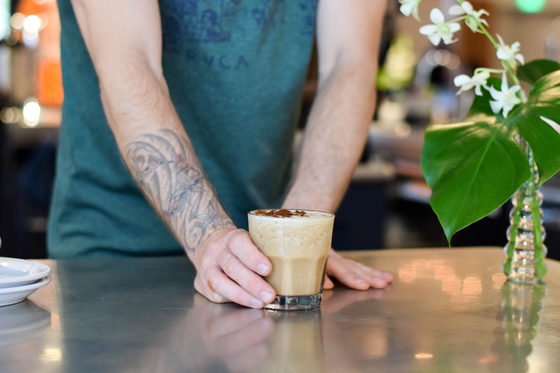 Bulletproof Coffee includes hot brewed coffee, grass-fed butter and MCT oil all blended into a creamy drink. In short, it is full of essential fats that are said to be burned by the body as fuel rather than being stored as fat. According to Truby, this drink is very popular in Santa Cruz and has certainly gained in popularity here in Seattle as well.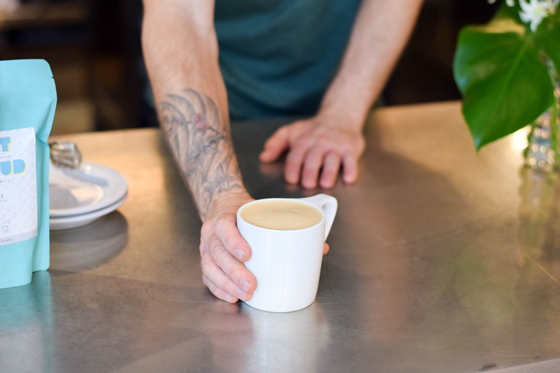 The Mocha or Hot Chocolate. Cat & Cloud's Hot Chocolate is made using Holy Kakow–a pre-made organic chocolate sauce made in Portland, OR. Add espresso and it's a Mocha!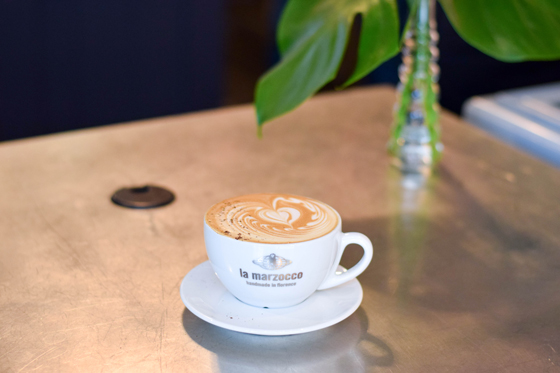 We will be happily serving Cat & Cloud's menu through February 13, so be sure to come on by and try it! To see their full menu, head here.