For the past month we've been delighted by Cat & Cloud's menu at the La Marzocco Cafe and we'd like to extend a huge thank you to them for being our Partner in Residence. As a small company with just over a dozen employees, Cat & Cloud was generous enough to have all three owners present in Seattle for their launch. They also sent up two of their employees from Santa Cruz to work the bar with us for a few days and we are so appreciative to them. We commend their company culture that creates a space where everyone feels welcome and leaves happier than when they came in, in addition to having an incredible coffee experience. Thanks so much Chris, Jared and Charles for putting so much effort into your Residence!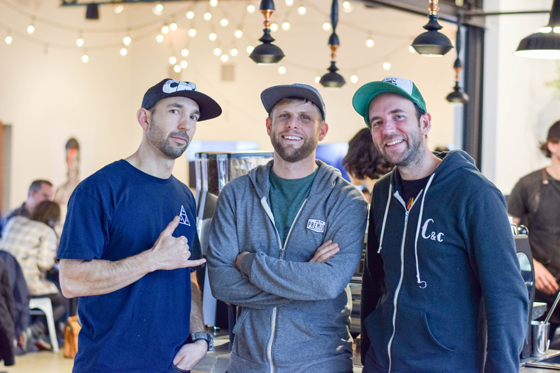 We are thrilled to announce that our next Partner in Residence, Heart Coffee Roasters of Portland, OR will be launching on Valentine's Day!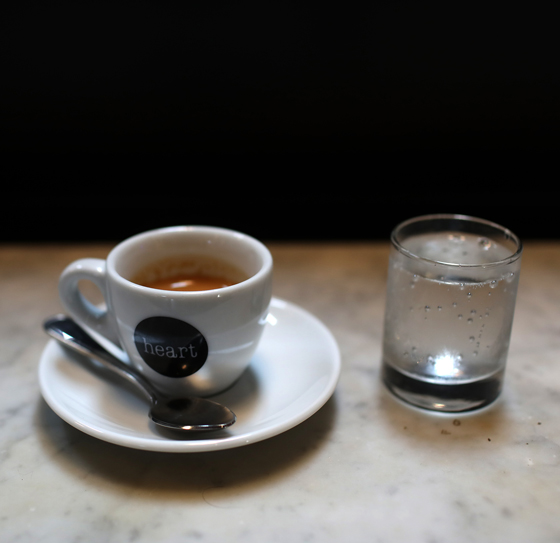 Heart was started in 2009 by Finnish born and professional snowboarder Wille Yli-Luoma. He moved to Portland in his early twenties to pursue a career in snowboarding, but knew that it would not last forever and felt it made sense to follow another one of his interests–coffee. With a commercial espresso machine and grinder in his kitchen and a small roaster in his basement, Yli-Luoma dove into the world of specialty coffee. He eventually decided he wanted to share his coffee and roasting methods with Portland, and the world. His wife Rebekah enjoyed the business side of things and was also passionate about coffee. Thus, Heart was born.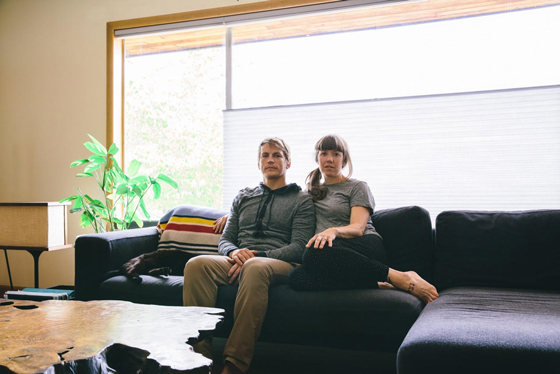 Today, Heart has a roasting and training facility with wholesale partners around the globe. They currently have two cafes in Portland, with a third one opening this year, and a very loyal community to support them! Heart's menu at the La Marzocco Cafe will include Stereo, their seasonal espresso blend, single origin espresso, a decaf espresso and several single origin coffees for their batch brewed coffee. Other drinks of interest include their spicy chai tea, honey-cardamom latte, Heart chocolate and a selection of Song Tea. On each Friday of Heart's Residence, we will be serving a selection of General Porpoise Doughnuts!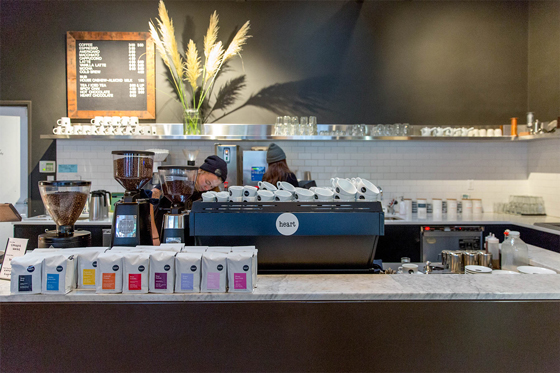 Heart will be hosting a launch party on Wednesday, Feb 15 at 6 pm that will include drinks and live music. DoNormaal will begin a live set around 6:15 pm followed by Cody & Shannon of Shannon & the Clams DJ'ing from 7:30-9:30 pm. Head over to our Facebook page to let us know if you plan to come! During their Residence, Heart will also be offering one-on-one home espresso classes and group cuppings. Be sure to check back with the La Marzocco Cafe Instagram and Twitter as we finalize details on these. Heart takes over the Cafe on Tuesday, February 14.