Over the past several weeks our team at the La Marzocco Cafe has had the honor of serving Kuma's delightfully complex blends and single-origin coffees. The Pumpkin Spiced Latte and festive blend, Bear Claus, added holiday cheer to a delicious coffee-focused menu. As a local Seattle company, our friends at Kuma Coffee have been able to offer so much support dialing in their residence and have been present to interact with our team and guests every week.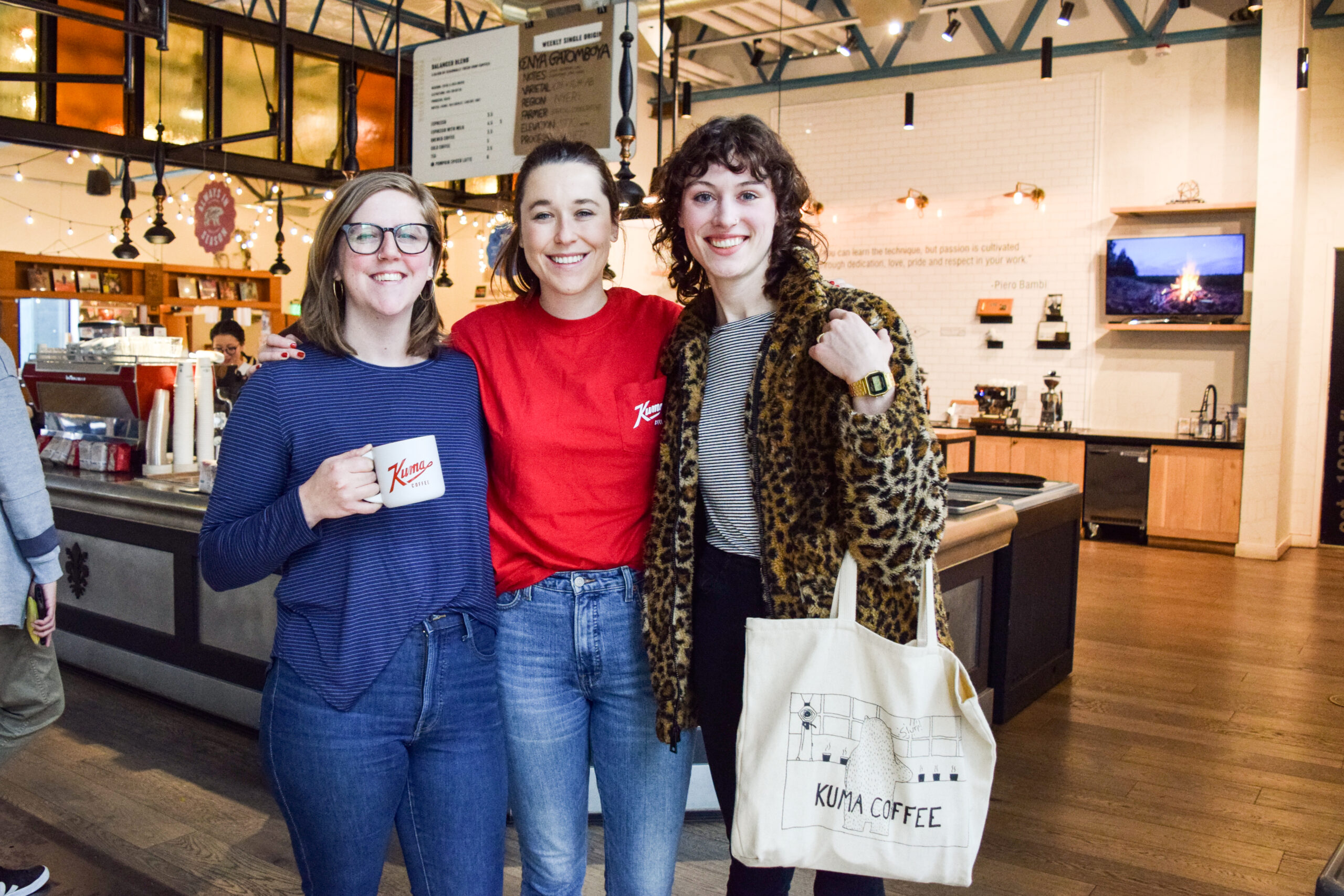 We're extending our thanks today to the entire Kuma team for working so hard to make their residence a success! Thanks to owner, Peter Mark Ingalls for giving us the opportunity to highlight Kuma, and for his work and dedication to sustainable and seasonal coffee. Thanks also to Kuma's roaster, Zoe Fritz, for helping to host our Friday Tastings and for being such a wonderful support to our team along with Production Manager, Cecelia Campbell who coordinated our coffee orders and personally made deliveries. Finally, much gratitude goes to Kuma's Accounts Rep, Kylie Provost – a special person to work with again as she was one of our original team members when the La Marzocco Cafe launched almost four years ago! Kylie acted as project manager for Kuma's residence, interacting with our team and making sure all details were planned. Thank you, team Kuma for everything done in person and behind the scenes, we are so appreciative!
Don't miss out – we'll be brewing Kuma's coffee through 2 PM on Monday, December 2.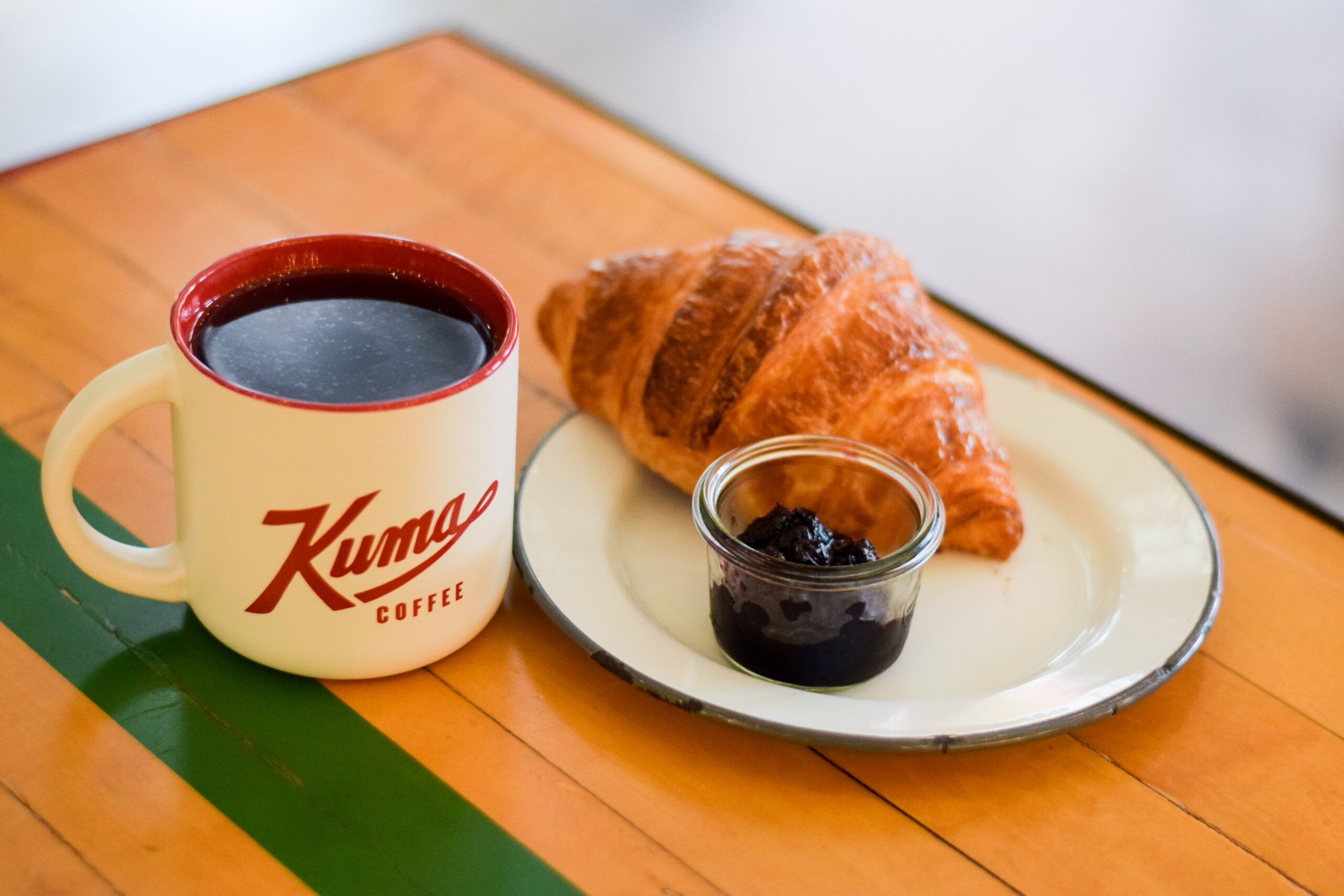 Beginning Tuesday, December 3, we will feature another incredible Seattle company at the La Marzocco Cafe. Introducing Onda Origins as our next Roaster in Residence!
"Onda Origins is a Seattle-based coffee sourcing and roasting company that's creating a new way of doing business: connecting coffee growers and drinkers so together we can make coffee more sustainable. We share revenue from every purchase directly with the grower, so every cup supports higher wages, better coffee, and a healthier planet." – Onda Origins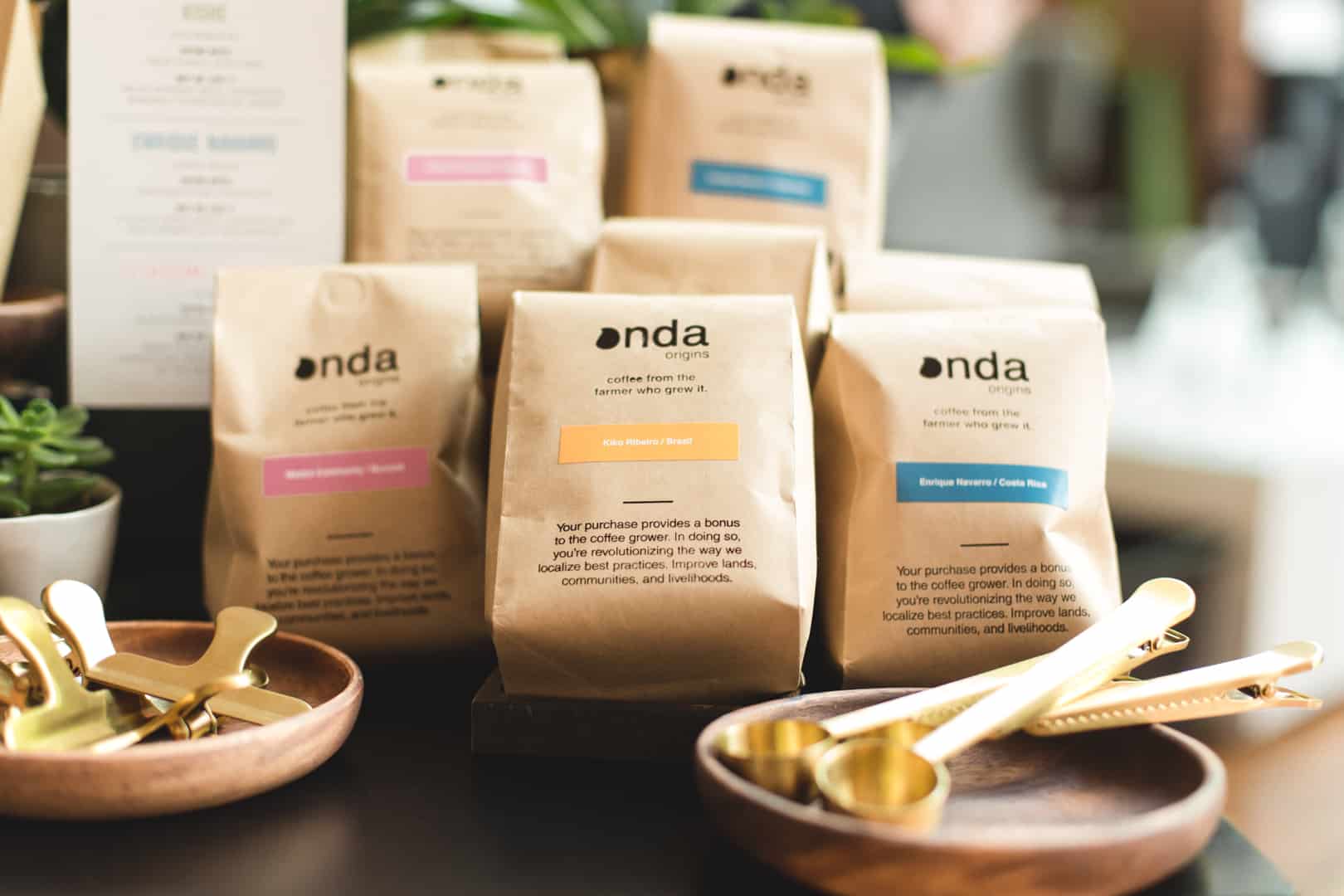 In order to connect coffee growers and drinkers and thus make coffee more sustainable, Onda Origins Co-founders Scott and Paul Tupper created a business model by which they return revenue from every coffee purchase back to the farmer who grew it. They invite growers to share their identity and story with their end customers, illustrating what better livelihoods mean for them and their community. To accomplish this and expand their model to more growers, the Tupper brothers knew they would need a completely new system of traceability based on equal participation of every actor across the supply chain, starting with the grower. That's why they began their sister company, yave, to develop a traceability solution using blockchain technology. GeekWire published an article that further dives into how Onda Origins is aiming to transform the coffee business using this technology.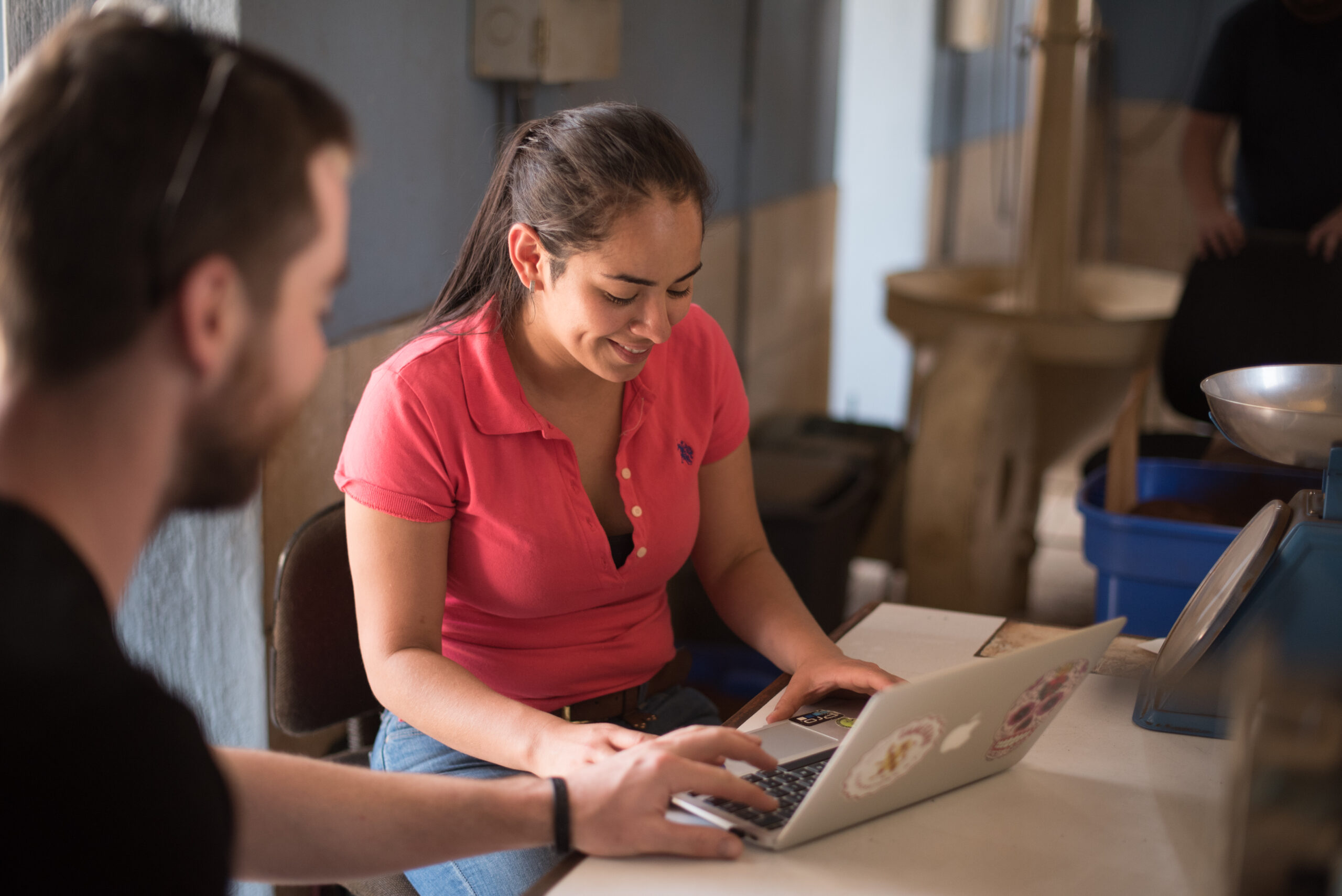 From co-founders Scott and Paul Tupper:
"The first grower to have her coffee's identity traced from bean to cup on blockchain was Ivonne Herrera, a 24-year-old single mother who studies clinical nutrition on the days she isn't working on her coffee farm. We were able to nearly double Ivonne's earnings per pound, helping her turn a profit for the first time in two years. In turn, she was able to help her workers get bank accounts for the first time, a huge step towards financial stability. Stories like hers remind us that it's when you invest in people that they can make positive decisions for their communities and the planet.
It's still a work in progress. One thing we know for sure is that we can't do it alone. We are only as powerful as our community of customers who use their daily coffee ritual to make a difference. From the very beginning, when it was just two brothers with a side hustle selling hand-written bags of coffee out of our garage, we wanted a name that could serve as a guide for our work. "Onda" means ripple or wave in Spanish. We believe that small actions can lead to bigger change."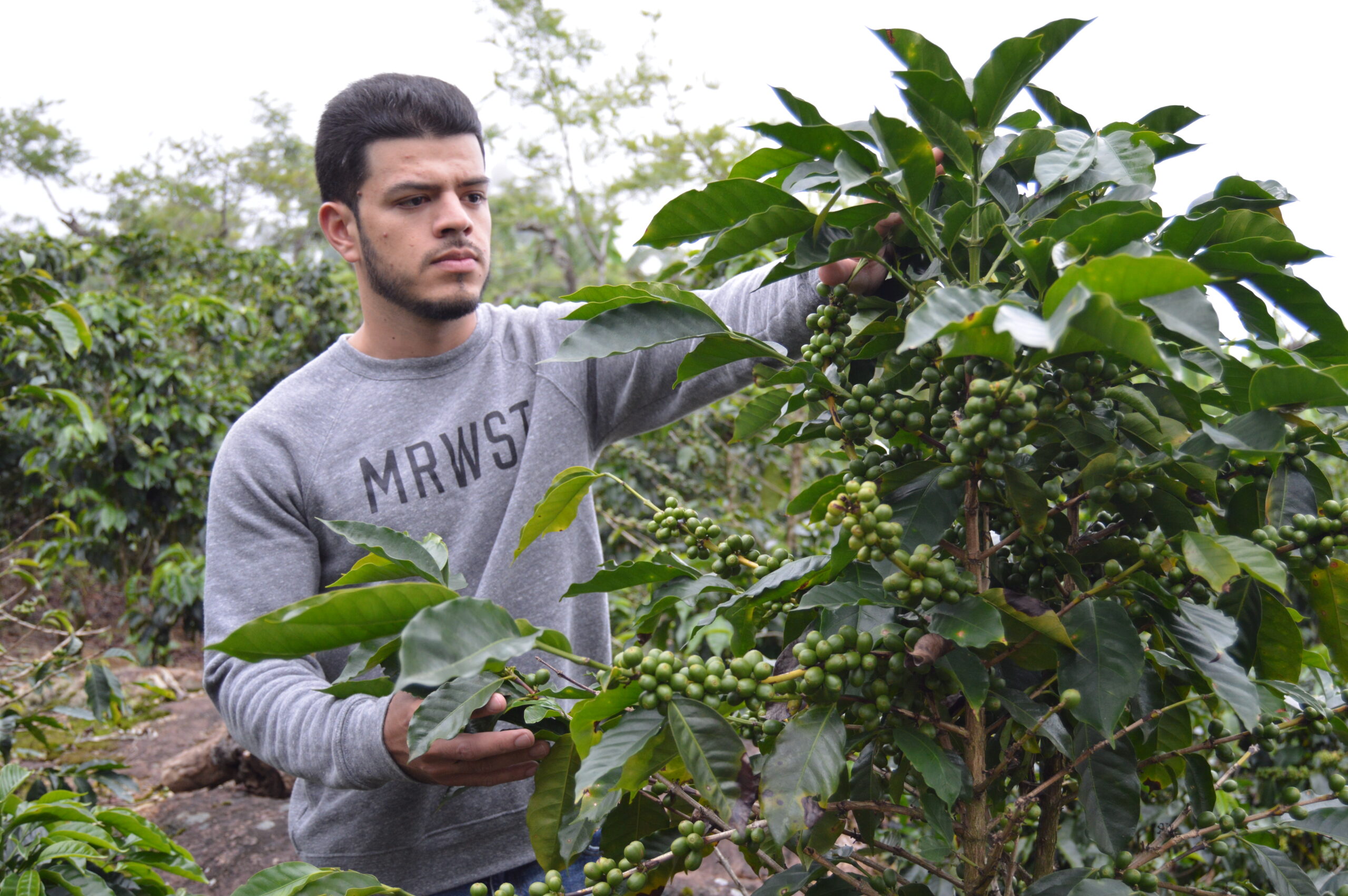 Guests to the La Marzocco Cafe in December will have the opportunity to be a part of this wave. Onda Origins has created a menu that features the grower's profile beside each coffee offering along with a QR code that guests can simply scan with their phone camera to be connected with that coffee's grower on blockchain! These include Ivonne Herrera from the story above, as well as Onda's very first growing partner, Enrique Navarro – a Costa Rican coffee grower and 2014 Cup of Excellence Winner. Look for their coffees on the menu during the first two weeks of Onda's residence. The grower's stories will also be told through the thoughtful events that Onda has planned during their residence. We can't wait to share it all with you!
Menu Highlights
Espresso
The Tusitala Blend will be available all five weeks of Onda's residence. This espresso is a blend of Onda's current fresh crop coffees and tastes like cacao nibs, cream and caramelized sugar. Sip it as a straight-shot or swirled with perfectly steamed milk in the drink of your choice.
Single-origin espresso will switch half-way through Onda's residence but first up we'll be brewing Enrique Navarro's Reserva Especial from Costa Rica. Its tasting notes include lemon drop, shortbread cookie, burnt sugar and sticky rice cake. We recommend it paired with a buttery pastry.  
Batch Brew
We told a bit of Ivonne Herrera's story above, be sure to try her Guatemalan coffee in the first two weeks while we're serving it. Savor its sweet notes of almond, orange, chocolate, and citrus while knowing your purchase is helping Ivonne, her family and her community thrive.
Signature Beverages
Here's Johnny – Say hello to the holidays! This espresso beverage is spiced and sweetened with plant-based gingersnap cookie milk that we'll be making in-house and is then lightly dusted with lemon sugar.
Gingersnap Steamer – We'll steam and pour you a glass of the above milk. You dunk a cookie or simply sip and enjoy. Caffeine-free, dairy-free. Oh snap!
Hoppy Holidays Winter Soda – For a cool twist, try this refreshing beverage made with soda water, hopped cranberries and espresso.
Featured Bites
Onda's menu will include Okazu Pans – small grab and go bread with savory fillings like citrus chicken and chicken mole. Hand-made with fresh ingredients by Umami Kushi.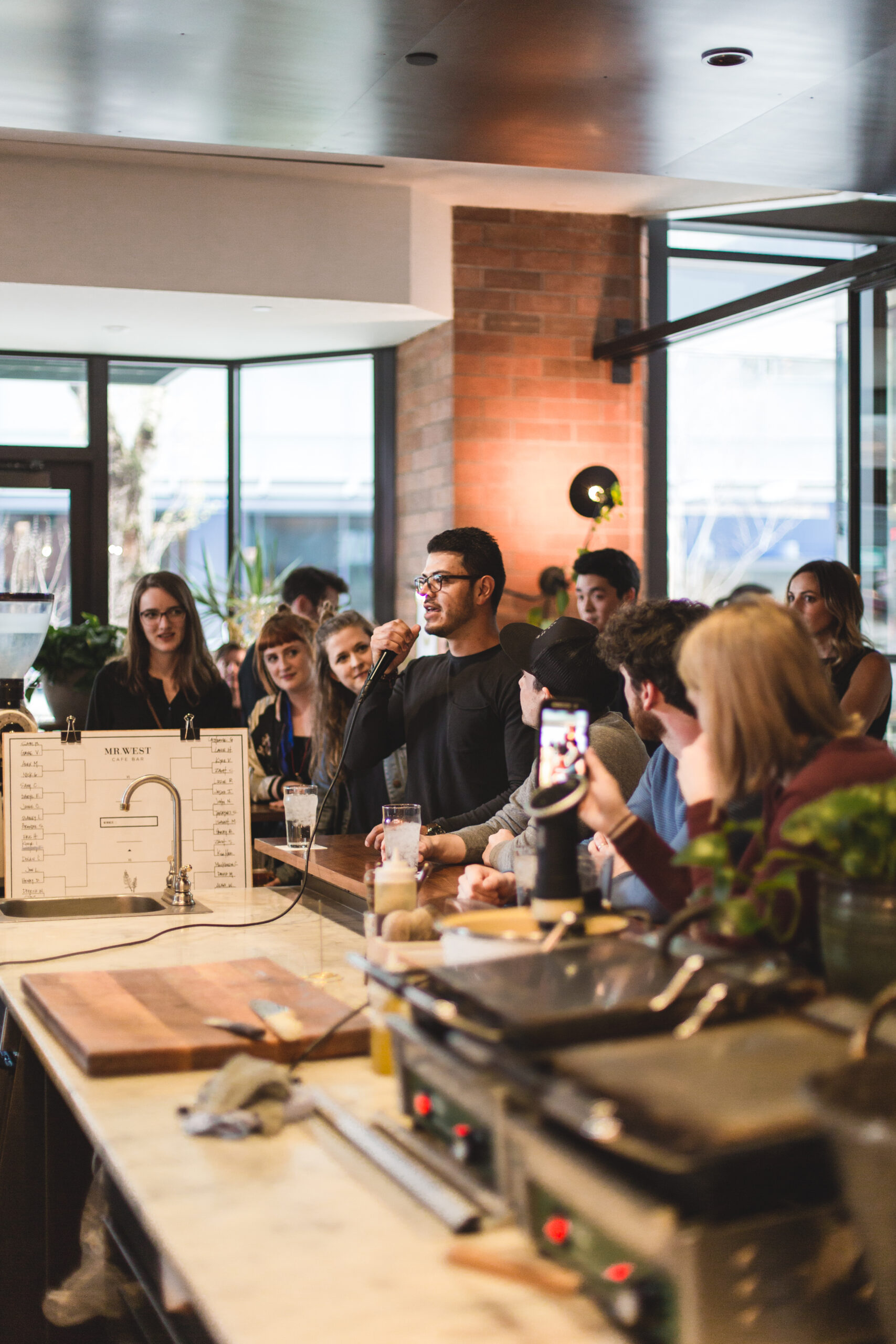 Events
Launch Party
Onda Origins will be launching their residence with a party to celebrate the people near and far who play a role in their coffee movement. Say hello to the Onda crew along with special guest Enrique Navarro – Onda's Costa Rican coffee growing partner. There will be live music, great food, drinks and a raffle with awesome prizes. This event is invite-only. If you haven't already, sign up here for our monthly Local's Newsletter to receive your invite.
Holiday Makers Market – Friday, December 13, 2–6 PM
Spread the holiday spirit by supporting 20+ local artists who will be selling unique gifts in every variety – from jewelry, home decor and fine art, to ceramics, clothing and skincare products. Grab yourself one of Onda's holiday specialty drinks and knock out your holiday shopping with gifts that are handmade in South Seattle. For details and a list of vendors who will be participating, head here.
Friday Coffee Tastings at 10 AM
We love to celebrate the breadth and diversity of specialty coffee in an environment that encourages education and community. Our weekly Friday Coffee Tasting at 10 AM is one way we do this. Come learn with us and experience an array of coffee provided by select Roasters from around the world. Always free and open to all!
Onda Origins will be hosting each Friday Coffee Tasting during their residence. They have invited several special guests to co-host, including some of the growers they partner with and even have a chocolate and coffee pairing lined up! Please note, we will NOT have a Friday Tasting on Friday, December 27.
Head to our Facebook events page for all the details!
Onda Origins aims to connect the people who grow coffee with the ones who ultimately consume it and we are honored to be a part of that process during their residence. Be sure to come check them out at the La Marzocco Cafe beginning Tuesday, December 3.