Seattle – just a week left to visit the La Marzocco Cafe with Linea Caffe as our Roaster in Residence! It has been an honor serving the coffees that the Linea team has meticulously sourced, roasted and placed onto their menu for our Seattle guests to enjoy. We are so grateful to the entire team at Linea for the time and effort put into crafting their residence, specifically Robyn Brems, Director of Operations and Michelle Giroux, Linea Caffe Manager. Special thanks goes to Linea Founder and long-time friend of La Marzocco, Andrew Barnett for personally being involved in every aspect of the residence, giving our Seattle guests the same impeccable coffee and service that is experienced in his own cafe. When in San Francisco, be sure to check it out!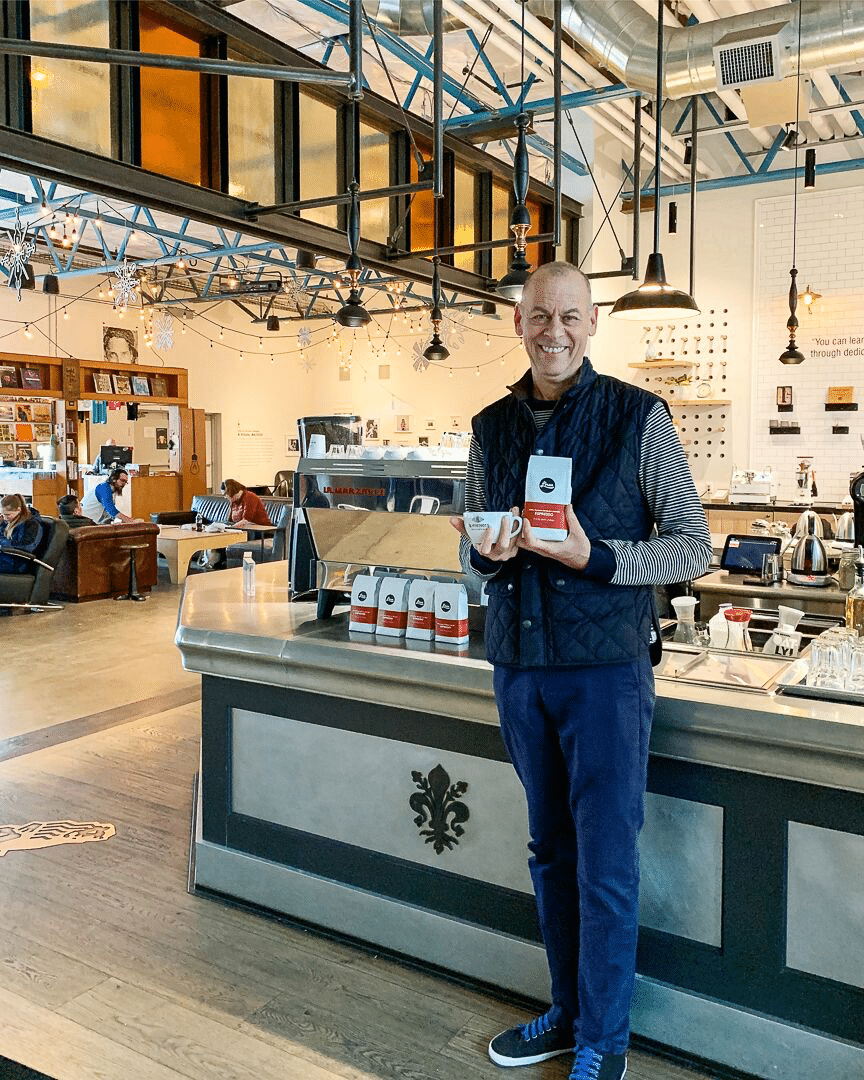 If you haven't been in this month, we definitely recommend coming by to try Linea's coffees – or take a bag with you to brew at home!
Linea Caffe's lineup of espresso-based drinks and single-origin coffees will be available at the La Marzocco Cafe through Monday, February 11.
On Tuesday, February 12 we'll welcome our next Roaster in Residence: Elixr Coffee Roasters coming to us from Philadelphia!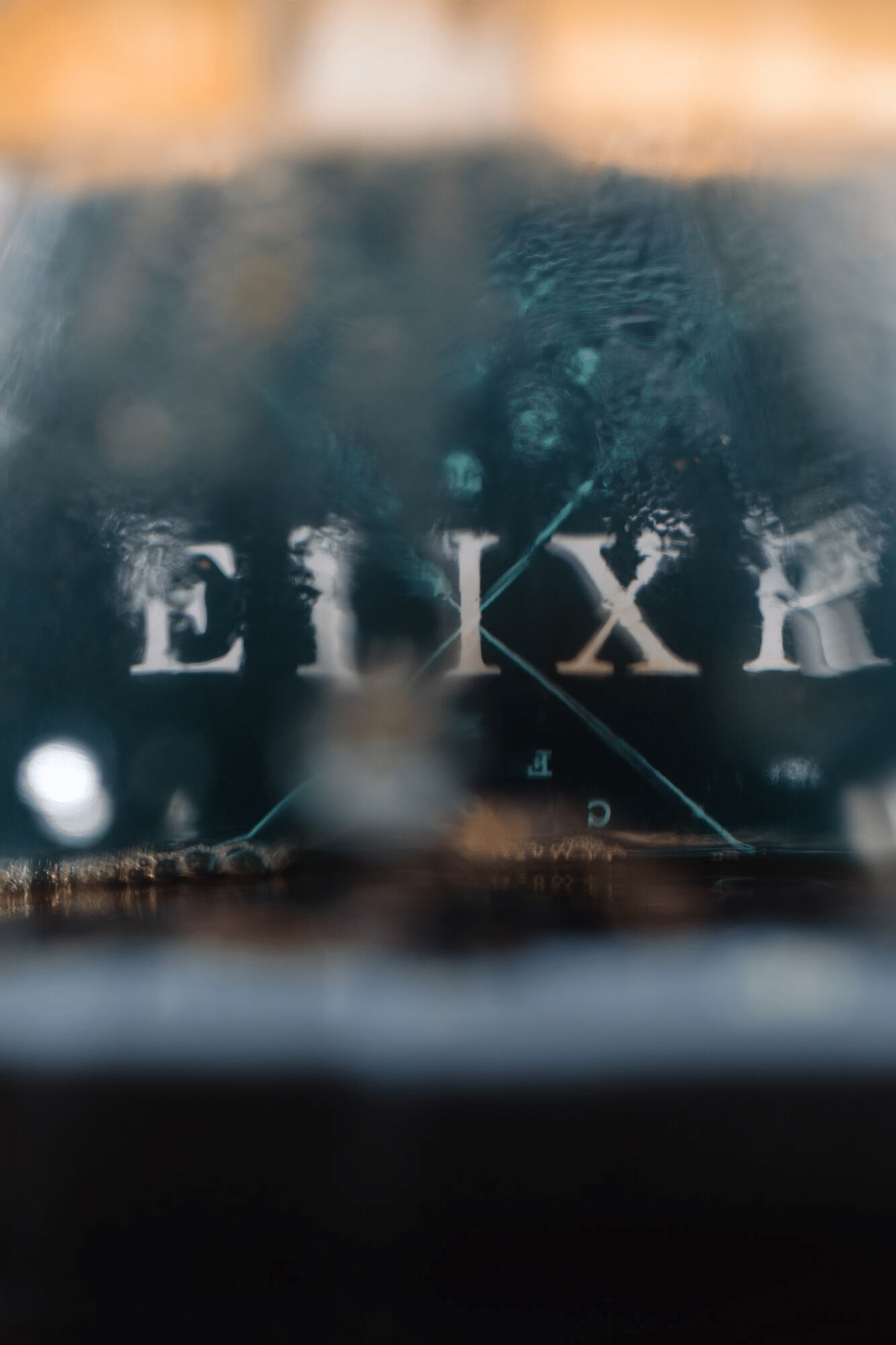 Founded in 2010, Elixr Coffee is continually engaged in perfecting the sourcing, roasting, preparation, and delivery of the most delicious coffees they can find. They specialize in lighter-roasted unique and exquisite coffees and are firm believers in the Direct Trade model – by building long lasting relationships with producers, both producer and roaster can invest in each other.
After spending time living in Sumatra, Indonesia where he was immersed in a lively coffee culture, Elixr Founder, Evan Inatome knew he wanted to bring amazing coffee and connections to Philadelphia. In addition to roasting and serving incredible coffee, Elixr has created a culture that strongly supports the creative community in Philadelphia, providing space that promotes an open and active dialogue between themselves, the artists and the community at large.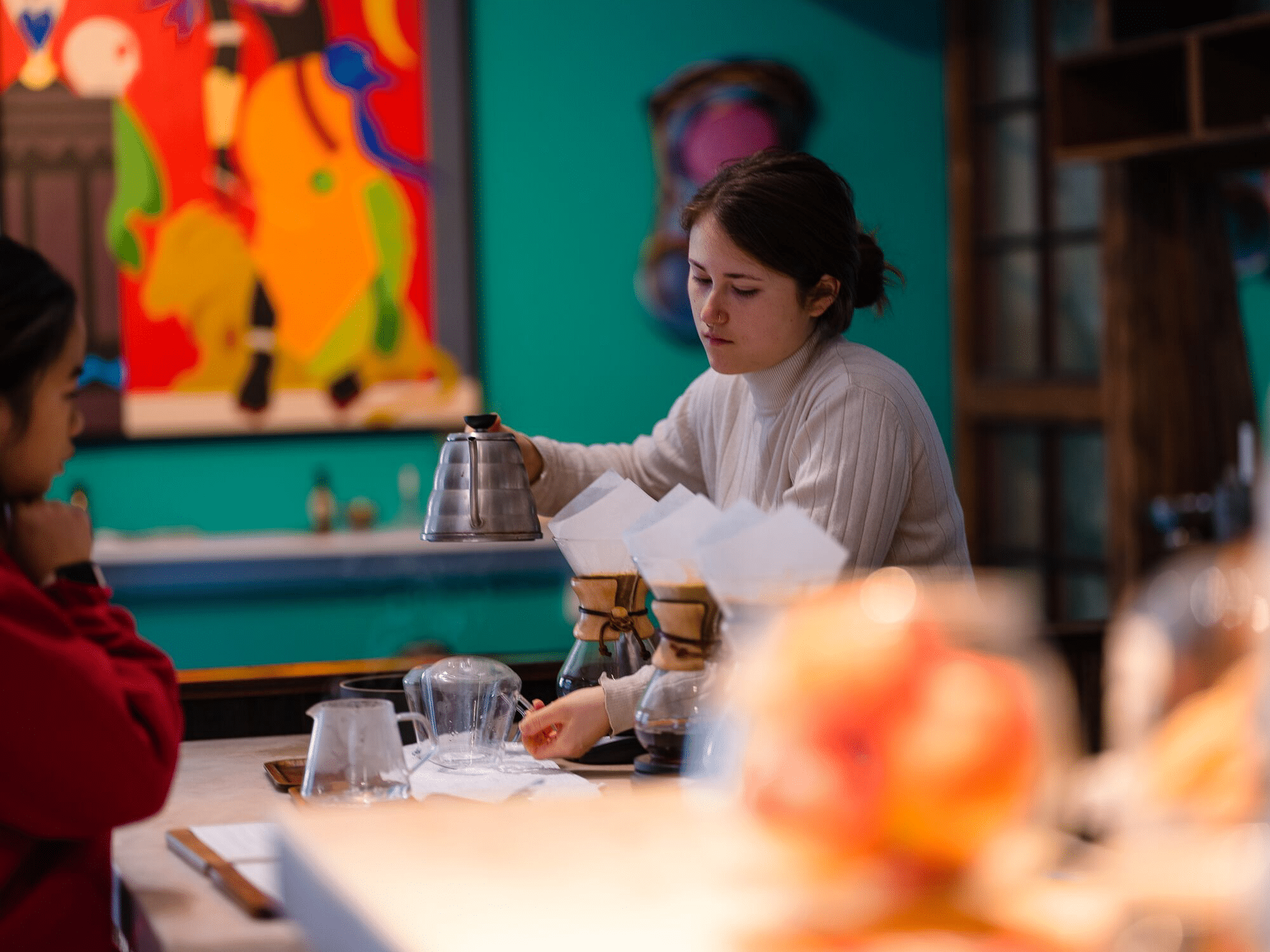 "One thing we believe really strongly in is supporting and promoting the creative community in Philadelphia. Our art program, founded by Ryan Strand Greenberg in 2012, showcases art installations and public events at our Center City location. The program has commissioned six art installations annually and has held over 50 public events to date." – Elixr Coffee
As part of their residency at the La Marzocco Cafe, Elixr will be showcasing six fabric-based works by Philadelphia artist Gerri Spilka. The artwork will be unveiled during Elixr's launch party on February 13 – where guests will have the opportunity to meet the artist and the crew from Elixr. This event is invite-only. To receive an invite, be sure to sign up for our Local's Newsletter.  
From Elixr: "We are honored to have the opportunity to share ourselves with folks in Seattle who may never make it to one of our Philadelphia cafes. From our special lots such as El Injerto, Guatemala to Las Brumas, El Salvador and our unique art installation, we feel that people will have a unique ability to feel what Elixr Coffee is truly about. Our main goal is to bring a bit of what we feel makes us and Philly special to everyone that comes to the La Marzocco Cafe."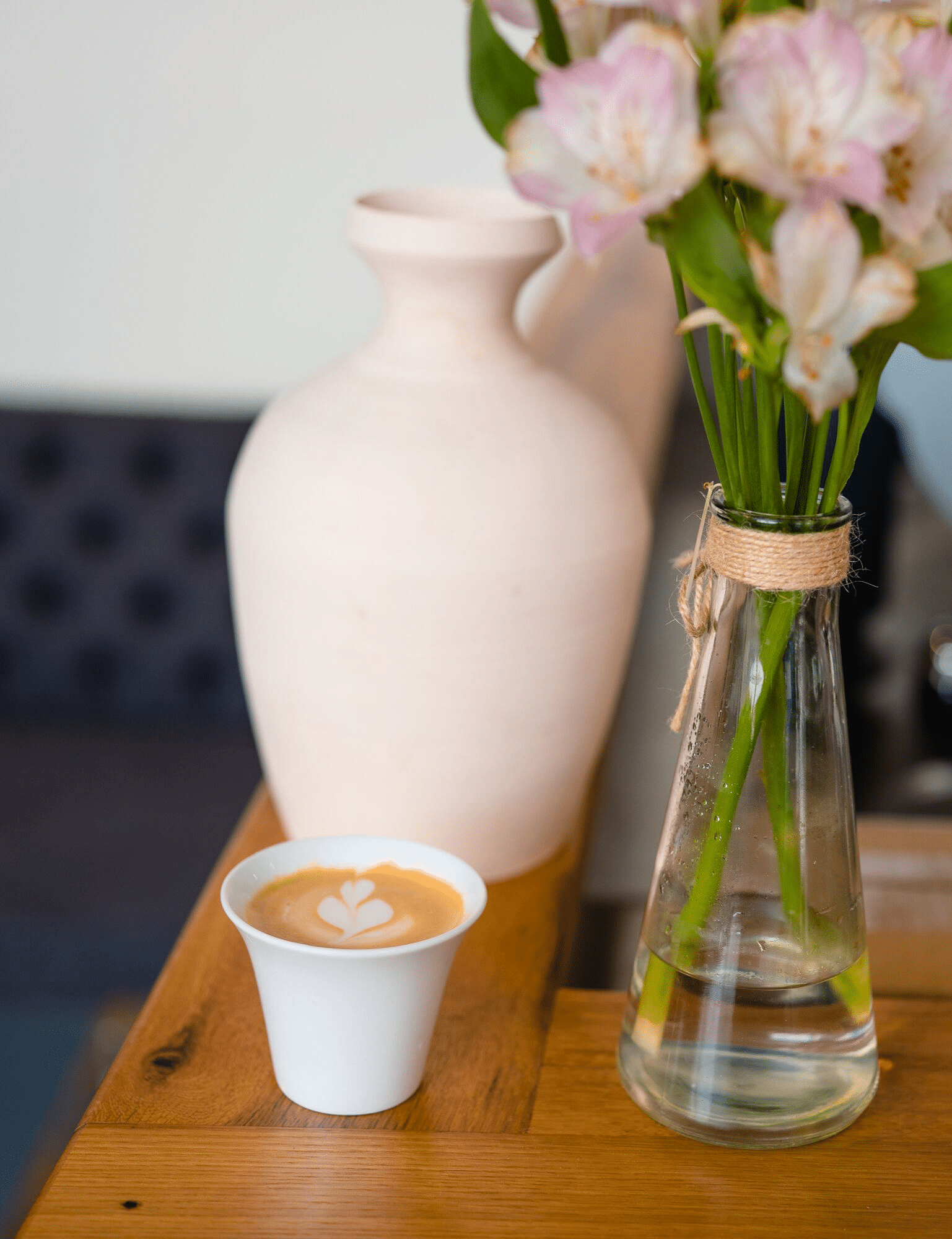 Menu Highlights
Espresso
Sip on Elixr's signature espresso, Beekeeper, which features a round, caramel sweetness that is smooth, nuanced, and incredibly approachable, or their seasonal blend, Lunar Lander, with notes of melon, pink berry and semi sweet chocolate. Each one can be enjoyed alone, or with your choice of steamed milk.
Hand Poured Coffee
Elixr has chosen four single-origin coffees for their menu including staff favorite – Juan Vergara from Ecuador – a coffee that boasts notes of jasmine, starfruit and fruit punch. Also on the menu – their El Injerto from Guatemala which has been a Cup of Excellence winning lot seven times over!
Kopi Sanger
The traditional coffee drink Evan Inatome enjoyed with friends while living in Sumatra – made with a shot of Beekeeper espresso and sweetened condensed milk.
Anise Pistachio Mocha
House-made anise simple syrup and chocolate sauce swirled into a shot of espresso, steamed milk and topped with roasted pistachio shavings.
To see our current menu head here. Elixr's full menu will be posted there on their launch day, Tuesday, February 12.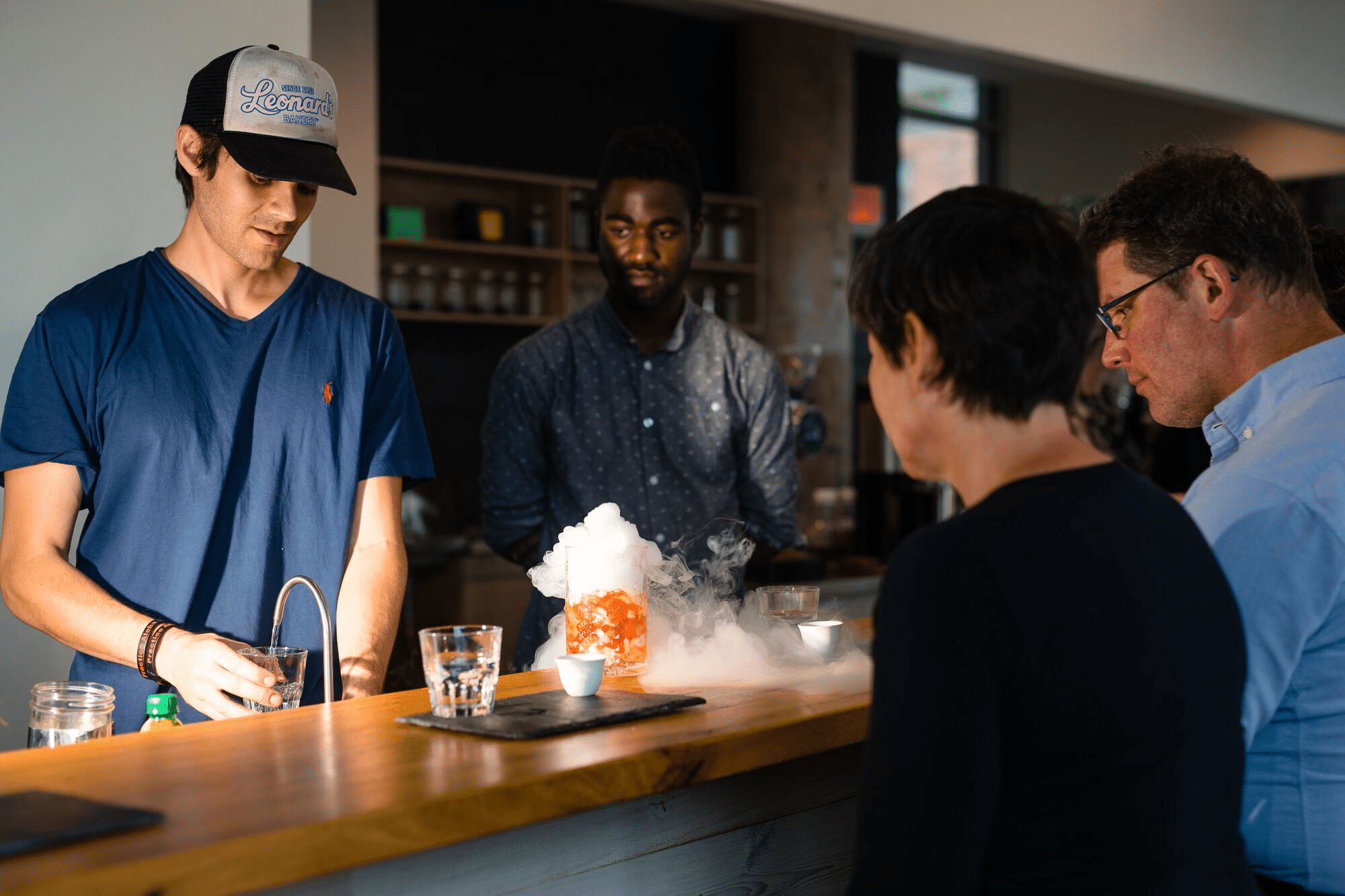 Events during Elixr Coffee's Residence
Friday Coffee Tastings at 10 AM – a team member from Elixr will be in Seattle every weekend during their Residence and will host our weekly tastings. Coffees and themes will vary. Check our Facebook page weekly for updates.
Omakase Service every Friday, Saturday and Sunday during Elixr's Residence – Omakase is an intimate 6-course coffee tasting where guests will have the opportunity to try off the menu, competition and exotic coffees – all chosen by Elixr baristas. Common in Japanese cuisine, Omakase literally translates "I'll leave it up to you." $20 per guest.
Head to our Facebook page for more information on these events and to purchase tickets for the Omakase Service!