Once again, La Marzocco is bringing the True Artisan Cafe Experience to our booth at the Specialty Coffee Association of America's annual Expo. For those who have not experienced it before, the True Artisan Cafe is a coming together of some of the best coffee roasters in the world, with the intention of celebrating all things La Marzocco and sharing some amazing coffee together.
This year, the True Artisan Cafe will feature 3 different bars, and will rotate between 33 coffee companies from 17 states and seven countries. We're incredibly excited for you to come by our booth and share a coffee with us throughout the weekend. La Marzocco is booth number 3031.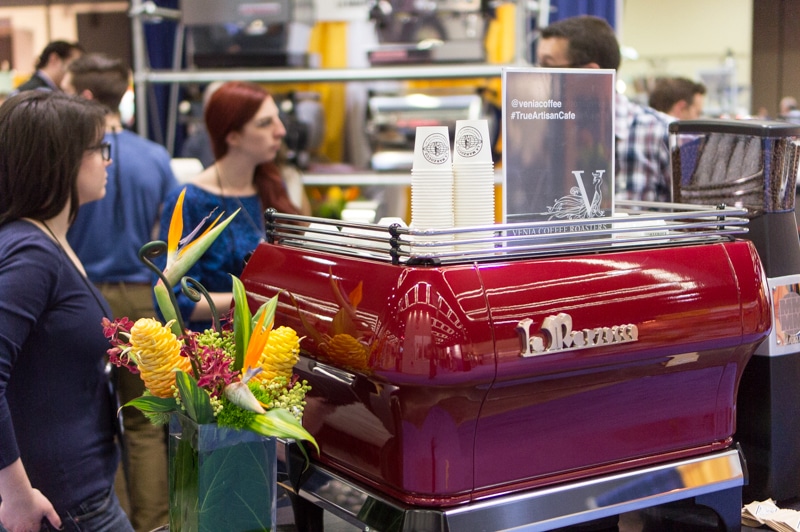 Friday, April 10.
11:00-12:30PM
12:40-2:10PM
LAMILL
02:20-3:50PM
Flight Coffee (New Zealand)
04:00-5:30PM
Saturday, April 11.
11:00-12:30PM
12:40-2:10PM
St. Ali (Australia)
02:20-3:50PM
Allpress (Australia)
04:00-5:30PM
Sunday, April 12.
11:00-12:30PM
12:40-2:10PM
Anthracite Coffee (Korea)
BUNA (Mexico)
Label Coffee Roasters (Korea)
02:20-3:50PM
In addition to the La Marzocco True Artisan Cafe, La Marzocco Home is preparing their own experience to share. This will be located in the Skybridge area, between the Expo show floor and the World Barista Championship Arena.
Stay tuned for details about the La Marzocco Home Experience.