While this holiday may be different from years past, there is still plenty of opportunity to bring coziness and warmth to your home this season. For us, sitting at home with a warm beverage, nice music and a fun craft is a pretty perfect way to spend a winter evening. We've put together a few ideas for you to get comfy, we hope you enjoy them!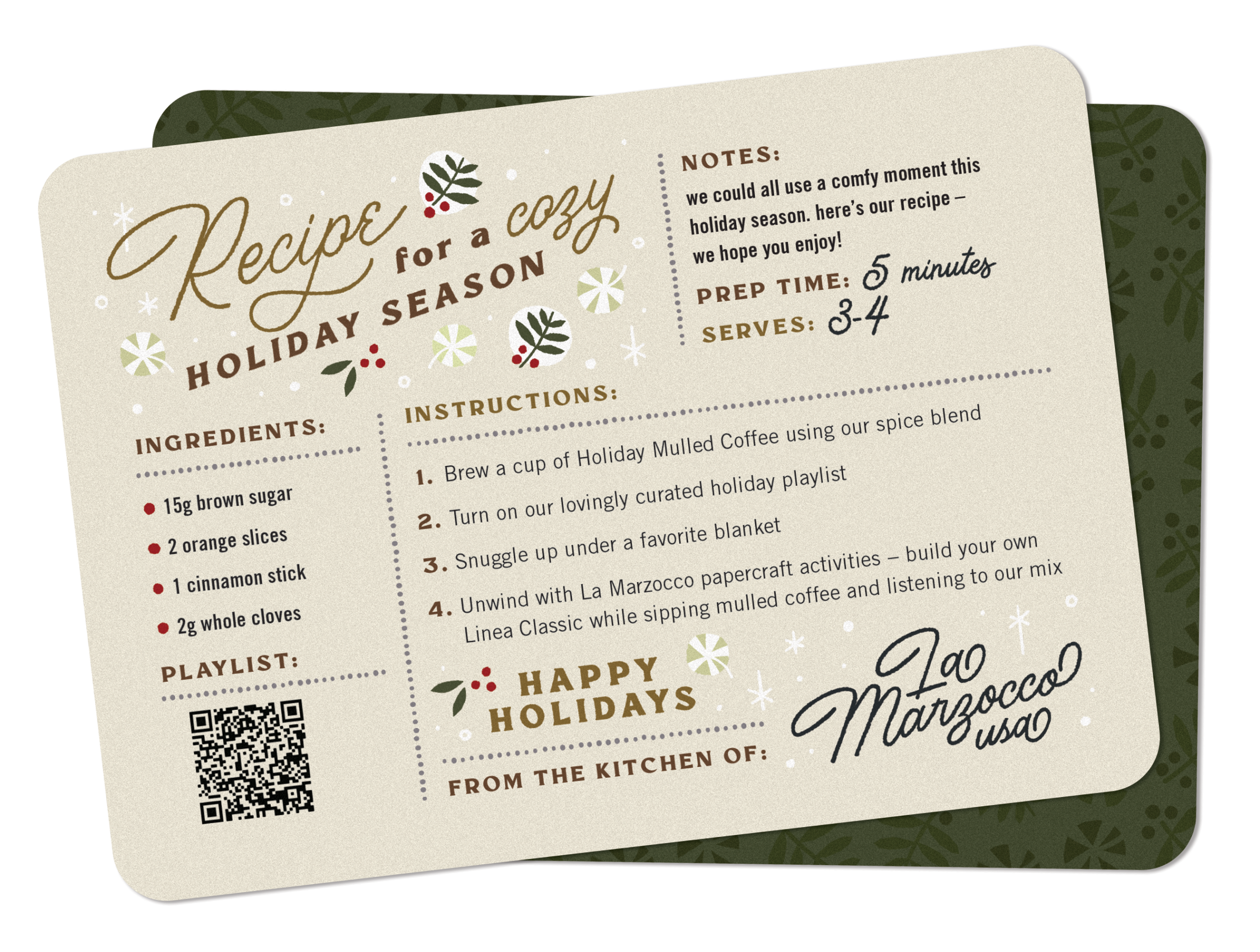 Holiday Mulled Coffee 
servings: 3-4 | serving size: 8 oz
Spice mix:
• 15g Brown Sugar
• 2 Orange Slices
• 1 Cinnamon Stick
• 2g Whole Cloves
Add spice mix to large French Press or similar vessel with 60g ground coffee. Brew with 1000ml hot water for 4-5 minutes. Stir to incorporate spices, pour into the vessels of your choice and add steamed cream if desired.
Festive Spotify Playlist 
Next step? Music. Our team has lovingly curated this list of our favorite holiday songs. We hope you love them, too! Spotify account not required.
Click here to access the Spotify Playlist
Linea Classic Papercraft 
And the crowning touch: a mini Linea Classic of your very own. This version might not brew coffee or contain a working PID controller, but it sure does look cute. All you need are scissors and scotch tape to build a Classic worthy of your mantlepiece. You could even get creative with pens or colored pencils if you are going for a custom look! Share your creation on instagram with #PaperLinea.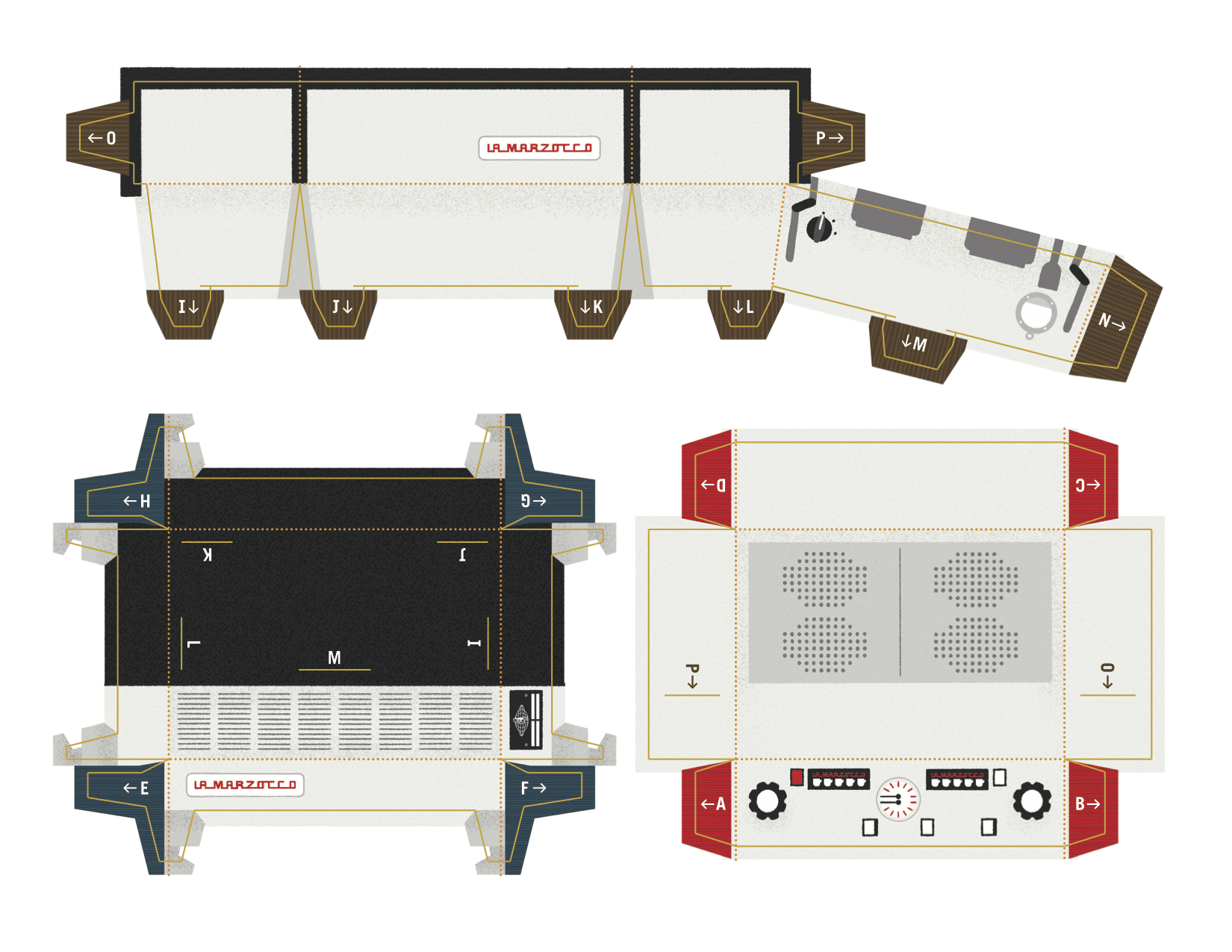 Click here to download the Linea Classic Papercraft Kit
Happy holidays from all of us at La Marzocco USA!