A week ago we welcomed Counter Culture Coffee, headquartered in Durham, NC to the La Marzocco Cafe with a launch party inspired by their home state. La Marzocco and Counter Culture have been long-time partners and we couldn't be happier to host them in our space. The beautiful blue 2-Group La Marzocco Linea PB that we'll be using at the cafe this month will eventually find a permanent home when Counter Culture opens their Seattle Training Center later this year. Counter Culture has an exciting month planned, read on for the highlights: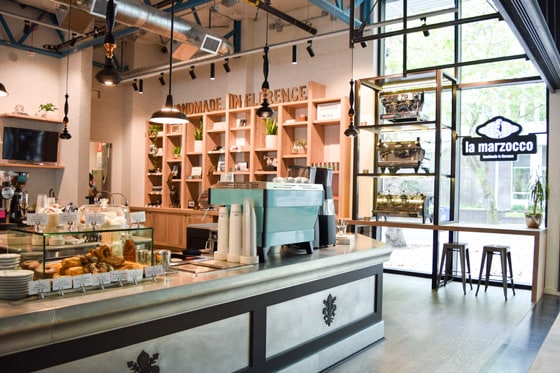 In addition to their incredible lineup of coffees, Counter Culture's menu includes Rishi Teas, affogatos made with Salt and Straw ice cream, and three North Carolina inspired pastries from The London Plane: Toasted Pecan and Bourbon Shortbread, Pimento Cheese Pies and Buttermilk Cornbread with a kick of cayenne and pepper.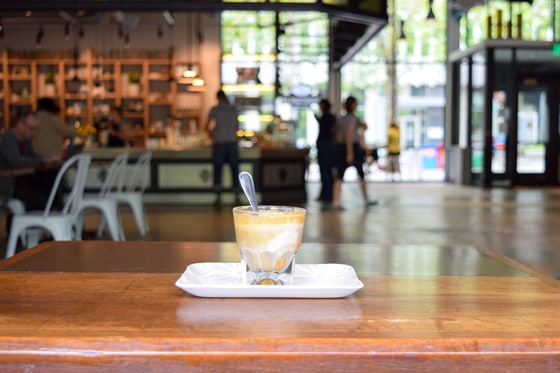 Counter Culture's Conception Huista is a coffee that comes from the high mountains of Western Guatemala and is one of the most highly-anticipated coffees from Central America that they offer. The coffee has notes of fruit and nougat that finishes with a syrupy mouthfeel and is served mainly as espresso or with milk drinks, but is also great as a made-to-order drip. "The Warm Up" which is a trio of sparkling water, espresso, and a cappuccino, is a perfect way to sample this coffee.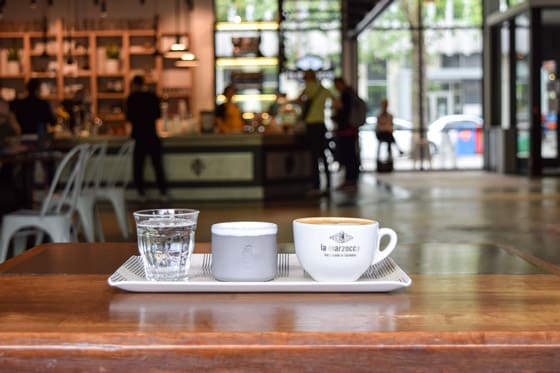 Idido is the main coffee on Counter Culture's menu for drip and iced drinks. Counter Culture has been purchasing this coffee from the Idido Cooperative, located near the town of Yirgacheffe, Ethiopia, and has been working with farmers there to prepare special selections for a decade. This coffee happens to be a fan favorite, and sports its own Instagram following! Try it as drip, or in Counter Culture's flash-brewed iced coffee.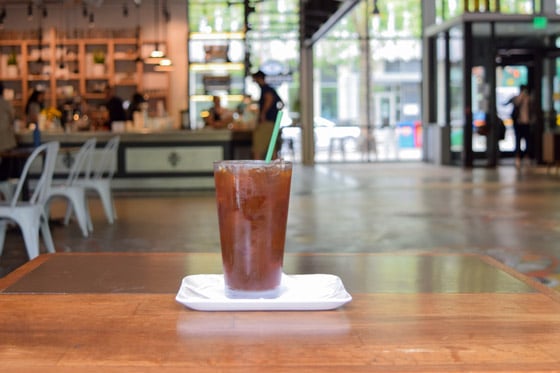 Taza Chocolate is a company based in Somerville, MA that produces unrefined, stone-ground chocolate and is the partner of choice for Counter Culture's mocha. Staff at the La Marzocco Cafe will be making a chocolate syrup in-house using this distinct and bittersweet chocolate.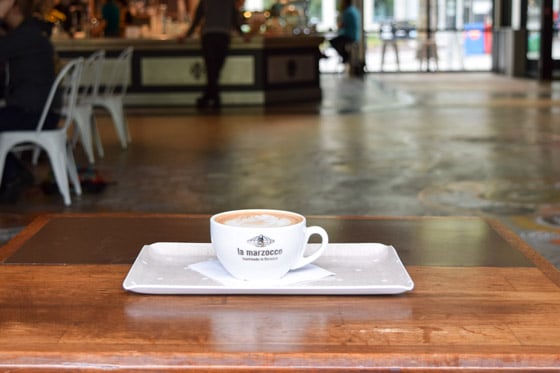 During their Residence, Counter Culture will have a special menu called "Champs Corner." The featured drink each week will be inspired by the winner of one of six international coffee competitions – each with ties to, or employees of Counter Culture. For the first week of their Residence, Seattle's own Laila Ghambari of Cherry Street Coffee, and USBC 2014 Champ was here to serve up her winning signature drink "The Cherry on Top."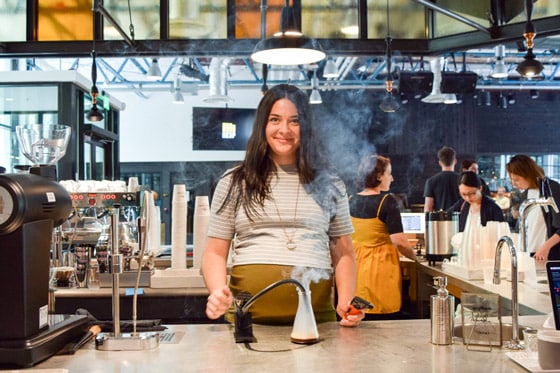 Counter Culture's award-winning team members take over from Laila. Next up we have Erin McCarthy, 2013 World Brewers Cup Champ serving his Finca El Puente or Finca Nuguo Flights. Then, guests will get to sample "The Champagne of Coffee," USBC 2013 Champ Katie Carguilo's signature drink. Finally, the current USBC Champ, Lem Butler will be here serving his Southernplayalysticcadillac Coffee! This is an exceptional opportunity to taste coffees grown and prepared by some of the world's best. These drinks will be prepared slowly on our back bar and are meant to be a very special coffee experience. If you see a trophy on the front counter, the beverage will prepared by that week's Champ! All proceeds from the Champs Corner drinks will benefit KEXP.
We can't wait to see you this month at the La Marzocco Cafe! For more specific information about each Champ's drink and to see Counter Culture's full menu please follow this link.