It has been a joy having Equator Coffees & Teas as our Roaster in Residence at the La Marzocco Cafe over the past month! Through their events, tastings and networking opportunities, they offered not only an enticing coffee menu, but opportunities for our community to connect and mingle as well. Creating genuine community in each neighborhood they place a cafe is a strong focus for Equator as a company – and we truly appreciate their effort in treating their residence here in Seattle the same.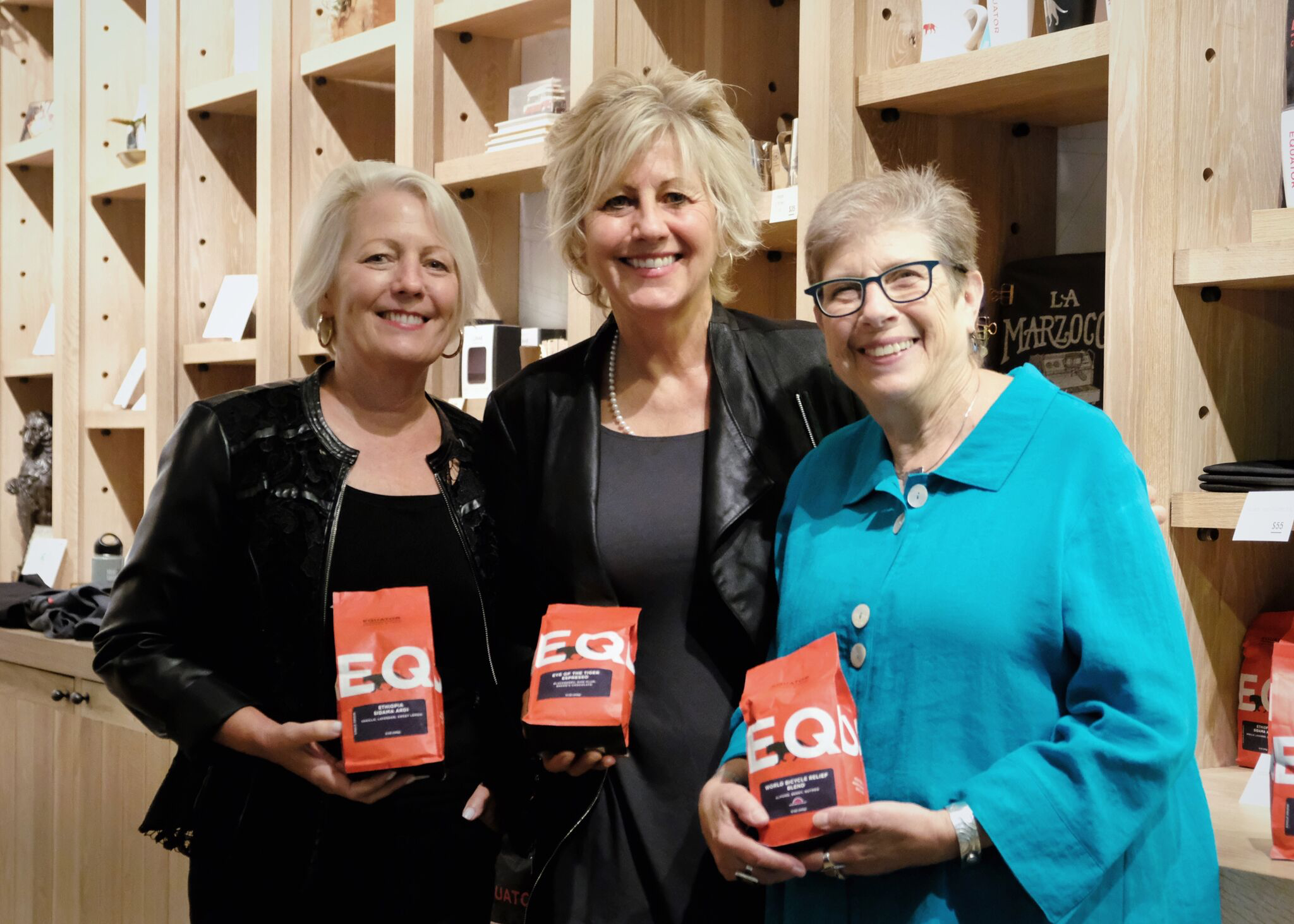 One final public event with Equator is happening Tuesday, September 18 from 7 – 9 pm at the La Marzocco Cafe – an evening open to all, where the roles of several women currently working in the coffee industry will be discussed and explored.
We want to thank Equator's Founders, Helen Russell and Brooke McDonnell and VP of Operations Maureen McHugh, along with the many passionate people at Equator Coffees & Teas for the incredible work they do each day. Our gratitude goes to all from their team who had a part in this residence, from roasting the coffee to planning events and traveling to Seattle to host them. Special thanks goes to Tovara Salley who worked so hard with our team to put all the pieces together and make it happen! We appreciate you all.
If you haven't made it in yet to try Equator Coffee's menu, be sure to do so by Monday, September 24.
Next up, we are so excited to be bringing The Coffee Collective from Copenhagen, Denmark to Seattle as our next Roaster in Residence! We will be serving their menu starting Tuesday, September 25 through Monday, October 29.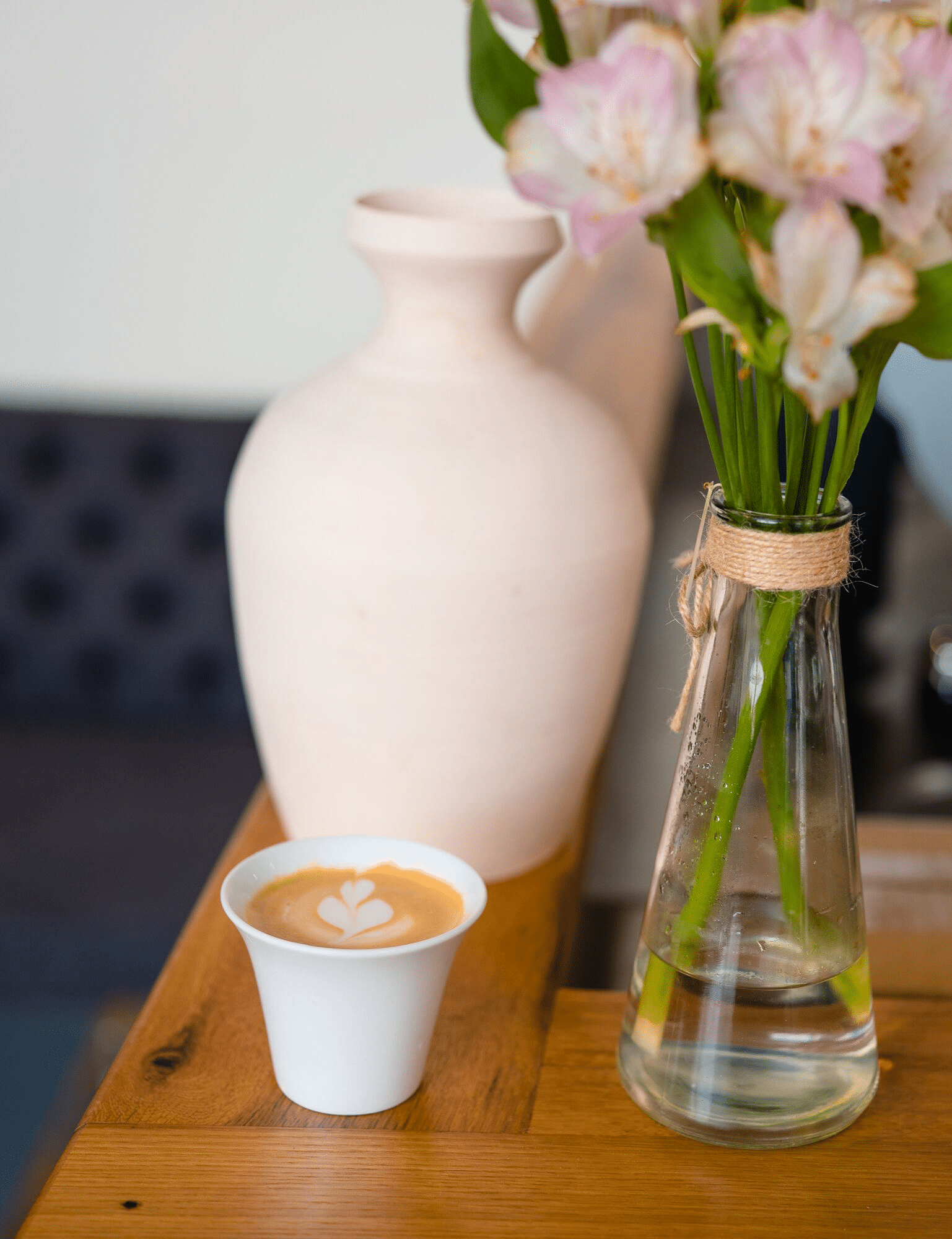 The Coffee Collective is just that, a coffee company owned and led (collectively) by Peter Dupont, Klaus Thomsen and Casper Rasmussen. All three began their careers as baristas and, collectively, have over 50 years experience working in the coffee industry. In 2006, Thomsen won the World Barista Champion and has twice become the Danish Barista Champion. Rasmussen became the World Cup Tasting Champion and the European Champion with the Danish Barista Team, both in 2008.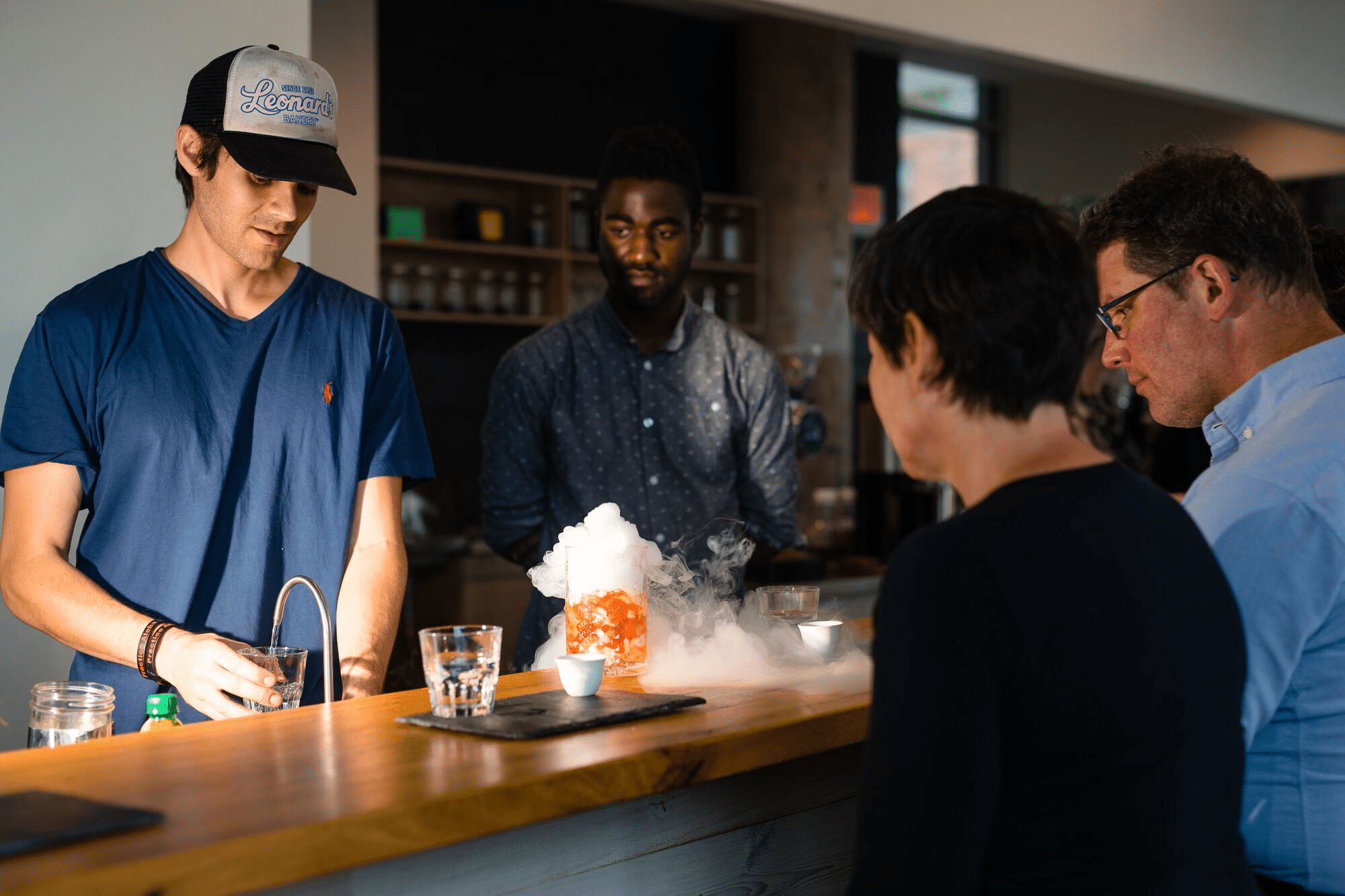 The Coffee Collective has continuously been a leader and innovator in the specialty coffee scene. When the group launched their company in 2007, it was with a dream that still drives them today, "to explore and unfold exceptional coffee experiences in a manner that gives better living conditions to coffee farmers across the globe." One way The Coffee Collective is leading the charge in this effort is through their Direct Trade model which guarantees that:
The consumer knows that the producer is paid at least 25% more than the Fair Trade price (they even list the exact percentage for each coffee on their website.)

That The Coffee Collective visits that producer every single year.  
Read more about their efforts here, and view their 2018 – and first published – Sustainability Report here.
Menu Highlights
The Coffee Collective is thrilled to be able to showcase their Scandinavian take on coffee and will be bringing their full range of lightly roasted filter coffees as well as a variety of espresso for their residence here in Seattle.
Guests will have the choice of four different filter coffees daily – including both a washed and a natural processed coffee from the same farm, Halo Beriti in the famous Yirgacheffe region of Ethiopia. This coffee as a washed process has a light, delicate acidity and aromas of peach, rose hip and lilac. As a natural process, it is sweet and creamy with medium acidity and aromas of peach, bergamot, strawberry and pineapple.
For espresso, choose Espresso 1 – an intensely aromatic espresso blend with floral top notes, juicy acidity and a fruity aftertaste of black currant and citrus or, Espresso 2 – a sweet and balanced espresso with a creamy body and aftertaste of tropical fruits, nougat and chocolate.
The Coffee Collective's menu will also offer a selection of caffeine-free beverages that will include herbal teas, hot chocolate, local organic apple juice, hawthorne rose kombucha, and and carrot, orange and coriander soda!
Complement any of these delightful drinks with one of The Coffee Collective's favorite baked goods. They have collaborated with the London Plane to recreate two classic Danish pastries: Kanel Snurre (Cinnamon Scrolls) and Hindbærsnitter (Raspberry Bars).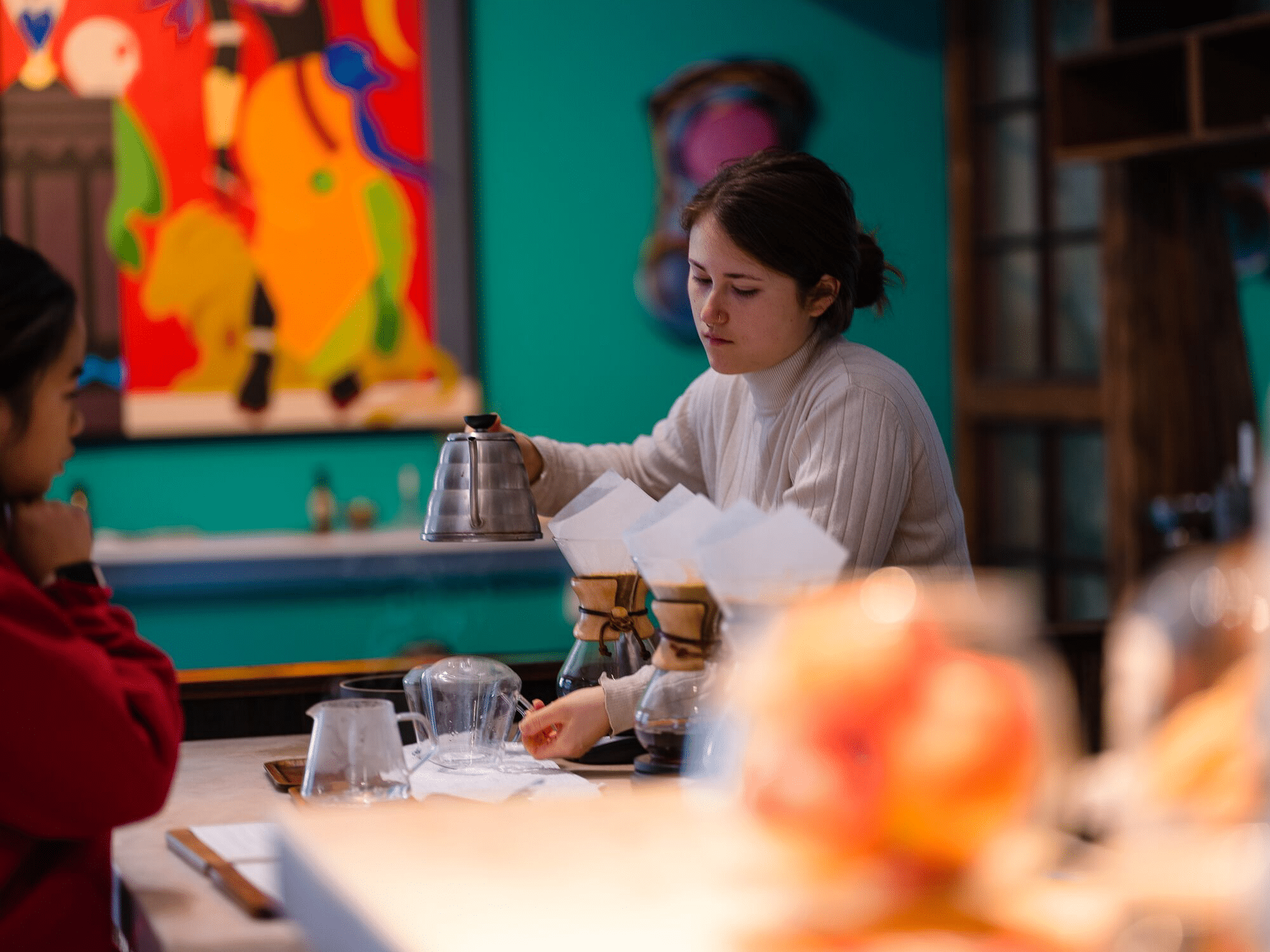 Meet Klaus Thomsen and Callum Hare from The Coffee Collective
Klaus Thomsen, Co-founder of The Coffee Collective and Callum Hare, Wholesale Manager, will be here in Seattle for the first week of their residence and have three events planned for our Seattle community during their time here.
First up on Wednesday, September 26, don't miss The Coffee Collective's Launch Reception: An Afternoon of Hygge – a quintessential Danish concept meaning cozy, warm and inviting. Enjoy great coffee, tasty food and good people in a warm and inviting environment. Guests are invited to come and go between 2 and 6 pm to sample freshly brewed coffee from The Coffee Collective alongside Smørrebrød (Danish-style open-faced sandwiches) and custom Danish pastries. At 4:00 pm give a warm welcome to Klaus Thomsen as he gives an introduction to The Coffee Collective, along with a brief history of the company and its values, exemplified by their sourcing practices in the Kenyan coffee market. Klaus will end the talk with a public coffee cupping.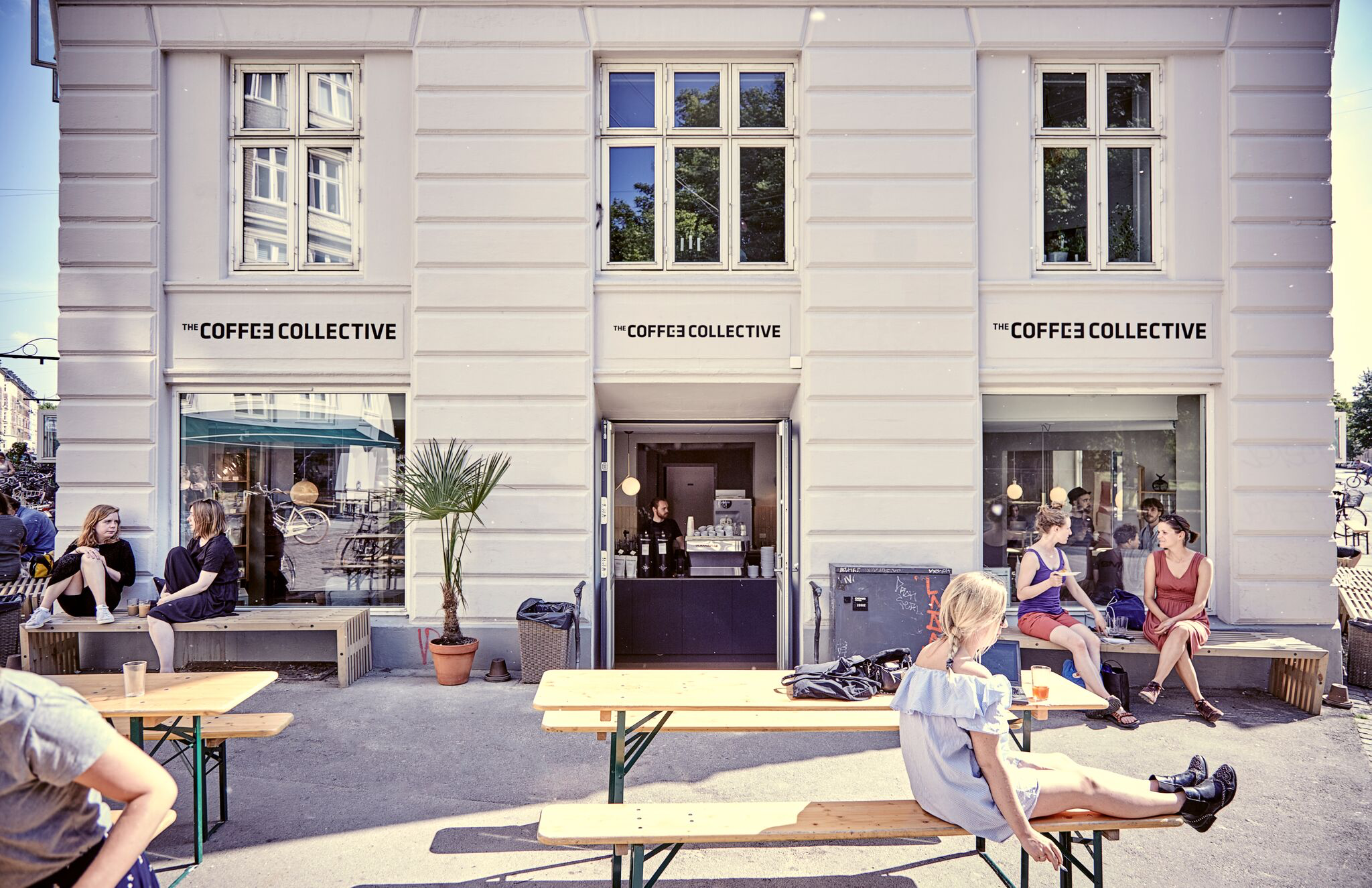 On Thursday, September 27, sign up to attend the Nordic Black Brew Filter Class with Klaus Thomsen. 10 guests will have the opportunity to take a class with Klaus Thomsen, learning about lighter roast profiles in coffee and how to brew filter and Aeropress to the Coffee Collective's recipes. The cost is $25 per person and each guest will go home with their own bag of The Coffee Collective's Kieni coffee from Kenya. To register for this class, head here.
Finally, on September 28, Klaus and Callum will host our Friday Coffee Tasting at 10 AM. Guests will be able to join in on a public cupping of a selection of coffees from The Coffee Collective's menu.
Head here for more information on these upcoming events, and to let us know you're coming!