The past two weeks have been a whirlwind of good coffee and inspiring education as we have hosted Atlas Coffee Importers at the La Marzocco Cafe. With just a week left in their residence, Atlas will introduce their third and final coffee menu on Tuesday, February 27, which explores coffees from the African Great Lakes Region. On Wednesday, February 28 at 3 pm come listen to a trip report that will focus on gender equality and coffee cooperatives in this region. A selection of coffees will be served including Congo Muungano, Burundi Shamba, and Rwanda Abakundakawa Hingakawa.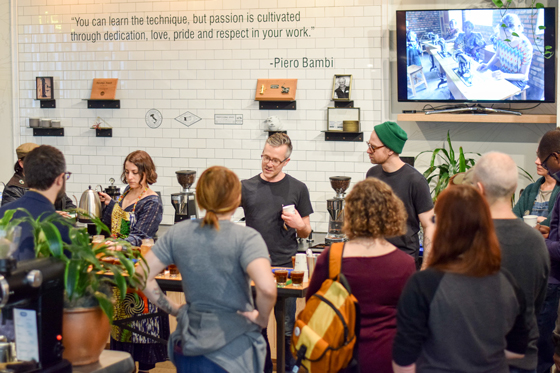 Then on Friday, March 2 at 10 am Atlas's final event will feature some of their key producer partnerships in a coffee tasting and discussion on what it takes to communicate across time zones and cultural distances. Come taste and compare sample roasts received by Atlas to the roasts of Atlas customers, including Counter Culture, Coava, and Equator.
We are so humbled by the enthusiasm and hard work that Atlas poured into their residence. With just over one month to plan, they rolled out an impressive line-up of events, menus and signage that cohesively tells how Importers can bridge the gap between producers and consumers of coffee. Their passion for what they do as Importers is extremely evident and we are so appreciative to the entire Atlas team for all the work that went into their residence, and for the work they do each day. Special thanks goes to Atlas Founder Craig Holt and COO Jennifer Roberts for creating the opportunity, Chelsey Walker-Watson who's hours of work and attention to detail made this residence run so smoothly, Drew Billups for taking on the role of Roaster and to each Atlas team member who helped with events, set up and take down. We are so grateful!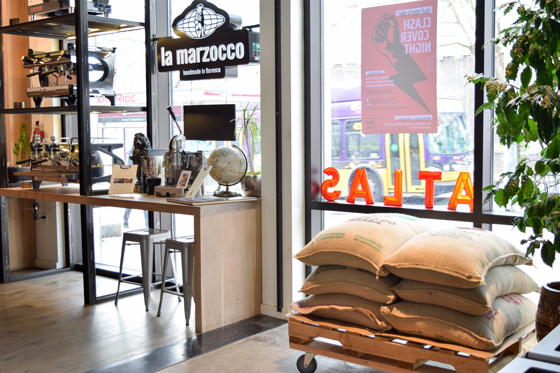 If you haven't yet, stop by to taste Atlas's coffees or attend a class – their menu will be served through March 5.
Next up, we'd like to welcome Onyx Coffee Lab out of Northwest Arkansas as our Roaster in Residence for the month of March!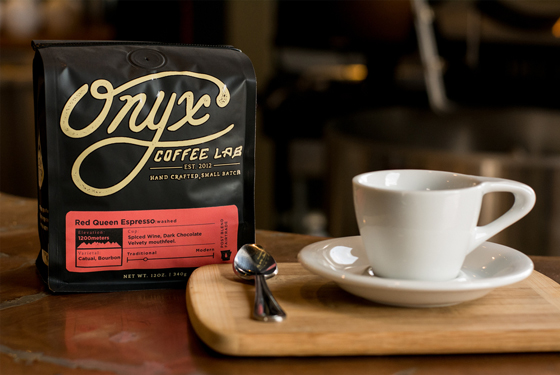 Onyx Coffee Lab was born back in 2012 to husband and wife team, Jon and Andrea Allen. Onyx is a roaster and retailer with a simple mission – to source the best green coffees in the world, roast them to their fullest potential, and serve them prepared with love and humility. Jon and Andrea continue to oversee the quality and scope of every aspect of their business – from green buying to roasting to customer service – but they cultivate an environment where their staff can grow, learn and contribute.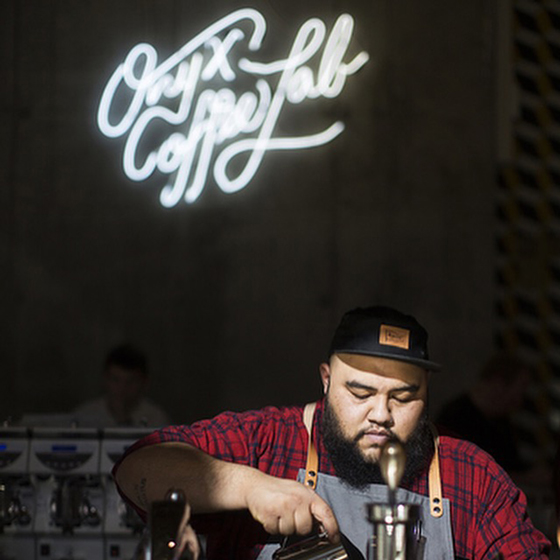 "We love new things and are constantly pushing our sourcing, roasting, drink-making and service to meet customers where they are while reaching beyond what we think is possible. We never settle for good enough, and it's evident in every cup. Seattle is America's original coffee audience, and to have an opportunity to share our point of view on coffee and service to such a community is a dream."  – Onyx Coffee Lab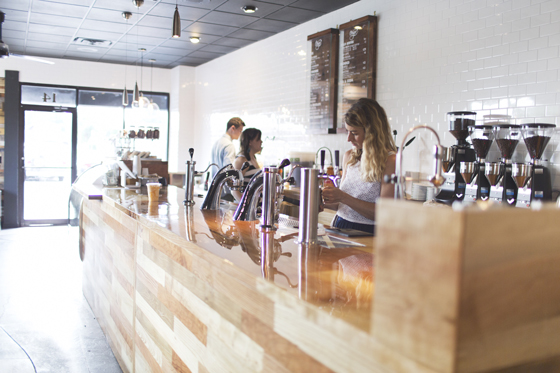 Onyx's menu will feature two coffee blends – Southern Weather, to be brewed via batch brew and Geometry as espresso. In addition, four single origin coffees will be offered, rotating weekly so guests will have the opportunity to try each coffee as both espresso and pour over. Onyx gets creative on their menu with drinks such as the Sprochata – espresso, horchata syrup, cinnamon and oat milk, and the Black Salt Mocha – Ecuadorian chocolate, black salt, espresso, and milk. As a sweet bonus, most drinks on the menu will be garnished with a small treat ranging from sugar cookies, to chocolate, to dehydrated orange slices.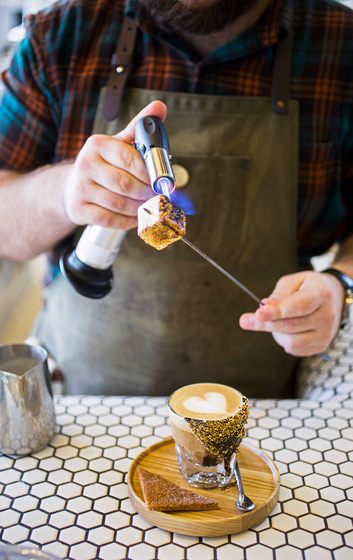 To launch their residence, Onyx is hosting a latte art throwdown with a stacked line-up of sponsors, and a Southern-style crawfish boil. This is an invite-only event. To receive an invite, guests must be signed up for the La Marzocco Cafe Locals Newsletter. Latte art throwdown rules and information can be found here.
Be sure to follow along with us on Facebook and Instagram as we update all events and menu changes during Onyx's residence.
We will begin serving Onyx Coffee on Tuesday, March 6.