For the past month, we've delighted in the seasonally inspired menu created by Quills Coffee at the La Marzocco Cafe. Their residence launched with an incredibly fun campfire themed latte art competition, setting the stage for a cozy month ahead. With just a week left in their residence, we'd like to pass along our gratitude to the entire team at Quills. We thank you for working so hard to share a taste of what you do in Kentucky, with Seattle. We have thoroughly enjoyed serving and drinking your coffee!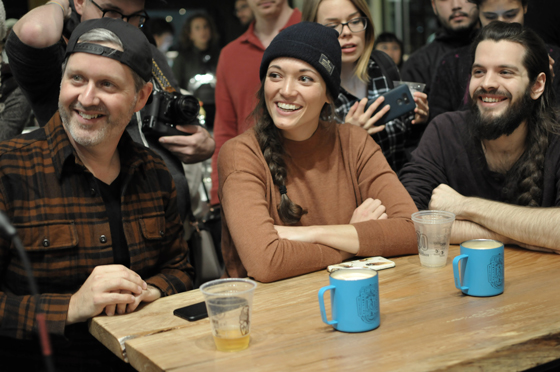 In this final week of their residence, Quills has three events planned:
Willett Distillery Whiskey Tasting
Whiskey lovers, this if for you! Quills has invited fellow Kentucky business owner Drew Kulsveen of Willett Distillery to host a whiskey tasting at the Cafe on Thursday, November 30. Included in the tasting will be their newly released – and already sold out – 16 Year Willett Family Reserve Bourbon, and their 5 Year Willett Family Estate Rye! All ticket proceeds will benefit the Ronald McDonald House Charities of Western Washington & Alaska and can be purchased here.
The following morning, Friday, December 1, Willett owners Britt and Drew will be at the Cafe for a casual Meet & Greet from 9 AM to 10 AM. A perfect time to order Quills' Salted Caramel Bourbon Latte – flavored with Willett bourbon!
Immediately after the Meet & Greet, Lee Sill, Director of Wholesale at Quills Coffee will host our weekly Friday Coffee Tasting at 10 AM. Lee will be cupping a selection of Quills' Single Origin coffees and guests are invited to join in!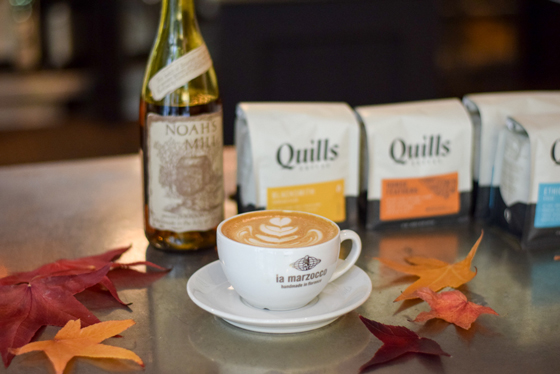 As we head into December, we are pleased to welcome our final Roaster in Residence of 2017 – Caffè Umbria!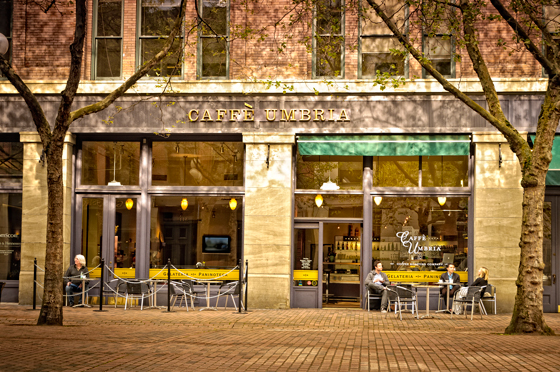 Caffè Umbria is a Seattle-based specialty coffee roaster, wholesaler and retailer who – like La Marzocco – has roots in both Italy and Seattle. We value our long standing relationship based on the shared vision of balancing Italian tradition with innovation and technology. Caffè Umbria's Master Roaster Emanuele Bizzarri is the third generation in a family of roasters hailing from the Umbrian city of Perugia and whose father brought true Italian espresso to Seattle's Pioneer Square in the 1980's. Caffè Umbria pays homage to the great Italian blending and roasting traditions with an eye toward innovation and the new standard of excellence being set in the Pacific Northwest and across the country.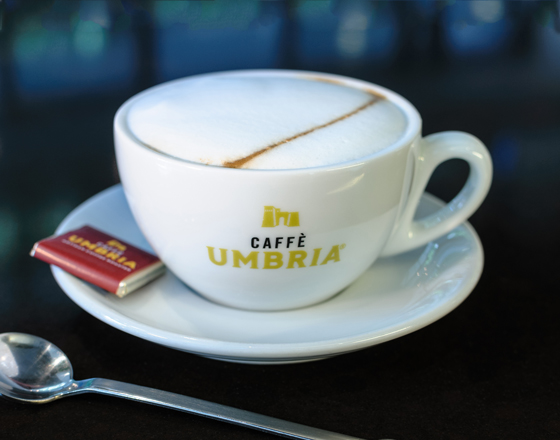 Caffè Umbria has planned a residence that celebrates their Italian roots and their connections to the community in Seattle. From their launch party to some very special menu items, Caffè Umbria will honor their Italian roots while partnering with several other local Seattle businesses. Read on for some of the highlights:
Launch Party
Help us welcome Caffè Umbria with a modern Italian Aperitivo on Wednesday evening, December 6. Featuring music by local band Sarah Gerritsen and the Shadow Catchers, Italian drinks, appetizers catered by Met Market, and a coffee-cocktail competition – it's not to miss! Click here for all the details and to RSVP.
Schedule of Events
Caffè Umbria has a packed calendar planned for their residence that includes weekly themed coffee tastings, Italian films, a latte art class for rookies, a coffee and pastry pairing with The London Plane and a private tour of Caffè Umbria's Roastery.  Stay tuned and check back as details are finalized and posted to our Event Calendar.
Custom Italian Pastries from The London Plane
What would good Italian coffee be without pastries? Caffè Umbria has partnered with their neighbors in Pioneer Square to offer some special Italian treats. Think Gianduja brioche – a flakey pastry with swirls of hazelnut chocolate, Ricciarelli –​ almond cookies that are perfectly chewy and citrusy, and a very classic Panforte from Siena, Italy, to name a few.
Giving Back
Boxes will be available throughout this residence to accept donations for the Queen Anne Helpline. Serving Queen Anne, Magnolia and South Lake Union, this company provides emergency assistance to our neighbors in need. If you can, please bring a donation when visiting the Cafe during this residence. Head here for donation ideas – we will be able to accept items listed under Food Pantry and Hygiene Bar. Thank you in advance!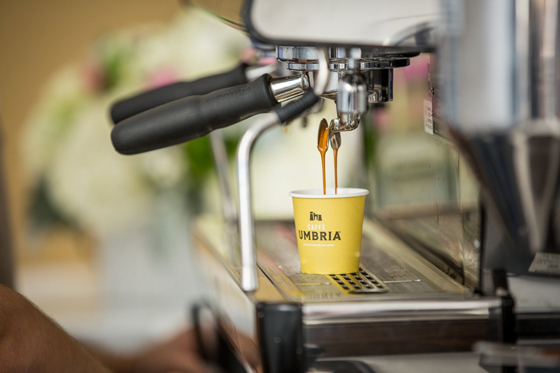 We will be serving Quills Coffee through Monday, December 4, then Caffè Umbria will begin their residence on Tuesday, December 5. We can't wait to serve you coffee during this full and festive month!