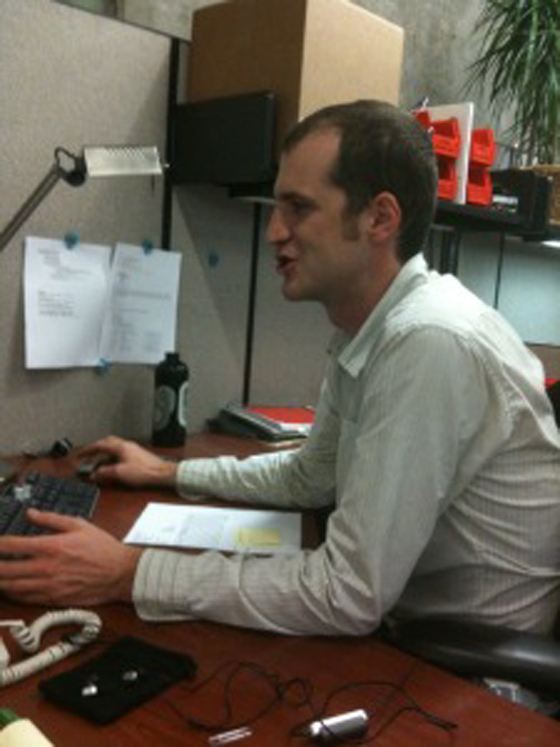 In the saddest post on this blog to date, we are sorry to announce that Jacob Ellul-Blake is no longer with La Marzocco. For the past 4 years, Jacob has been LM's North American R&D and end user liaison, effectively translating real world feedback into practical product development. Chances are that you may have worked with him on upgrading your machine or hung out with him at various barista competitions/jams.
You may have also seen Jacob gracing the front cover of Barista Magazine, the issue that was passed out at this year's SCAA. Jacob's recent project was working with industry leading baristi and LM Italy on the new, full pressure profile espresso machine prototype (as shown in the banner above this blog), which is due out sometime in 2010.
If you're lucky enough to know Jacob personally and still have his cell phone number, you might be able to bug him about PID questions. For everybody else, LM Tech Support is here to help.
We wish Jacob all the best in this and all his future endeavors!