San Francisco! The next stop on the Crush the Rush tour is almost here: join us next Friday July 26 at Linea Caffe Roastery on Mariposa street starting at 11am for a full day of content leading up to the fastest teams competing for the Bay Area Champion title.  
The Learning Sessions are open to all and cover topics ranging from sustainability and barista ergonomics to the nuts and bolts of espresso equipment. Our official media partner, Sprudge, will also be hosting a panel on cafe design for workflow – not to be missed!  
Did we mention all this is FREE? If you don't already have your tickets (competitor tickets automatically get you into Learning Sessions), head over to Eventbrite and sign up. 
Competitor Registration is SOLD OUT but Free Learning Sessions tickets are still available!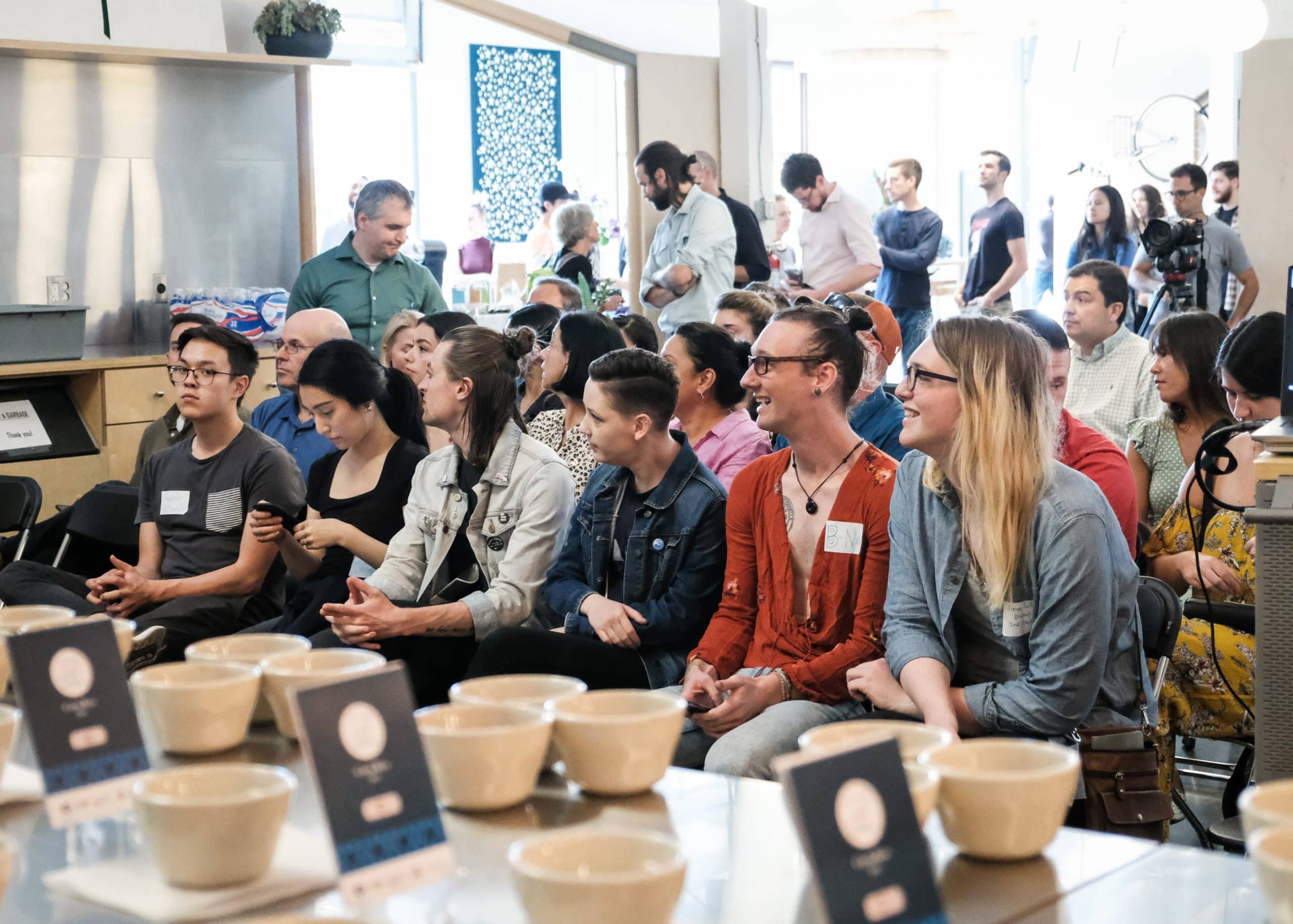 Here's the schedule for the day: 
9:00AM: Coffee and pastries at the La Marzocco Home espresso bar 
11:00AM: 'The Effects of Posture' – Corrective Exercise Specialist Lily Luciano will discuss postural risk factors and lead everyone through simple yet challenging foundational strength exercises.       
12:00PM: Lunch provided  
1:00PM: Nathanael May of Pacific Foods will share actionable steps toward building a zero waste business in specialty coffee. 
1:30PM: La Marzocco's Scott Callender will offer a historical look at the La Marzocco product line and how its growth has reflected the changing specialty coffee environment. 
2:00PM: Panel: Bay Area coffee thought leaders discuss what makes for thoughtful, efficient and inclusive cafe design in 2019.  
3:00PM: Get ready to get techy as Rebecca Jones of Counter Culture Coffee guides participants in the water path through an espresso machine.  
We'll disperse at 4 to set up for the big event starting at 7pm. Make sure to RSVP on Facebook to join the evening party!  
Thank you to our National Sponsors Mazzer, Pacific Foods – Barista Series, Puqpress, Capsule, and Sprudge and our San Francisco sponsors Linea Caffe, Urnex, and Fellow.