So I came across an article titled What Happens During an Espresso Extractionby Erin Meister of Counter Culture Coffee and Nervous Cook. It's an excellent primer for coffee newbies on what makes an espresso an espresso. But it's this that caught my eye:
"Espresso sure is a complicated elixir for being so small. Like Barbara Stanwyck in Double Indemnity, a high-quality shot can be multilayered and complex: rich, sexy, sweet, but also fast and smooth—maybe even a little dangerous—with a hint of a bitter edge."
I don't know about you, but rich, sexy, sweet, fast, smooth, bitter, and dangerous is how I have my espresso everyday (especially the dangerous part, as it is my middle name as well). But Barbara Stanwyck and Double Indemnity? What the? Well, here's the writeup according to Netflix: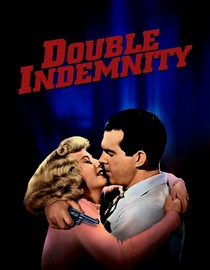 "Smitten insurance man Walter Neff (Fred MacMurray) plots the perfect murder with femme fatale client Phyllis Dietrichson (Barbara Stanwyck): staging her husband's "accidental" death to collect double indemnity on his life insurance and absconding with the loot. But before their scheme can pay off, the lethal duo must first get past a crafty claims investigator (Edward G. Robinson) who senses something isn't kosher."
While it does have a rating of 4.1 stars on Netflix, I wonder how many readers out there has even heard of this gem from 1944? Certainly not I. Erin, may I recommend this instead?