A bit of a chill is in the air here in Seattle, and we're looking back fondly at a summer spent traveling the country visiting you, the fastest, most fun-loving baristas in our industry, and throwing five huge barista parties in a row.
After the wild adventure of our first summer event series last year, we wanted Crush the Rush 2 to keep the fun pumping while bringing education and discussion to the coffee community. As an event series, Crush the Rush is designed to celebrate barista skill and open conversations about efficiency in workflow design.
As we traveled around the country, it was exciting to see how specialty has grown. To continue that growth, we've seen the focus on systems and efficiency deepen. At the end of the day, a coffee business needs to be profitable – and needs a successful business model to thrive.
With so many factors contributing to the success of a coffee business, we expanded the event series this summer to bring in experts in a variety of areas. We learned so much from each of these speakers, and hope you did, too – if you weren't able to attend, you can expect to see recaps here of several of the talks over the coming months.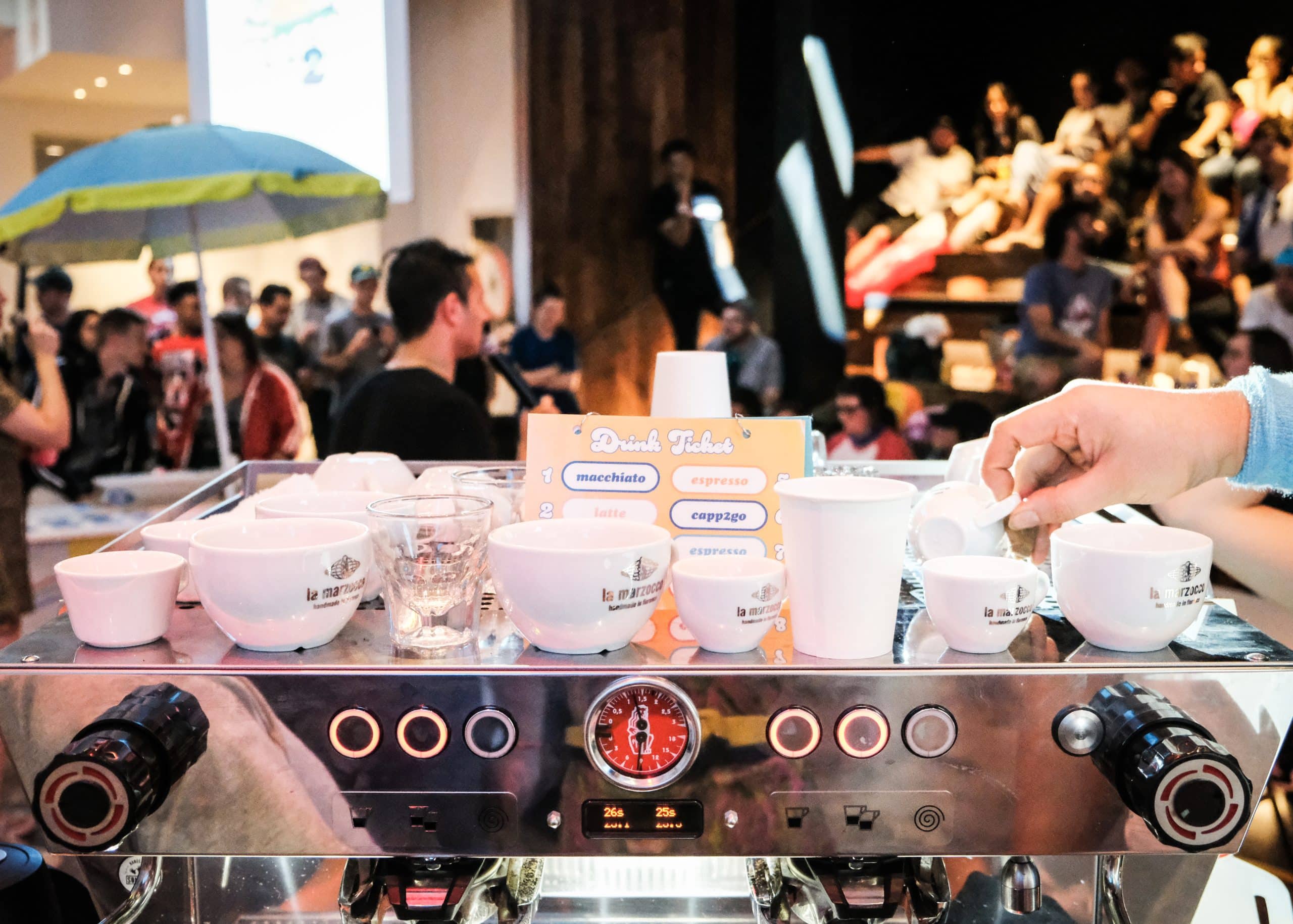 Crush the Rush Bar Flow Overview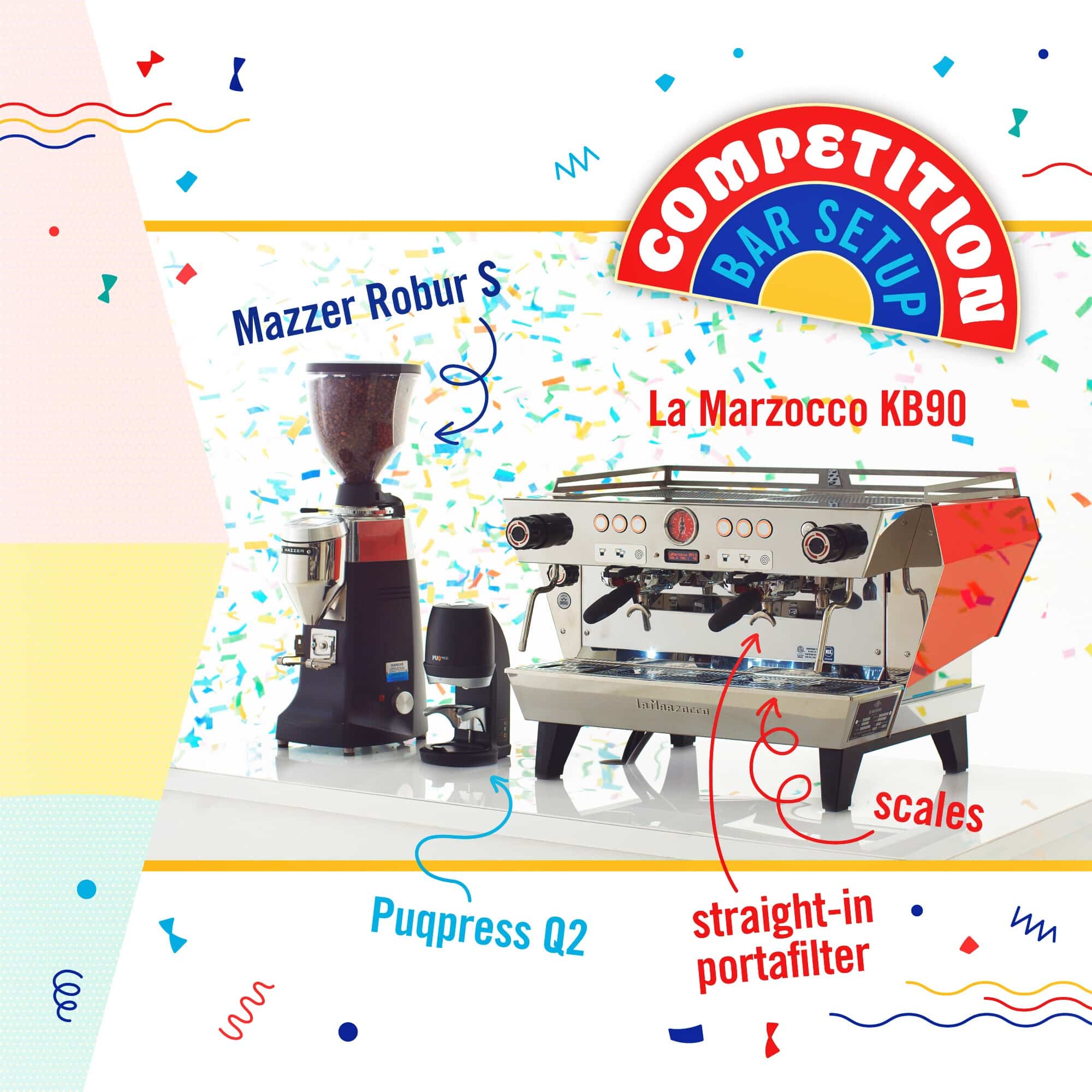 We set up the Crush the Rush barflow to emphasize simple motions and efficient drink construction. Because the stations were mirrored, the workflow started either on the left or the right depending on if you were working the red or the blue station.
On one side, teams had the just-released Mazzer Robur S espresso grinder with an in-counter knock box. The Robur S is a full redesign of the classic Mazzer Robur conical burr grinder, with an electronic display, quick and consistent dosing, and lower grind retention than other models.
Next to the grinder is a Puqpress Q2, the latest iteration of the company's automatic tamping device. Using the Puqpress was optional, but many teams took advantage of the ease of dosing and tamping in two simple motions.
If you have coffee ground and tamped in your portafilter, of course you'll need a beautiful espresso machine to brew the coffee: for Crush the Rush 2, teams competed on a 2 group KB90 with scales programmed in mass mode. The KB90 was designed with the busy barista in mind, optimized for speed, efficiency, and ergonomics.
Finally, we included a built-in pitcher rinser on the other side of the espresso machine with room on the counter for a gallon of milk and both 12oz and 16oz pitchers. A big thank-you to our National Sponsor, Capsule Manufacturing, for providing the machine stations for this tour.
Winning Service Strategies from Crush the Rush
One thing we learned in all the competitions was that there wasn't always an easy way to predict the winner. The fastest team in time trials could get tripped up during the real competition and get knocked out the first round. A whirlwind of unpredictable twists and turns! It's part of the fun.
That being said, here are a few of the strategies we saw the fastest teams use – who knows, maybe they could speed up service on your own bar shift: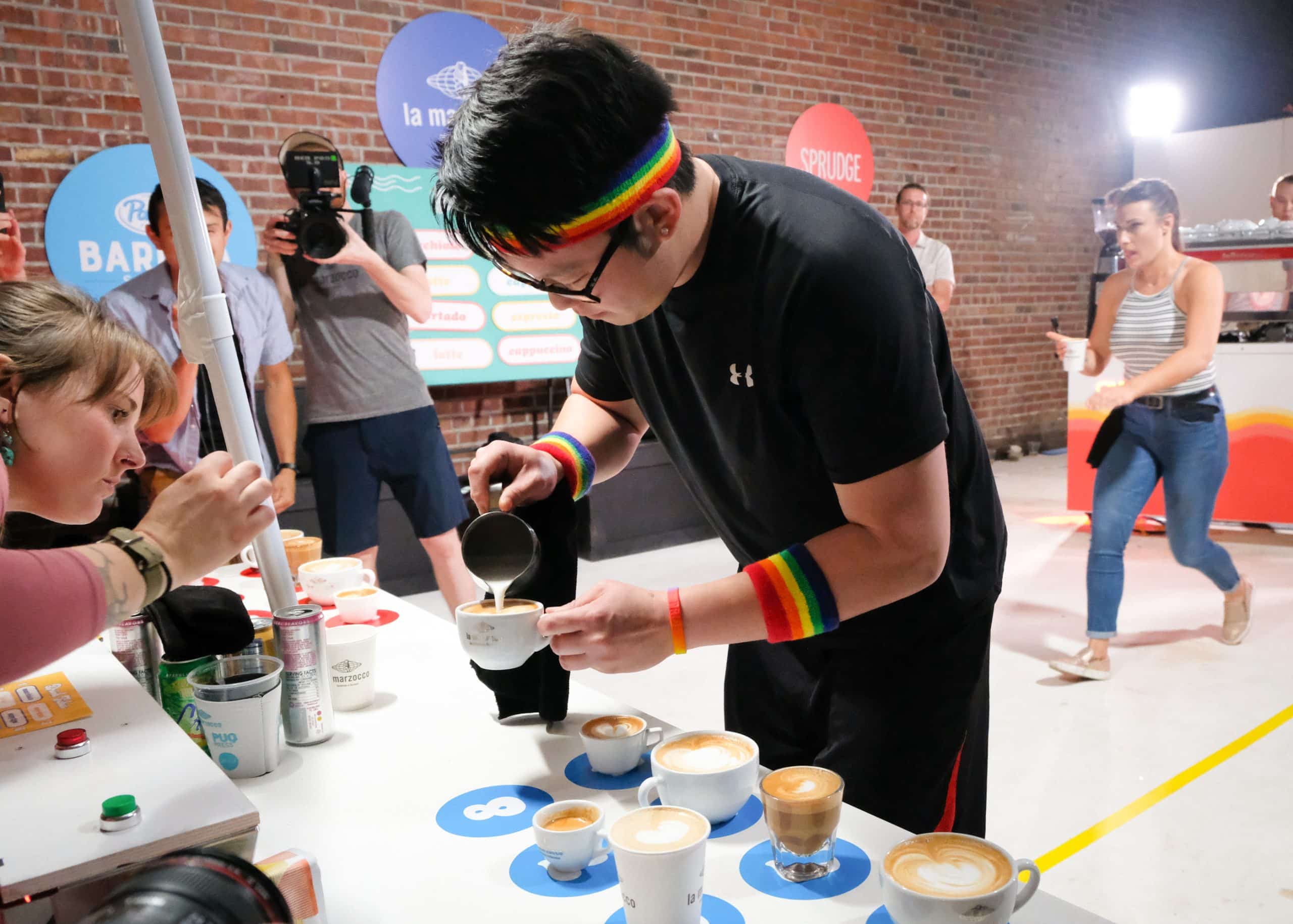 Clear roles (with flexibility)  
Per Crush the Rush official rules, each team is made up of three baristas – but it's up to the teams to divide up duties. Generally, teams had a primary shot puller, a primary milk steamer, and a runner. The beauty (and speed) came when teams communicated clearly enough to flex with these roles – for example, the fastest team (Nashville champs Peach Coffee), had two runners trade off delivering drinks to the judges. Clever!
Communication is key
By that same token, the fastest teams were clear communicators. The shot puller let the milk steamer know when shots were coming, and the milk steamer coordinated with the runner to know when to double up on pouring and when to share milk.
Limited, similar motions
When barista competitors train, they work to complete their routine with as few unnecessary motions as possible. Working efficiently and quickly earns them points with the judges and ensures they'll get everything done under the time limit. Great Crush the Rush competitors do the same thing, keeping their motions calm and controlled even in a chaotic, beach-ball-filled environment.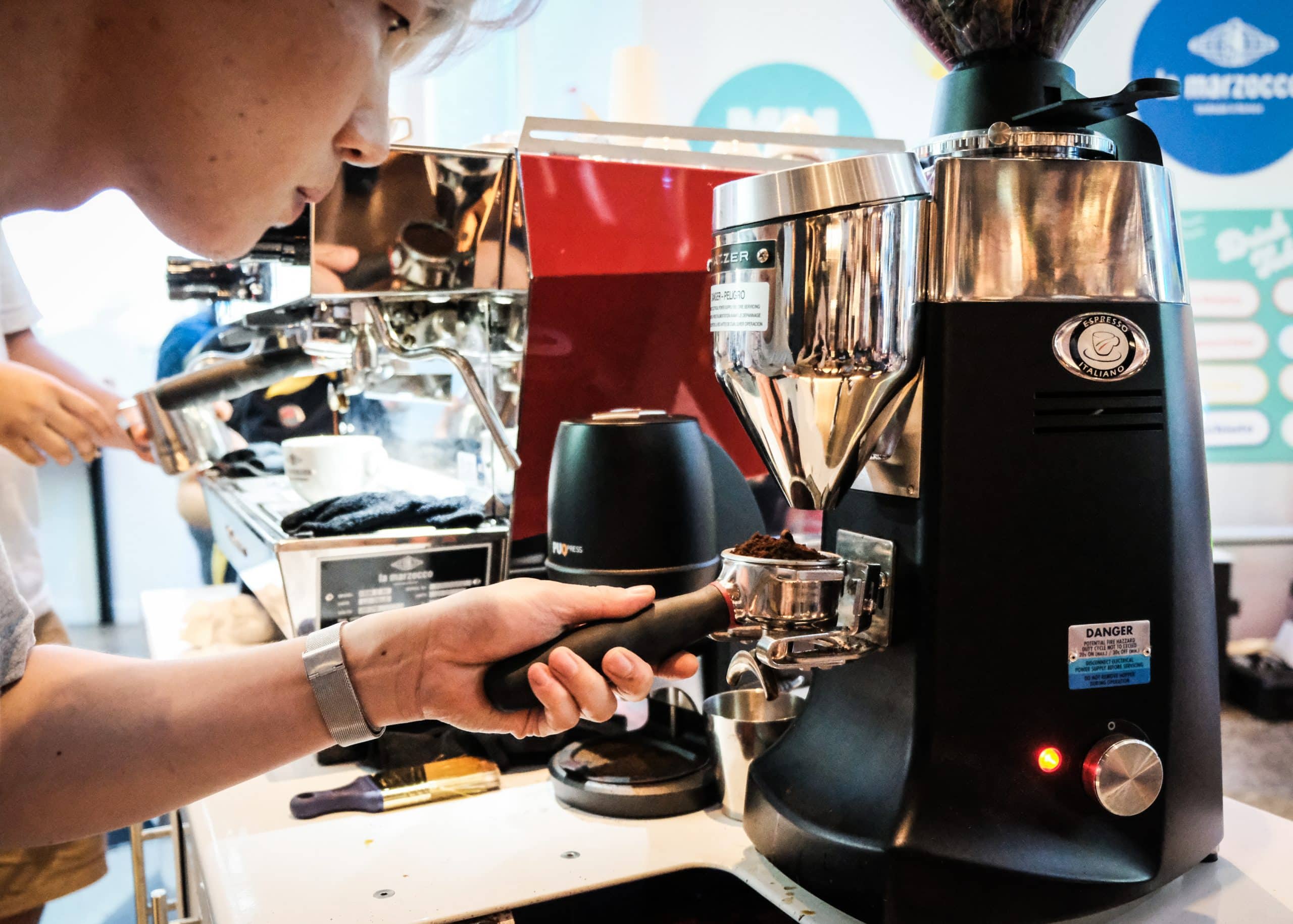 Time-saving tips
– Steam a large pitcher of milk and pour it off into smaller pitchers for macchiatos, cortados and cappuccinos (milk sharing)
– Trust your equipment: use the scales and mass mode so you can start your shot, then multitask while the machine stops the shot for you
– Pull all 8 shots (plus extras) as quickly as possible so the milk steamers are never waiting for their espresso
– Pull each shot into a shot glass or paper cup to keep drips off the final vessels and boost the chance of a "pass" at the judge's table
Missed the fun? Catch a recap of the San Francisco and Seattle events in these videos from Jeff at Americano Mondays and Nik at Arithmetic Productions

Lessons Learned about Running (and Working in) a Coffee Business
This year, we introduced Time Trials to give more barista teams the opportunity to compete. As teams lined up to try their hand at the competition setup, we organized activities, panels, and talks in the main event space to bring an expanded focus to the event. Here's what we covered:
Barista Health
One of the areas we knew we wanted to focus on here is the importance of physical and mental health for working baristas. The idea of improving workflow and ergonomics from an equipment or café design perspective is one thing, but taking into consideration how equipment selection and placement will affect the barista's day to day work will help ensure you hire and retain top talent.
The development of the straight-in portafilter mechanism came from a desire to make the physical motions of brewing espresso easier for the barista. Most people who've spent much time on bar know the straining feeling around their elbow of locking in a portafilter – strain that can turn into serious repetitive stress injuries over time. We brought ergonomics specialists in to talk about posture, safe motions, strength exercises and stretching to stay healthy working long shifts.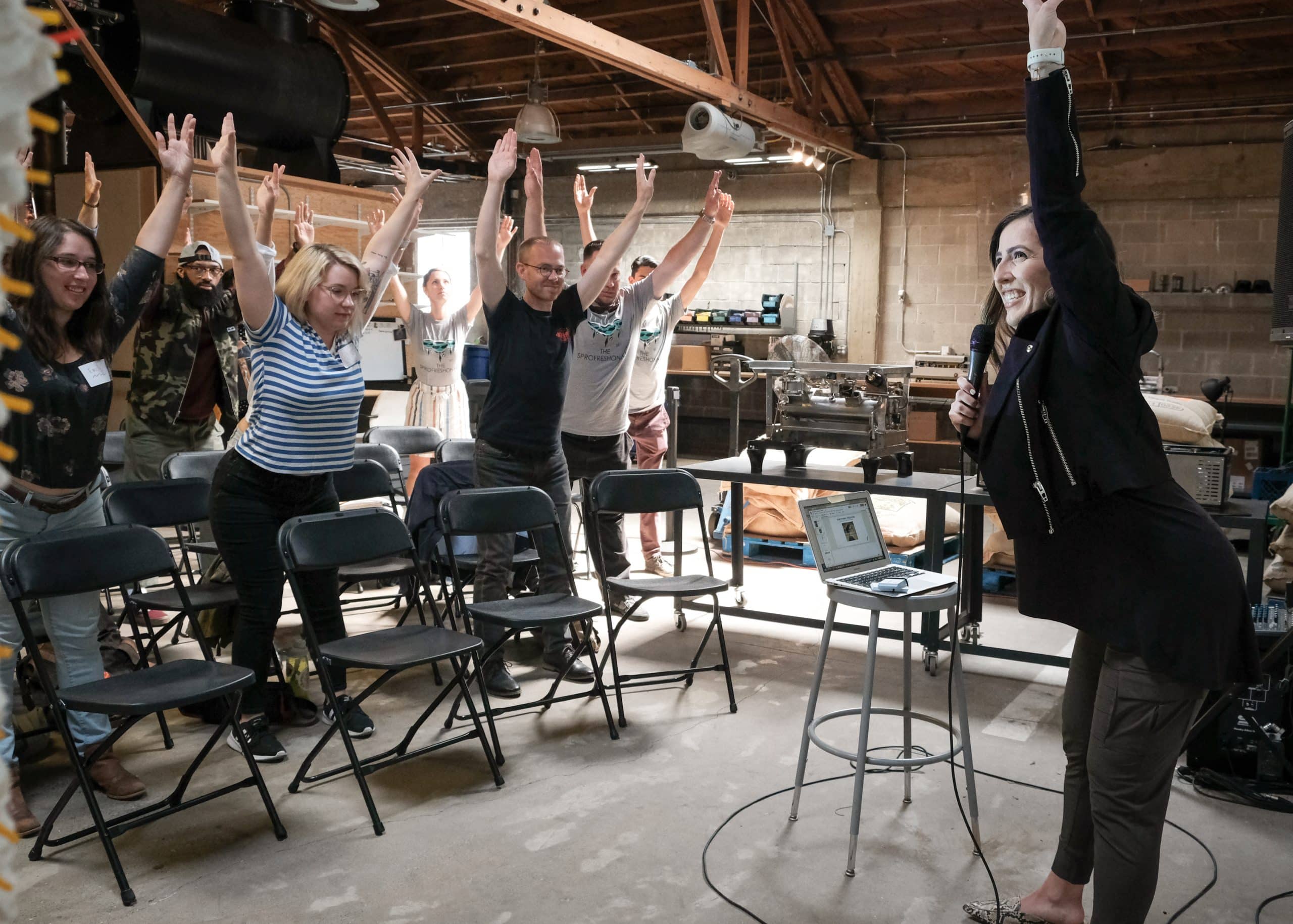 Mental health is as or possibly even more crucial to a sustainable career as a working barista than physical health. Some of our favorite talks were on the psychological side of staying healthy as a barista, whether that was centering yourself through breath or setting healthy boundaries.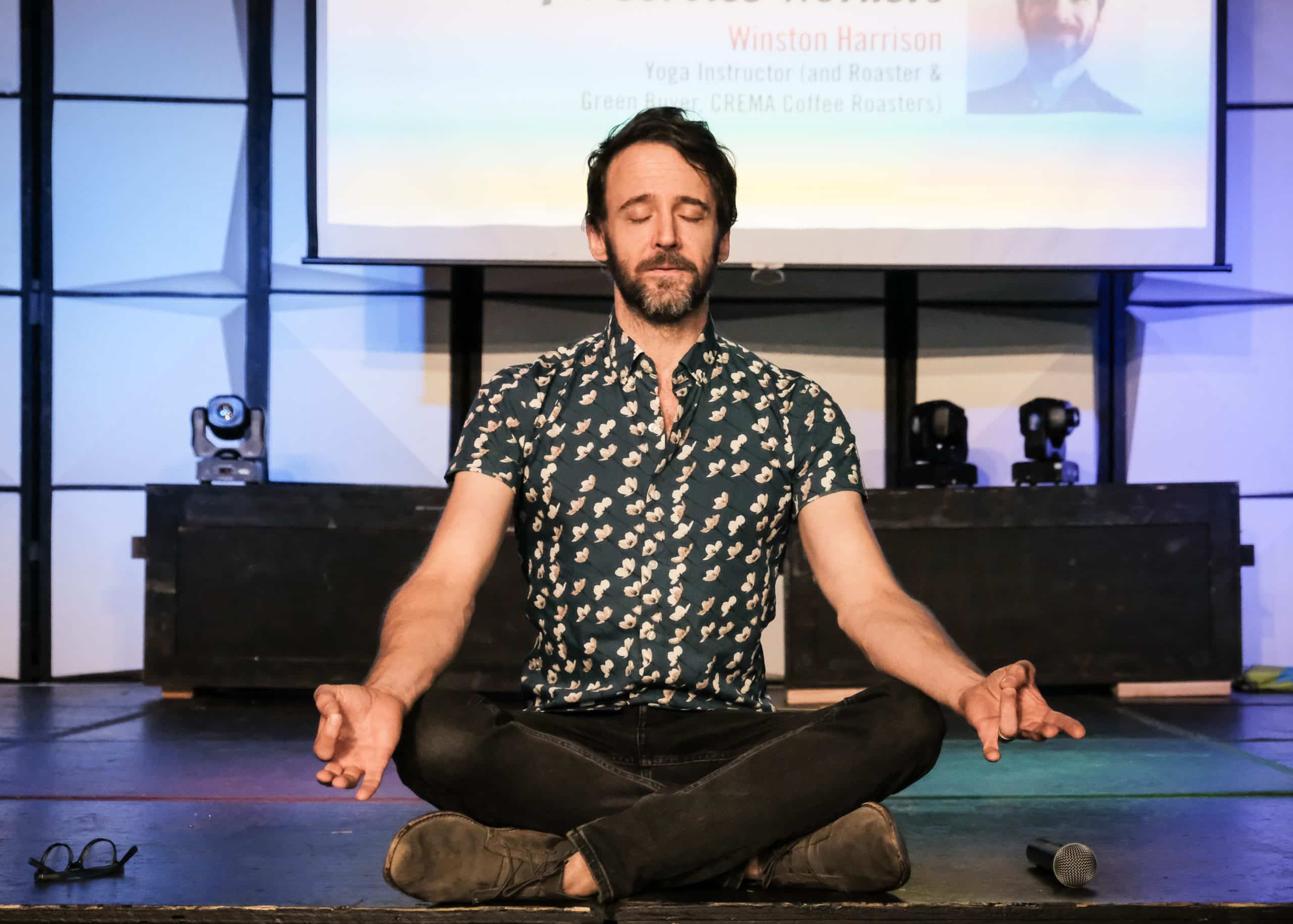 Bar flow & café design
In several cities industry friends share their experiences with designing cafes, and the biggest takeaway was "plan in advance" — whatever you want your space to do, design for that. If you're in a high foot traffic area and need to crank through 500 to-go drinks per day, choose your equipment and design your space to optimize for workflow and efficiency (and, hopefully, ergonomics).
During our panel in New York, Amie Raskin of Intelligentsia recommended bringing your coffee partner and general contractor or architect in early. They'll know the hoops and pitfalls you'll face along the way and can help prepare you.
In San Francisco, Umeko Motoyoshi led a panel on accessibility in café design with Alice Wong of the Disability Visibility Project and Nabeel Silmi of Grand Coffee. Wong emphasized how important it is to think about accessibility from the get-go in café design. Many of the changes that would make your space accessible aren't necessarily more expensive than designing a "traditional" space, they just require thought and planning.
We loved Nathanael May's talk on designing zero waste into coffee businesses – here, too, being thoughtful about the waste footprint of your business opens up opportunities to have a positive impact rather than a negative one.
Equipment
Let's face it, Crush the Rush is pretty gear-heavy: fancy new grinder, automatic tamping, straight in portafilters… it wouldn't be complete without some talks about selecting the right equipment, installing and maintaining that equipment, and a down-and-dirty how-this-all-works Tech Talk.
Rachel Lehman, owner of CREMA Coffee Roasters in Nashville, talked about aligning all her shops on a single model to simplify training and make it easier for baristas to work at different stores.
During our panel on cafe design in New York, discussion arose around the advantages of adding extra groups to a cafe for throughput, particularly for the increased steam boiler size and the advantage of having an extra group for cleaning cycles. We heard some interesting opinions and will be exploring this topic more.
Nicole Pizzolato, an Occupational Therapist and Certified Hand Therapist who gave a demonstration in New York, explained that a tool like Puqpress can be an ideal addition to an ergonomic workflow: keeping all your motions similar and controlled, without a lot of twisting and turning, can reduce repetitive stress injuries.
In the "Tour of an Espresso Machine" tech talks, technicians led attendees through the path of water through the machine and addressed where and when a barista can best put technical knowledge to use. Usually, if there's something going on with your machine, you should call a technician. Knowing a bit about how the machine works under the panels will help you know when to call and what to tell the tech on the phone.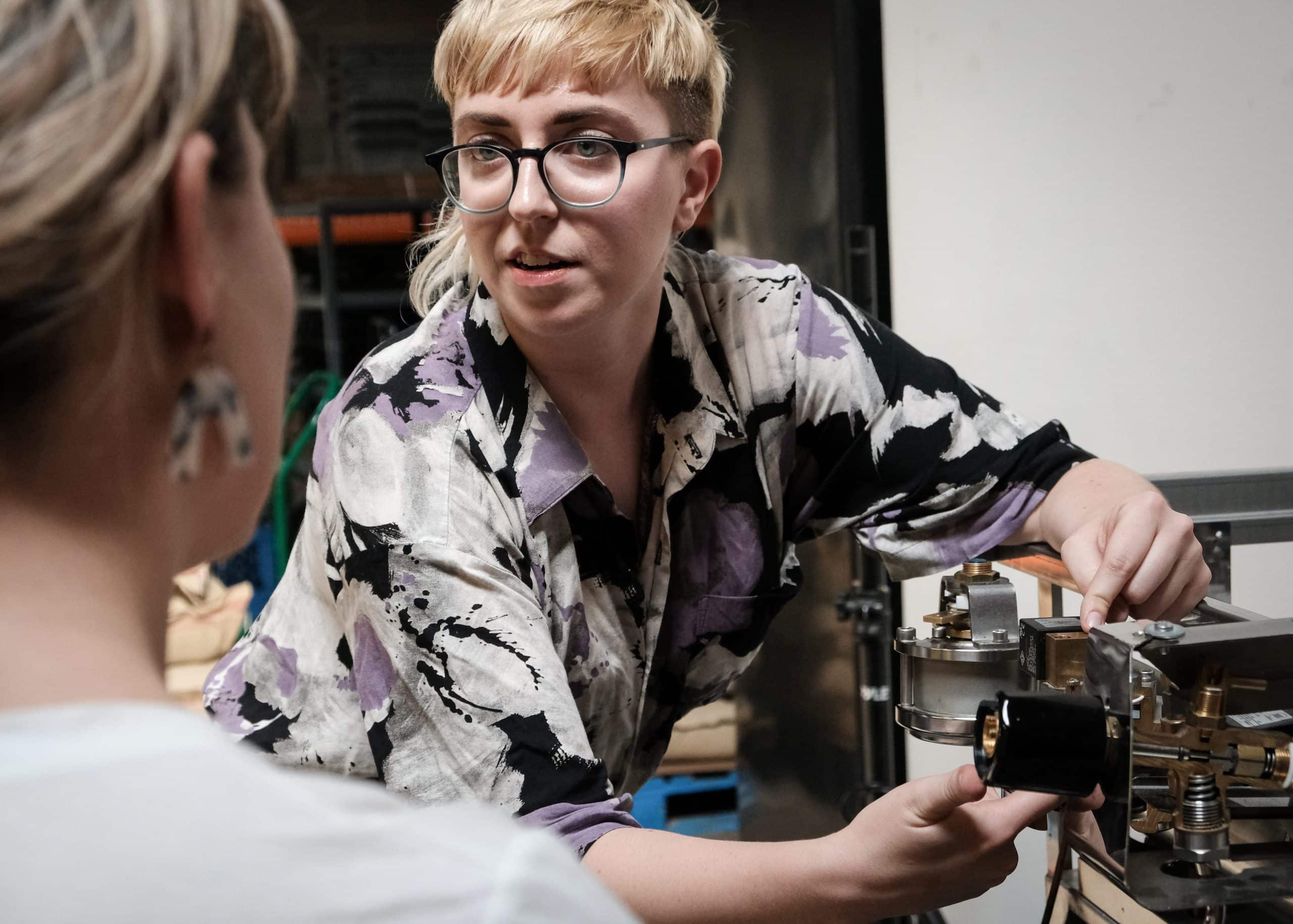 Results Across the Nation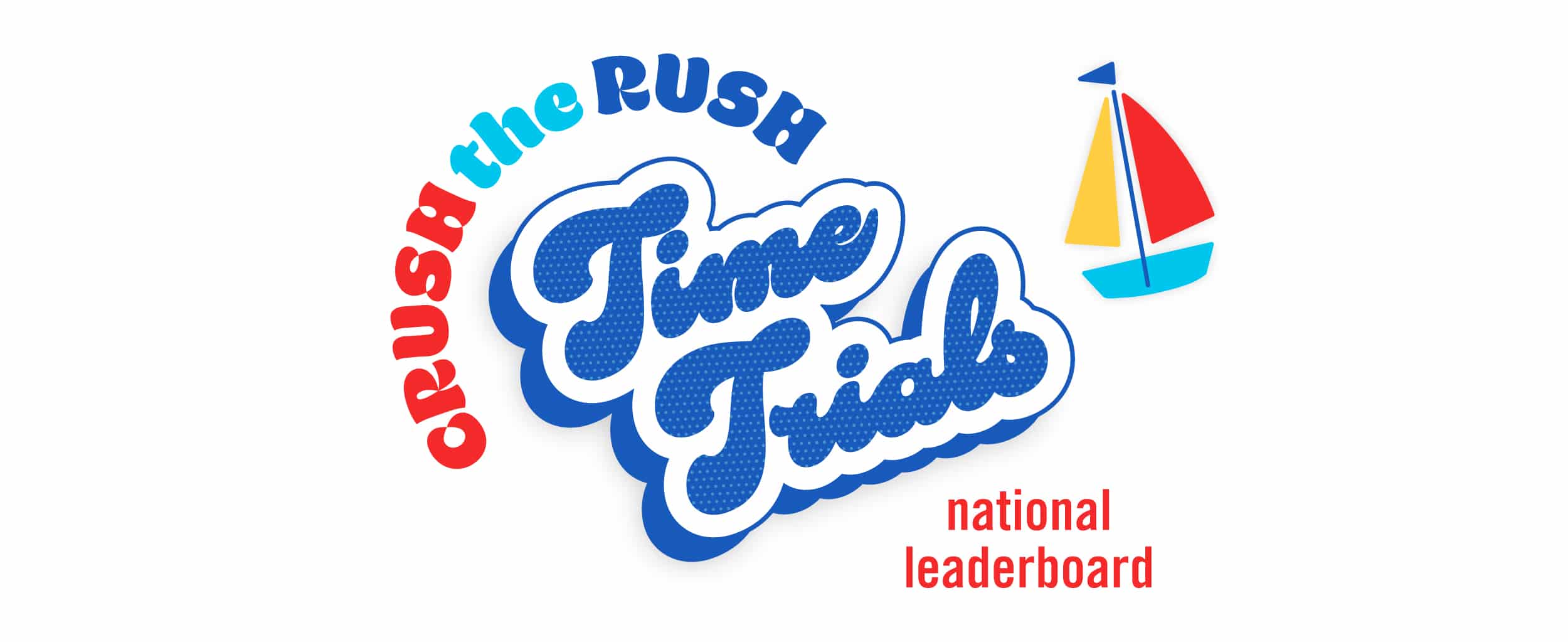 So, how did everyone do? Here are the top 20 competitors overall based on the pre-competition time trials:
| Team Name | Time | City |
| --- | --- | --- |
| Peach Park Rangers | 03:10.19 | Nashville |
| Dune-iverse | 03:13.00 | San Francisco |
| Lack of Synergy | 03:19.44 | New York |
| Lionheart | 03:21.00 | Seattle |
| Watson's Counter | 03:22.00 | Seattle |
| Aces | 03:22.61 | San Francisco |
| Tres Leches | 03:23.97 | New York |
| Never Lose That Smile | 03:25.87 | New York |
| No-Foam-O | 03:26.00 | Seattle |
| Brew Like a Mother | 03:27.00 | Seattle |
| Tropic Like It's Hot | 03:27.29 | Nashville |
| Coffee Driven Crushes | 03:27.32 | New York |
| Caught Me Drippin' | 03:28.00 | Seattle |
| Old Stump Road | 03:28.25 | New York |
| Pour Sports | 03:36.00 | Seattle |
| Pistoleros | 03:45.46 | San Francisco |
| Mighty Pucks | 03:50.19 | Nashville |
| SteamQueens | 03:51.00 | Seattle |
| Dram Fam | 03:52.03 | Nashville |
| Partners in Crime | 03:52.19 | New York |
Winners
Congratulations to the winners in each city!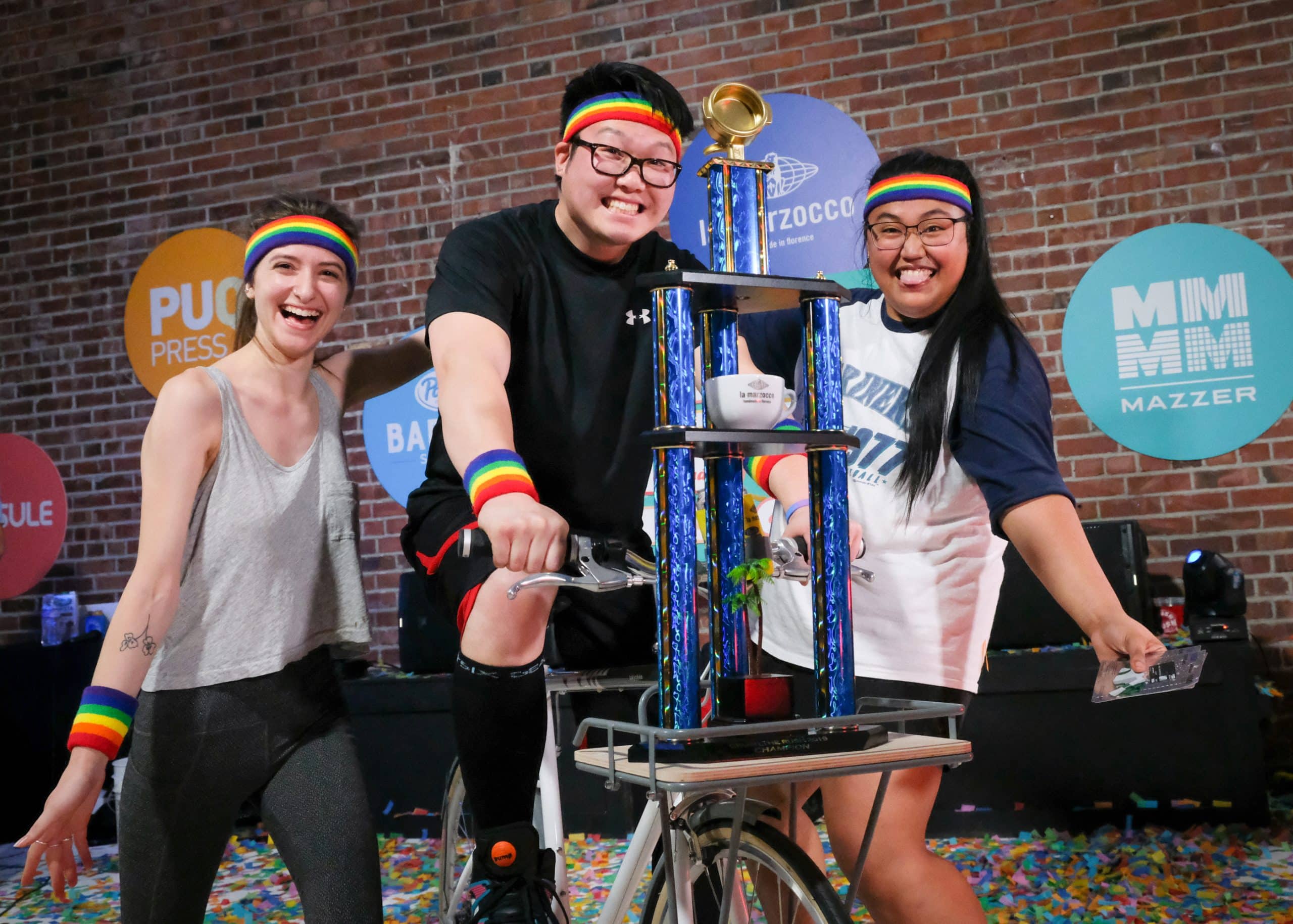 Seattle: Watson's Counter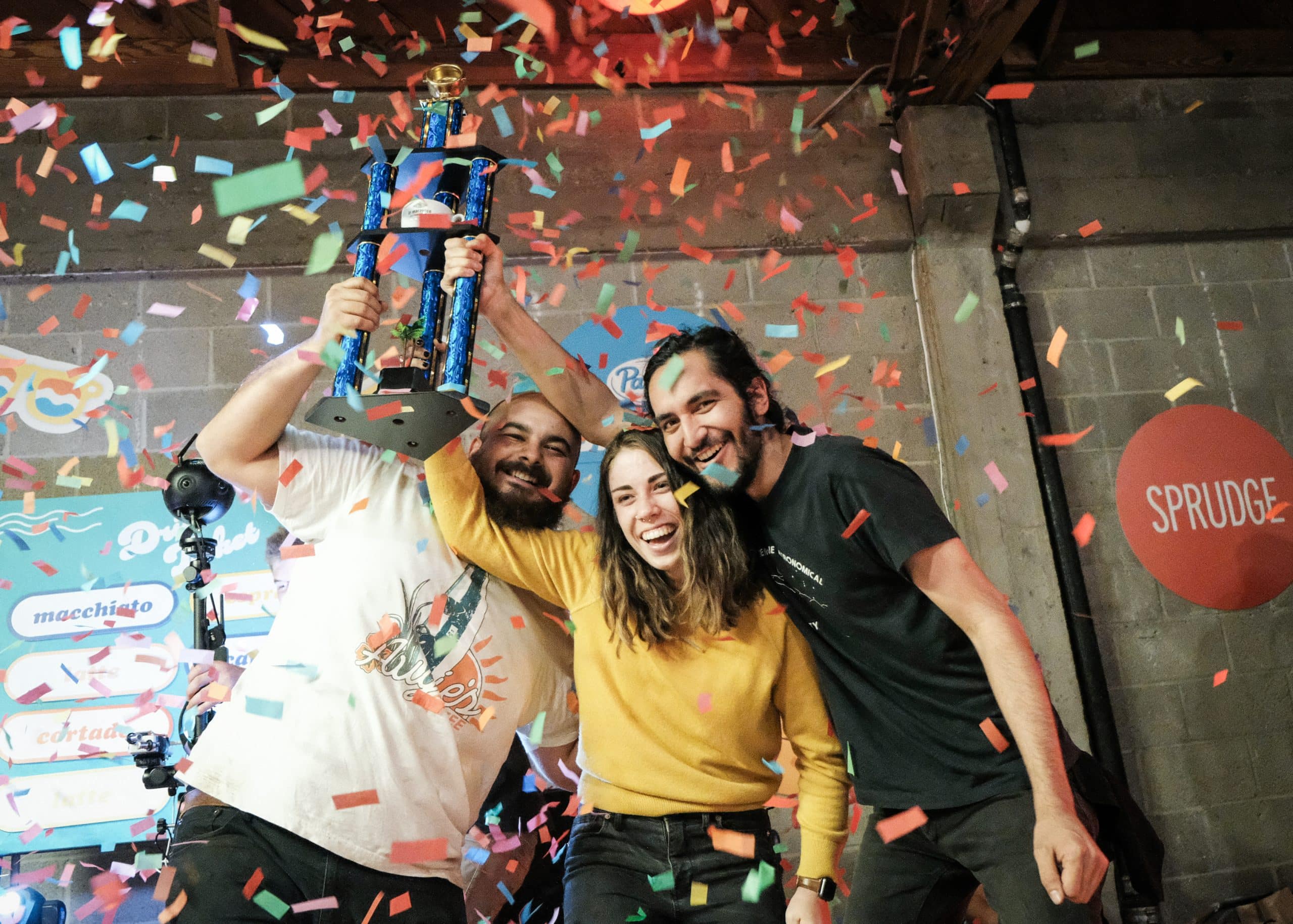 San Francisco: Augie's Coffee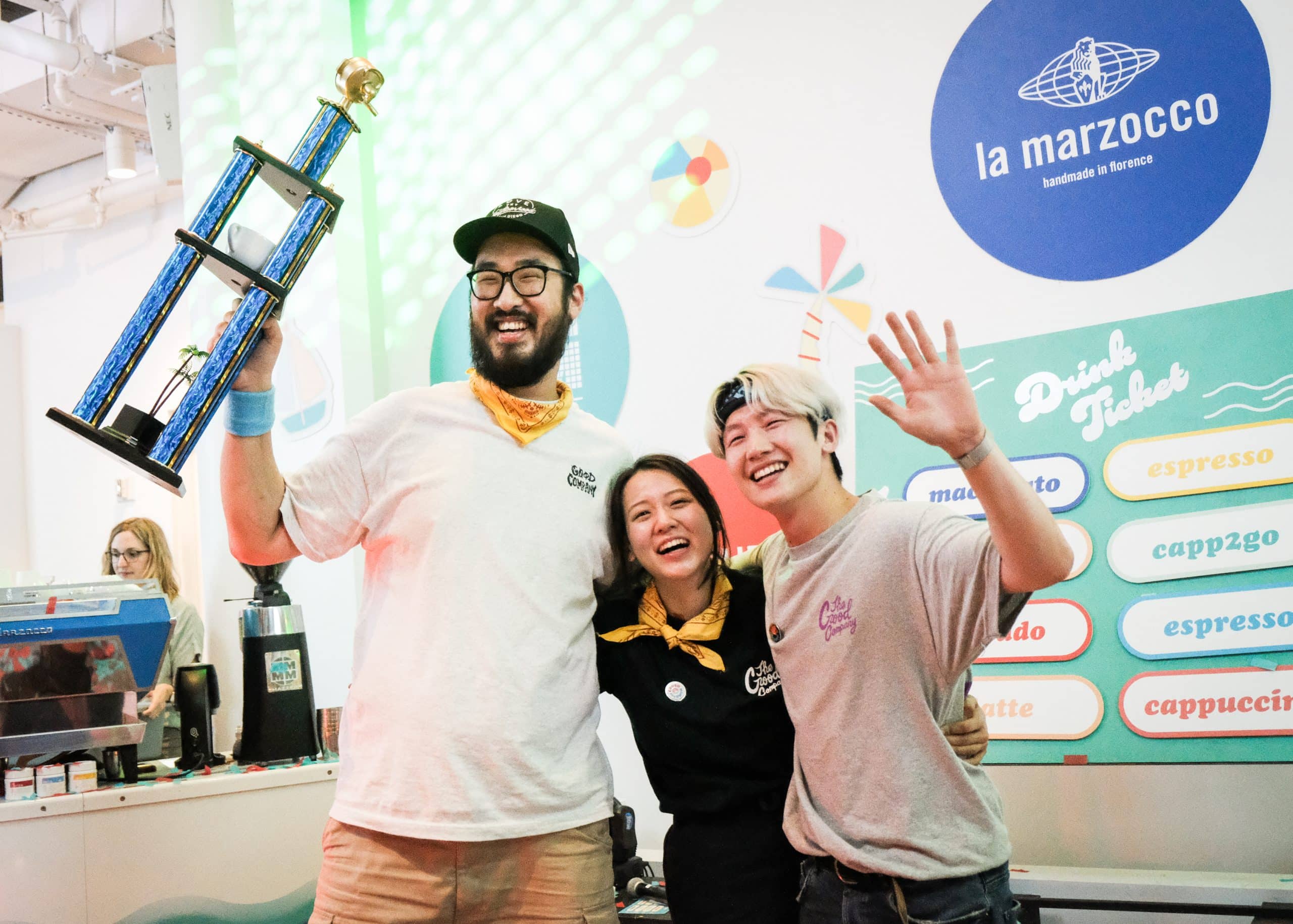 New York: Never Lose That Smile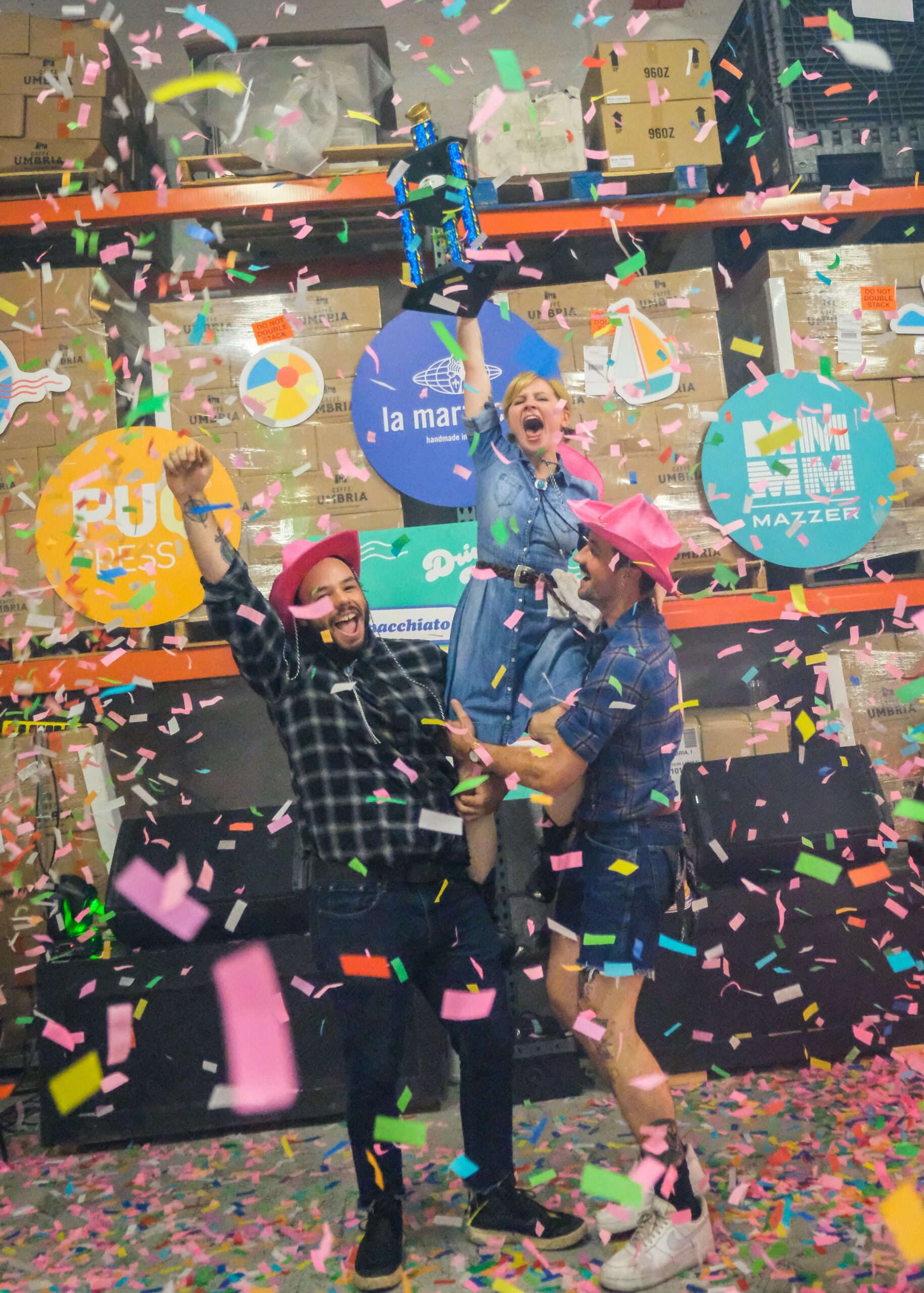 Chicago: Metric Coffee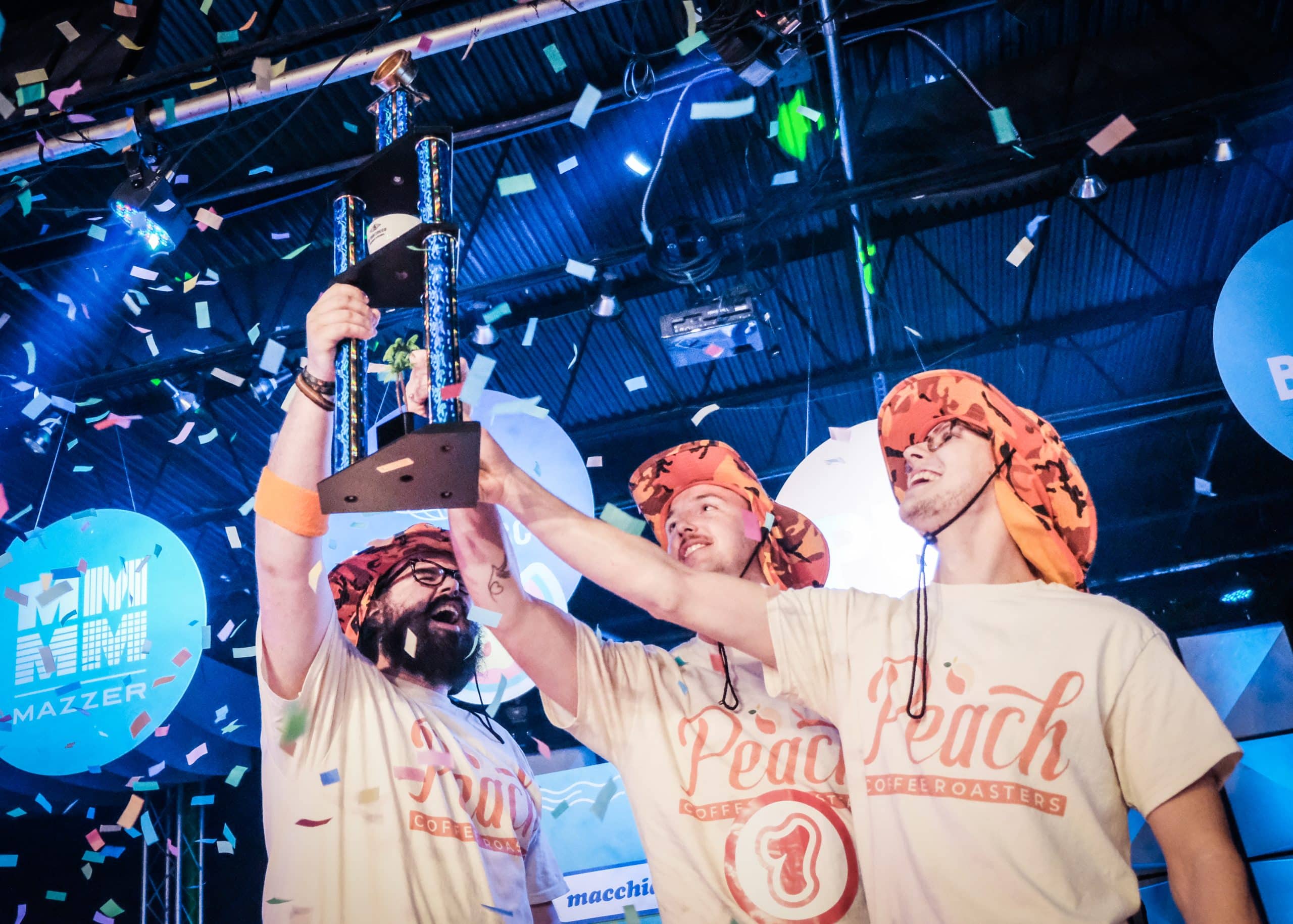 Nashville: Peach Coffee Roasters
Thank You for Playing
So, why did we throw five parties this summer? Because the barista community – and the coffee community as a whole – is some of the most welcoming, energetic, creative, and passionate people out there. We wanted to celebrate you and bring both the fun and the knowledge to help all of us increase our impact on the industry.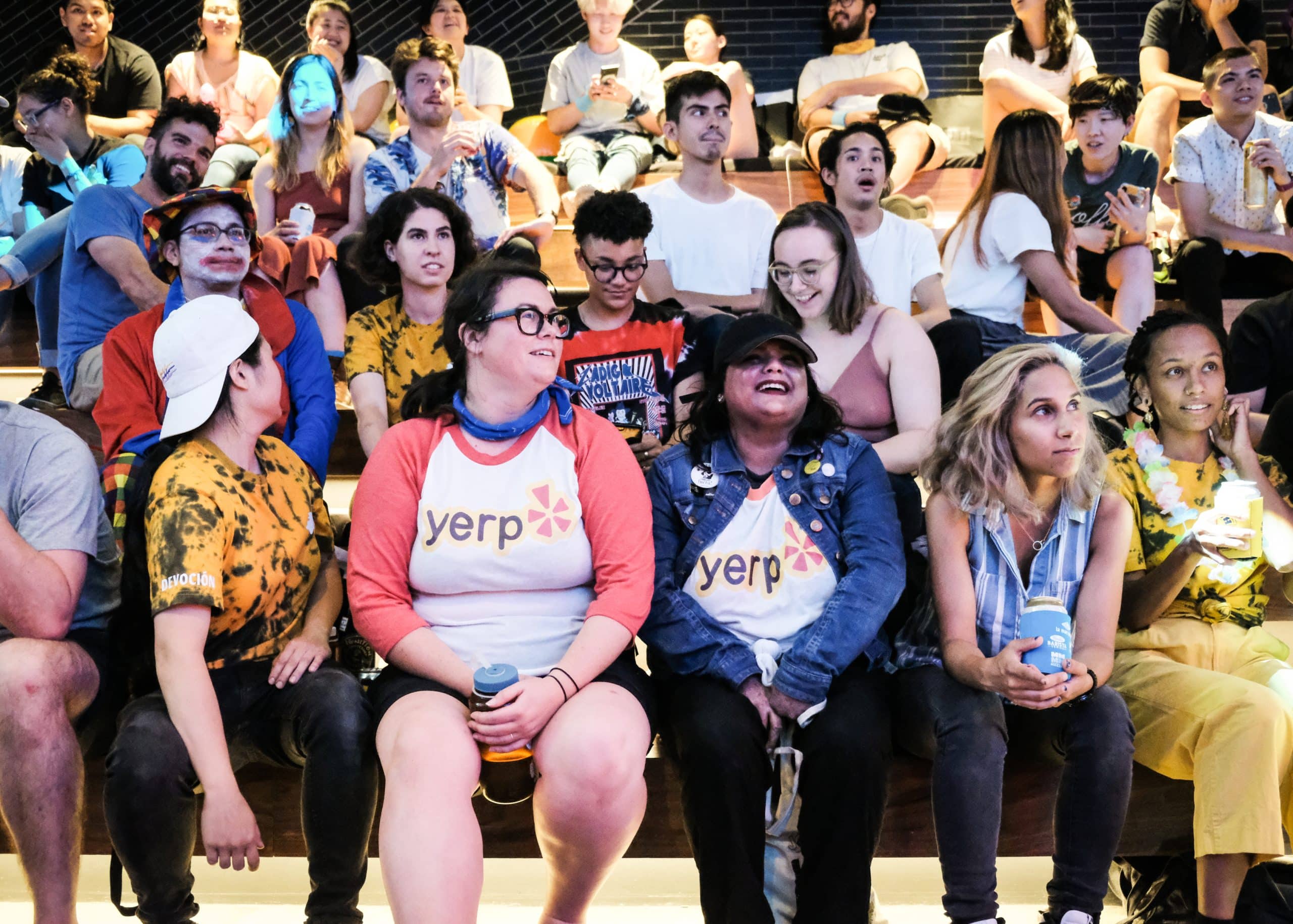 Thank you for coming out and repping the supportive, competitive, hard-working community that makes this industry great. We love you!