About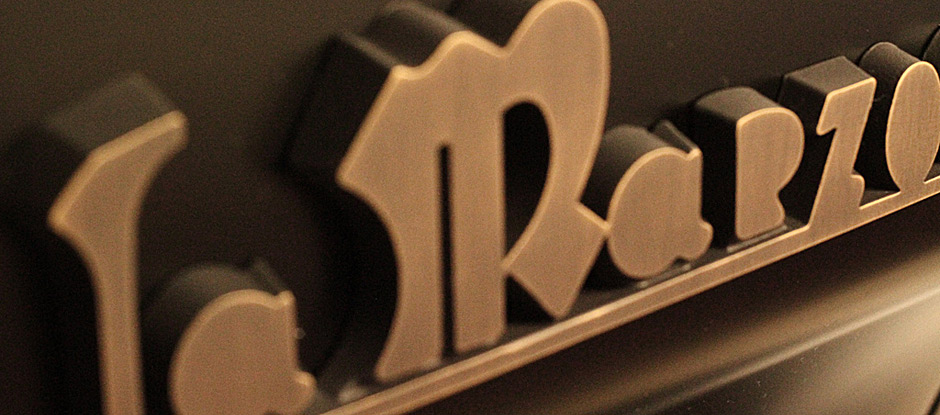 Welcome to La Marzocco USA
"Why La Marzocco? For our unique philosophy, distinct heritage, ultimate technology, and Italian design."
Named after the symbol of Florence, Italy – the lion – La Marzocco has been the leader in espresso machine innovations since 1927 – with the first double boiler, the first saturated grouphead, the first to commercially use PID controllers, and the first to introduce fully programmable pressure profiling.
Since the 1980's, La Marzocco has helped to build the specialty coffee community into the robust, quality-driven industry it is today.
La Marzocco USA distributes La Marzocco and Mazzer coffee equipment, offering sales, technical support, training, and customer satisfaction you expect from the industry leader.
///
La Marzocco prides itself on a strong company culture. In being mindful of, and anchored to its heritage, La Marzocco encourages the pursuit of quality, excellence and innovation through a trusting family atmosphere. As a caring global citizen, La Marzocco is active in sustainable innovation as it relates to the workplace, equipment and it's people.
One example of this is with the Songwa Farm Project. In 2007, in collaboration with two other leading members of the specialty coffee sector, La Marzocco invested in the Songwa Estates coffee farm in southwest Tanzania to establish a non-profit endeavor, which is both educational and socially driven in nature. Learn more about this collaboration and project here.
As it relates to the equipment:
All La Marzocco boilers are fully equipped with insulated boilers, increasing energy efficiency by 20%.
The Linea PB model is equipped with programming that allows the machine to enter a "stand-by" mode, improving energy efficiency. La Marzocco has plans to include this feature on future models.
La Marzocco's sophisticated software allows you to control temperature settings. With the Strada model, individual brew groups can be turned off for greater energy savings during slower work periods.
More information on our sustainable innovation efforts here.